Neil Degrasse Tyson Weighs In On 'Star Wars: The Force Awakens' On Twitter; Scientist Prefers BB-8 To R2-D2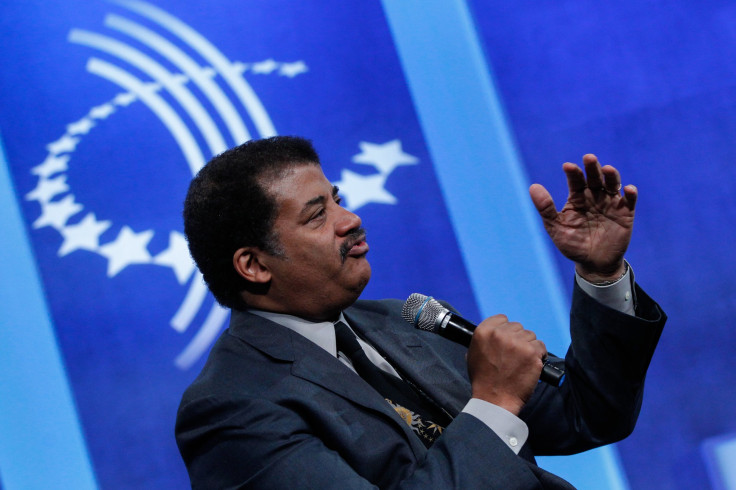 "Star Wars: The Force Awakens" is the biggest movie on the planet, blowing up box office records and premiering to near universal acclaim from critics, but no sci-film is safe from the wrath of astrophysicist Neil deGrasse Tyson, who knows a thing or two about the planet. Fans will remember that the popular scientist, who heads New York's Hayden Planetarium at the American Museum of Natural History, previously weighed in on the scientific accuracy of other blockbuster space epics, including 2014's "Interstellar" and 2013's "Gravity." On Monday, Tyson took aim at "Star Wars" on Twitter, putting the Earth shattering sequel in its place.
Tyson began his Twitter review of J.J. Abrams' franchise reboot promising not to give away too many spoilers for fans who have not yet had a chance to get to the theater.
Then, Tyson got things started with a few innocuous observations to lighten the mood, including his preference for new droid BB-8 over the iconic R2-D2.
However, it did not take long for Tyson to get critical and his first target was none other than his favorite, "cute" droid.
Soon, Tyson was exposing a myriad of scientific inconsistencies in the movie, from the fact that TIE-Fighters made noise in space – the lack of sound in space is one of Tyson's most consistent criticisms of films in the the sci-fi genre – to the implausability of the giant Starkiller Base's planet-destroying weapon.
Of course, "The Force Awakens" did not get everything wrong and Tyson was sure to point out when the film's attention to detail paid off.
Plus, Tyson even made time to tie "Star Wars" into the ongoing Presidential election.
Tyson's criticism aside, "The Force Awakens" raced to over $238 million in box office revenue in North America alone. Globally, the film hit an astronomically high mark of $517 million! Who needs science when you have lightsabers?
Read of all Tyson's "Star Wars" tweets HERE.
"The Force Awakens" is currently playing in theaters nationwide? Watch the trailer for the movie below:
© Copyright IBTimes 2022. All rights reserved.
FOLLOW MORE IBT NEWS ON THE BELOW CHANNELS