Burger King Admits To Horse Meat: Fast Food Chain Drops Silvercrest Foods As Beef Supplier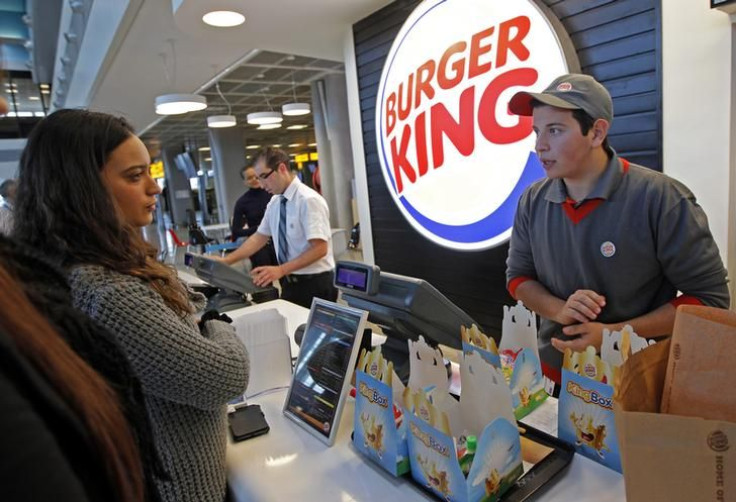 Burger King is finally owning up after an investigation indicated that traces of horse meat were found in beef patties at a Silvercrest Foods facility. Silvercrest provided beef for Burger King restaurants in the United Kingdom, Ireland and Denmark.
Burger King said that while samples of beef from restaurants in these countries showed no evidence of contamination, four samples from a Silvercrest plant in Ireland showed "very small trace levels of equine DNA."
Burger King said the contaminated product was never sold in restaurants and appeared to have originated from a sub-contracted supplier in Poland.
"[W]e are deeply troubled by the findings of our investigation and apologize to our guests, who trust us to source only the highest quality 100 percent beef burgers," Burger King's Vice President for Global Quality Diego Beamonte said in a statement.
The Miami, Fla.-based company has since announced that it has terminated its relationship with the European supplier.
"We have stringent and overlapping controls to ensure that the products we sell to our customers meet our strict quality standards," Burger King Worldwide said in a statement.
U.K.-based grocery chain Tesco also announced earlier this month that it had discovered horse DNA in beef products sourced from Silvercrest and had terminated its relationship with the supplier.
Paul Finnerty, CEO of Silvercrest parent ABP Food Group, said in a statement that the company had implemented a "total management change" at the facility where the horse meat was discovered and had established "comprehensive DNA testing procedures" to address the issue going forward.
"We are proud of our excellent reputation for quality and service throughout Europe and are determined not to allow the Silvercrest incident overshadow what is a great business," Finnerty said.
Burger King says its U.S. restaurants don't use meat from Silvercrest, and there's no chance of contamination here.
Officials have stressed that the horse meat-tainted burgers do not pose a health risk to consumers.
FOLLOW MORE IBT NEWS ON THE BELOW CHANNELS