Netflix Inc (NFLX) Q1 2015 Earnings Miss Estimates; Global Subscriber Growth Hits New Record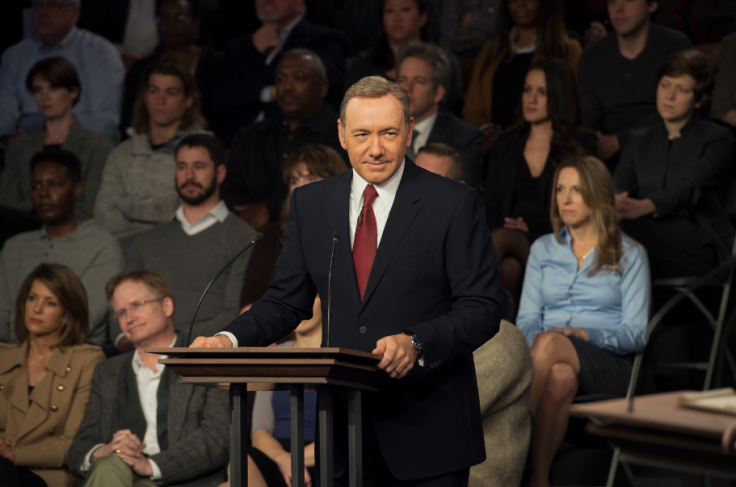 Orange is the new black -- and green is apparently not the only color that matters on Wall Street. That's good news for Netflix Inc., which reported lower-than-expected earnings Wednesday as its global subscriber base shattered estimates, soaring past the 60 million mark for the first time.
The Los Gatos, California, company reported net income of $24 million, or 38 cents per share, down from $53 million, or 86 cents per share, for the same period last year. Analysts had expected Netflix to report net income of $43.5 million and EPS of 69 cents.
In a letter to shareholders, Netflix said net income was negatively affected by currency-related transaction loses and that, excluding foreign exchange losses, EPS would have been 77 cents.
Revenue matched analysts' estimates, rising 24 percent to $1.57 billion, compared to $1.27 billion for the same three-month period last year. Netflix will hold an earnings call Wednesday at 3 p.m. PT to discuss first-quarter 2015 results.
Record Subscriber Growth
Netflix's subscriber base continued its upward swing, with the company delivering a net gain of 2.28 million domestic-streaming subscribers and 2.60 million international-streaming subscribers. The company had expected to gain 4 million subscribers in the quarter but instead gained 4.88 million. That brings its total streaming subscriber base to 62.27 million.
In the prior quarter, previously its best ever, Netflix reported a net gain of 4 million subscribers.
In a research note last week, Richard Greenfield, an analyst with BTIG, said he is confident that Netflix can reach the 100 million global subscriber level by the end of 2017. A separate report from Nomura research, which analyzed data from comScore, showed that consumers spent 24.2 percent more time with Netflix last quarter than compared to the same period last year.
Netflix has been investing heavily in new content while expanding aggressively into international markets. It expects to be in 200 countries by 2017. Beginning with the political drama "House of Cards" in 2013, the company has also generated enormous brand equity with its original series, although it does not share data on how many people actually watch them. Its new half-hour sitcom, "Unbreakable Kimmy Schmidt," attracted widespread critical acclaim when it was released last month, and on Wednesday Netflix announced it has renewed the popular "Orange Is the New Black" for a fourth season.
Netflix is facing increasing competition from rival TV-streaming services, including Dish Network's Sling TV and Time Warner's HBO Now.
Netflix shares soared to $531.35 Wednesday in after-hours trading.
Christopher Zara is a senior writer who covers media and culture. News tips? Email me here. Follow me on Twitter @christopherzara.
© Copyright IBTimes 2023. All rights reserved.