Netflix Shares Fall as Competition Heats Up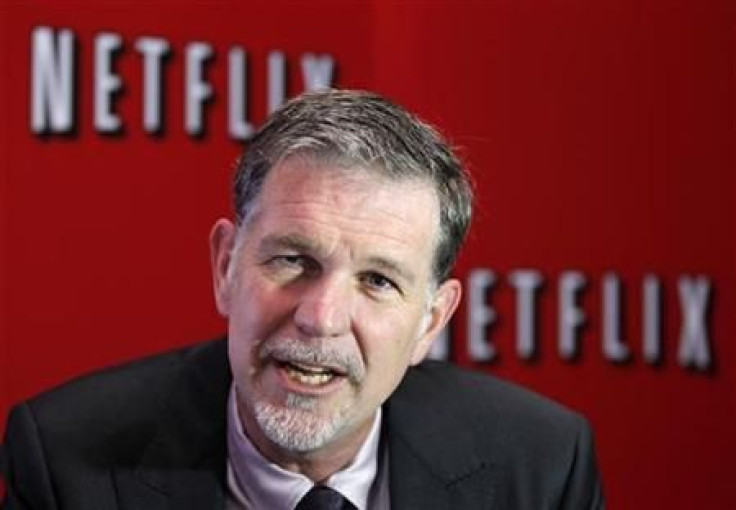 Netflix Inc shares slumped 11 percent on Thursday as competitors made moves to attract more customers with alternative options for movie and television content.
Thursday's losses added to a staggering drop for Netflix shares from a high of nearly $300 in July following a series of missteps. In afternoon Nasdaq trading, Netflix shares were down 11.4 percent at $112.62. That was 62 percent lower than July's high.
Amazon.com Inc a day earlier unveiled a tablet computer called the Amazon Fire, a rival to Apple Inc's dominant iPad and another device to offer online streaming of TV and film entertainment.
The Amazon announcement, plus a report that Microsoft Corp was planning to expand content available through its Xbox gaming console, likely weighed on Netflix shares, Merriman Capital analyst Eric Wold said.
I think people are concerned about the competitive pressures, Wold said.
As more competitors add content and add new ways for consumers to access that content, it could pose a risk to Netflix.
Wold has a buy rating on Netflix shares based on its position as an industry leader and long-term growth opportunities.
Bloomberg reported early on Thursday that Microsoft plans to offer online pay television service from Comcast Corp and Verizon Communications Inc through the Xbox Live streaming service as soon as next week.
Netflix has stumbled with a series of missteps in the past few months. The company announced an unpopular price increase for DVD service in July, failed to secure content from cable channel operator Starz beyond February and lowered subscriber forecasts in the face of customer cancellations.
CEO Reed Hastings further angered customers by separating the DVD and streaming services on different websites.
(Reporting by Lisa Richwine; editing by Andre Grenon)
© Copyright Thomson Reuters 2023. All rights reserved.