Never Heard Of Bastille Day? Neither Have I, And I Am French!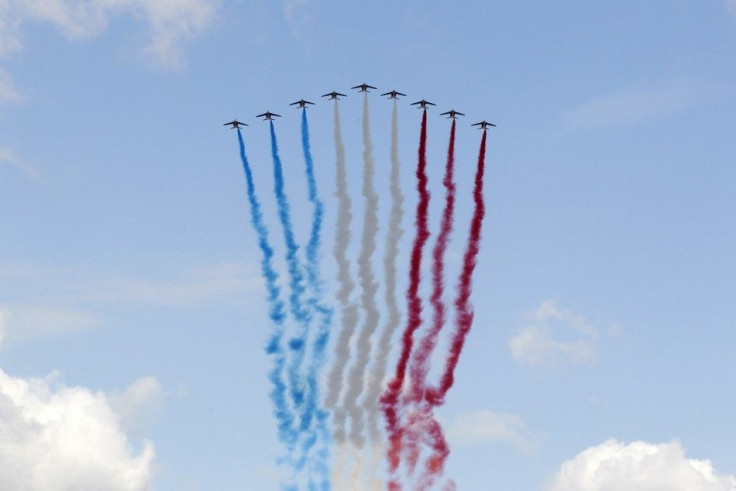 The first time I came to America, I was 16. I remember taking a plane from Paris to Chicago's O'Hare Airport. I was going to Milwaukee, a Wisconsin city I knew nothing about. But I did not mind; I was just happy to be in the U.S., even if it meant being in a place that I didn't even know existed.
It was July 10, so it was obviously too late for 4th of July celebrations. But a few days later, what I did not expect was that by coming to America, I would have a chance to celebrate my own national day.
The 14th of July has always been a big deal in France. Our whole history is shaped around the French Revolution, and, more than 200 years later, people are still very proud of it. The French absolute monarchy had been overturned. The Bastille prison, a symbol of repression, was stormed. People turned out on the streets in hordes to express their discontent, and they won. Nothing was impossible, and this event was resounding proof.
"Mathilde, would you like to go to the Bastille Day Fest?" Jayne, the woman with whom I was staying for a month, asked me that day.
I had no idea what she was talking about. I knew what the Bastille was, obviously -- in every French school, at age 13, an entire semester is devoted to learning about the French monarchy and the history of the French Revolution -- but I had no clue that it was an actual celebration for the 14th of July, my national day. That's because nobody in France ever called it Bastille Day.
I replied that I would love to go, but I didn't really understand what the festival was about. Jayne explained: Every year in Milwaukee, smack in the middle of the United States of America, people celebrate the French national day in a big way. And for good reason: The first known European settlers in Wisconsin, in the 17th century, were French. Also, it's as good an occasion as any to party, eat some barbecue and buy things from open-air stalls.
I never expected to see this kind of celebration in America. The French kind of expect Americans not to like them, and vice versa. So when I saw the multitude of French flags, I was astonished and happy at the same time.
The evening went smoothly. Even if this was a celebration of the Quatorze Juillet, the food wasn't really French. But I had a great time. Six years later, I am still wondering why this day is called Bastille Day, though.
Sure, the prison was stormed on that day in 1789, but what the French are actually celebrating is something that came a year after that, called Fete de la Federation, which was meant to celebrate the establishment of the short-lived constitutional monarchy.
Five years after that discovery in Milwaukee, I moved from my little French hometown to New York to finish my studies. I recently had my first 4th of July celebration, and it was amazing. There is nothing better than spending a day with a friend and celebrating the country that has warmly welcomed you. But I do not forget, of course, that today is my national day.
I might not be the biggest fan of my country right now, but I will definitely celebrate the 14th. Because, more than 200 years ago, my ancestors took to the streets to fight for a better life and to give future generations a chance to, one day, be happy and free. And that remains true, whatever you call the day that celebrates their achievement.
© Copyright IBTimes 2023. All rights reserved.