New Amazon Echo Photo Leak Shows What Built-In Screen Display Could Look Like On Device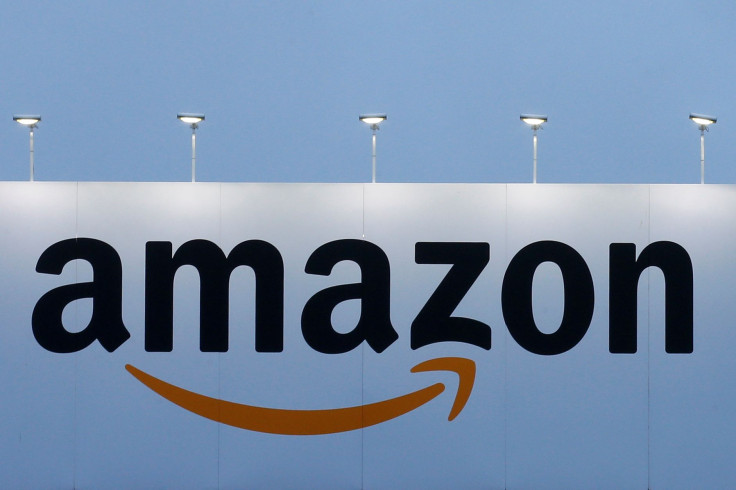 It was reported last year that Amazon was working on a new Amazon Echo, and a photo, leaked by AFTVnews, seems to show the upcoming device... with a built-in touchscreen.
The low-resolution image was found on Amazon's servers and is codenamed "Knight." The device could be launched as soon as this month, according to a CNET report late last month.
Shortly after the photo was leaked by AFTVnews, reporter Evan Blass leaked two high-quality pictures of the purported touchscreen Amazon Echo. The pictures show the device will come in black and white.
Here are the new photos:
Read: Amazon Echo Look: An Alexa Powered Camera Device That Works As Your 'Style Assistant'
Amazon Echo With Built-In Screen Features
Amazon's upcoming device was first reported by The Wall Street Journal last year. The report said the company headed by Jeff Bezos was working on a device that resembled a tablet.
Last November, Bloomberg reported Amazon was working on a "premium" Echo-like speaker with a large touchscreen, backing away from its traditional cylindrical-style gadgets.
The report said the device would include a display that measures about seven inches. Sources also told Bloomberg the device would tilt upwards for a better view for users. The photo leaked Friday backs up that claim, showing the device with an upwards viewing angle.
The new Amazon Echo is supposed to make it easier for people to access content, such as weather forecasts, calendar events and the news. Amazon was also reportedly working on a feature that will allow users to pin elements, like images, on the device's screen. The feature would work similar to how people place pictures or reminders on their refrigerator or board.
The "Knight" device is rumored to come with upgraded speakers, which will differentiate itself from previous Echo models that have poor sound quality. The new speaker will respond to user's questions, like current Alexa devices.
The new Amazon device will supposedly run on a new version of Fire OS, which runs on Fire table and Fire TV.
Read: Apple Smart Speaker, Amazon Echo With Video In The Works, Reports Say
Amazon Echo Look
The device comes after Amazon released the Echo Look late last month. The Echo Look, an Alexa powered hands-free camera device, acts as a "style assistant." The gadget takes full length photos and short videos and includes a LED lighting, depth-sensing camera. Photos taken by Echo Look focus on what the user is wearing by blurring out the background. The device comes with an iOS and Android app, which allows users to see themselves in various angles, share their outfits and build a personal lookbook. The Echo Look also comes with Style Check, which recommends what will look good on users and compares outfits. The device also does what previous Echo devices do, such as checking the weather, controlling smart home appliances and other requests.
Amazon Echo Prices
Since the upcoming device has a built-in screen, it will probably cost more than $200. Amazon currently sells its previous models, the Dot, Tap and Echo speakers at $50, $130 and $180, respectively. The Echo Look is priced at $199.99 and can be purchased only by invitation.
© Copyright IBTimes 2023. All rights reserved.