Amazon Echo Look: An Alexa Powered Camera Device That Works As Your 'Style Assistant'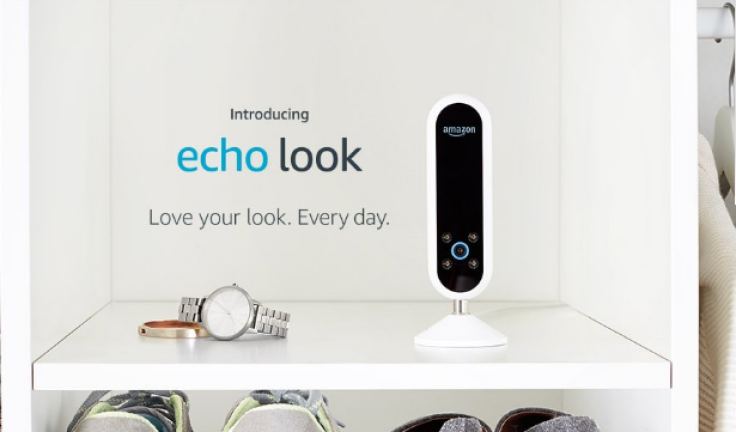 Amazon revealed Wednesday its latest Alexa device, the Echo Look, which wants to be your "style assistant" by judging your outfits.
The Echo Look, is a hands-free camera which receives your commands through Alexa. The device takes full length photos and short videos of you with a built-in LED lighting, depth-sensing camera. The images taken by the Echo Look are focused on what you're wearing by blurring out the background so your outfits stand out.
Read: Amazon Launches 'Amazon Cash', A Credit-Free Way To Make Purchases: Here's How To Use It
Echo Look App
The Echo Look, which works kind of like a smart mirror, comes with an app for iOS and Android devices. Through the app users will be able to see themselves in different angles, build a personal lookbook and share photos of their outfits.
Echo Look Style Check
Amazon's new device will tell you what looks good on you and what doesn't with Style Check, which "combines machine learning algorithms with advice from fashion specialists." The feature gives users recommendations of what looks well and compares outfits side by side.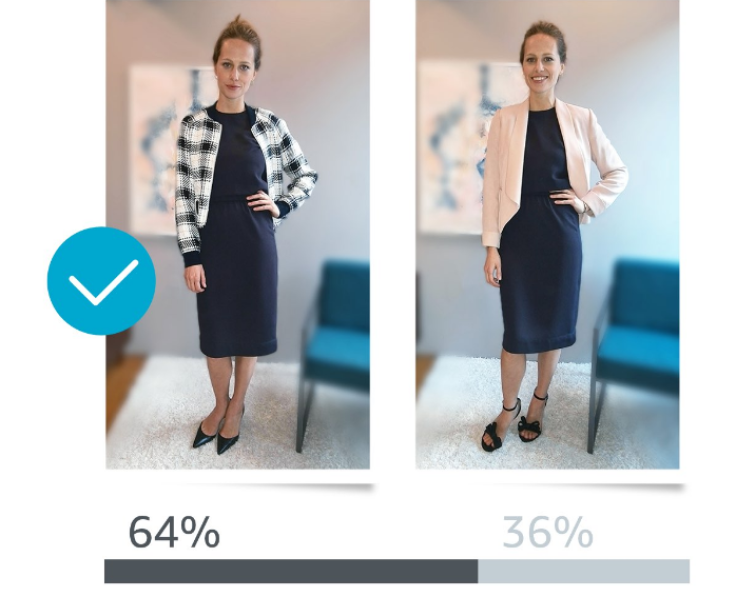 Amazon is hoping to boost its fashion sales with the new Alexa device it seems, the company says the Echo Look will also help you "discover new brands and styles inspired by your lookbook."
Read: Amazon Jobs: Retailer Will Add 30,000 Part-Time Positions Over The Next Year
Besides judging outfits, the Echo Look still has the same Alexa capabilities as the previously released Amazon Echo devices, such as getting traffic and weather updates, playing music, controlling smart home devices, setting alarms, reading the news and other tasks. Amazon said it will continue to add more skills to its latest Echo device.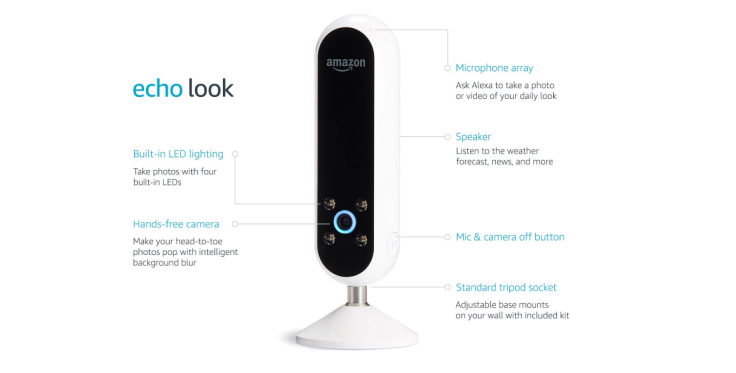 The Echo Look is priced at $199.99 and can be purchased by invitation.
© Copyright IBTimes 2023. All rights reserved.