New FDA Sodium Recommendations Aim To Reduce Salt In The Food We Eat, But The Industry Doesn't Have To Follow Them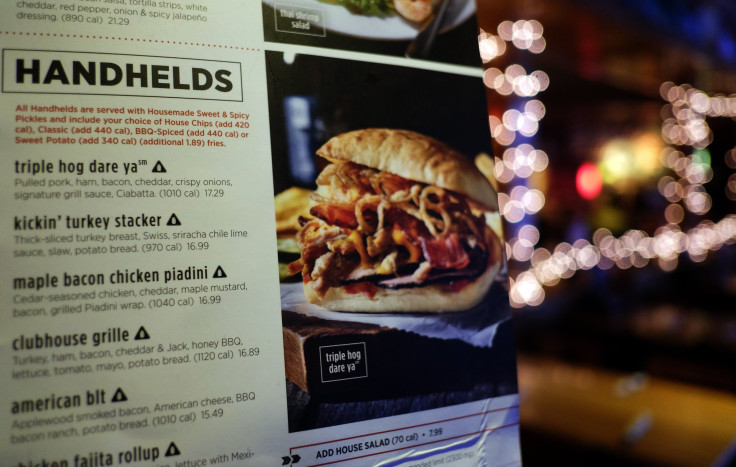 The U.S. Food and Drug Administration released a major set of recommendations Tuesday designed to gradually, but significantly, reduce sodium in processed and prepared foods.
Health advocates applauded the move, even as they voiced concerns about how closely restaurants and food companies would abide by suggested limits given that the guidance is purely voluntary.
The FDA's goal is ultimately to slash Americans' sodium intake from the current average of 3,400 milligrams per day to the recommended 2,300 milligrams, a decrease that the agency says could prevent anywhere from 280,000 to half a million premature deaths and save nearly $100 billion in healthcare costs over 10 years. Eating more salt has been shown to increase blood pressure, and high blood pressure can lead to heart disease and stroke.
Working with the food industry to accomplish this reduction is key, because the amount of salt in commercial food, even sliced bread, can be deceptively high. About 75 percent of the salt Americans eat is added to food before they've even bought it, the FDA noted in announcing the guidance in the Federal Register.
Because the guidance still is in draft form, the industry along with the public at large can weigh in on proposed limits. The FDA said it is particularly interested in feedback on the methods it uses to develop sodium limits and how they can best be implemented.
Average Daily Sodium Consumption of Americans | HealthGrove
More than 150 types of foods currently fill out the FDA's list, from "cheese-based appetizers" to "shelf stable liquid broth and stock." The guidance lays out first the average amount of sodium for that product in 2010, and then a range of targets for the short term (two years after the guidance is finalized) and the long term (10 years later).
On average, 100 grams of a cheese-based appetizer, which includes "breaded, baked or fried prepared cheese-based appetizers and snacks, e.g. fried mozzarella sticks and baked cheese curds," contained 819 milligrams of sodium in 2010. Restaurants are supposed to try to cut that down to 640 milligrams in the two years after the targets are finalized and 470 milligrams in the next 10 years.
Besides being voluntary to begin with, the guidance also grants restaurants and food manufacturers another sort of wiggle room, laying out an "upper bound" for target sodium levels that in some cases is higher than the 2010 average.
The upper limit for sodium cheese-based appetizers, whose 2010 average came to 819 milligrams of sodium per 100 grams, is 920 milligrams in the short term and 740 milligrams in the long term.
No limits currently exist on how much salt restaurants and food manufacturers can add to their dishes and products, although health labels alerting customers to sodium content are gaining traction. In December, New York City became the first city in the country to require restaurants to label menu items containing a day's worth of salt or more.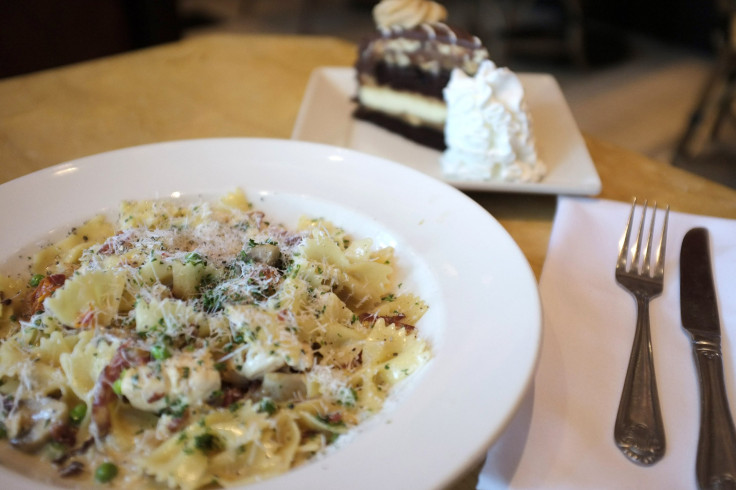 "We hope that industry will work cooperatively with the FDA and health experts to achieve the proposed reductions, which would benefit the health of all Americans," said Michael F. Jacobson, president of the Center for Science in the Public Interest, a nonprofit health advocacy group in Washington.
CSPI nevertheless rued how long it took the agency to finally begin to address a matter with serious public health consequences, especially as the FDA had for years deliberated over issuing voluntary maximums. Since 1980, the official Dietary Guidelines for Americans have recommended that people eat less salt. In 2005, CSPI submitted a petition calling for limits on sodium in food, and in 2010 the Institute of Medicine issued a watershed report that also asked the FDA to impose mandatory limits on salt in food.
The success of the new guidance hinges on industry cooperation, health advocates noted.
"If the industry embraces these new voluntary targets, they can level the playing field and provide the public with better choices," said Nancy Brown, CEO of the American Heart Association, which has long advocated for less salt in Americans' food.
Restaurants "have been actively engaged for some time in voluntary efforts to provide consumers with lower-sodium options," said Joan McGlockton, vice president for food policy and industry affairs at the National Restaurant Association, a lobbying group, in response to the FDA's new guidance. But she warned that restaurants could face challenges as they try to cut back on salt in accordance with the recommendations.
"Reasibility depends on many factors," including customers' preferences and expectations, McGlockton added.
The guidance will be open for public comment for 90 or 150 days, depending on the section being addressed.
© Copyright IBTimes 2023. All rights reserved.