New 'Hitman' Game Gets 15-Minute Gameplay Video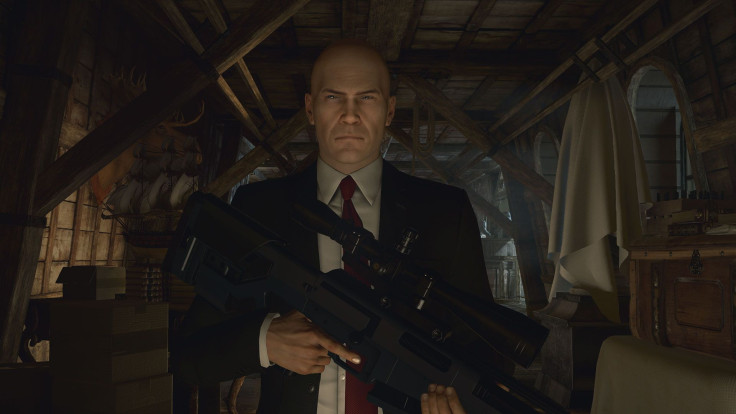 During the PAX Prime event, Square Enix and IO-Interactive unveiled a 15-minute gameplay video for the new "Hitman" game, which is coming to current-generation consoles. Fans of the game seem to have taken a liking to the possible reboot of the series as it brings back a lot of the features that "Hitman: Absolution" did not have.
According to PC Gamer, the new "Hitman" game will once again have a sandbox type of environment, with plenty of exploration and costumes to use for disguise. These were a staple in the older "Hitman" games and were part of the series' early success during the early 2000s. Although "Hitman: Absolution" was not considered a bad game, the switch from sandbox to level-based stages turned off some fans of the series.
The 15-minute gameplay video is about a mission called "Showstopper," which has Agent 47 infiltrating a fashion show and doing what he does best: finding a target and killing him or her. This will be the core structure of the game, as Agent 47 will be going around the world and killing important figures for unknown reasons.
Like some of the older "Hitman" games, how a mission plays out depends entirely on the player. They can have Agent 47 going in with guns blazing, or they can sneak their way through and only kill the main target with whatever skills they have. The game will not restrict players with any specific option, and each type of kill will be rewarded differently.
Each location will be a living sandbox, where every NPC has a name and a personality. Therefore, it seems like Agent 47 will have to be wise about whom he kills, or it could cause a commotion.
Coming Soon reported that this new "Hitman" game should not be considered a reboot, but should be called a pure "Hitman" experience. Apparently, IO is hoping that this game will be the foundation that all future "Hitman" titles will be built from.
"Hitman" launches on Dec. 8 and will be an episodic game series for the PlayStation 4, Xbox One and Windows PC. Fans can pre-order the title right now.
HITMAN - World Premiere 'Showstopper' Playthrough (Credit: YouTube/Hitman)
© Copyright IBTimes 2023. All rights reserved.