New iPad '3' Release: Will Australia Ban The Apple Tablet Over '4G' Label?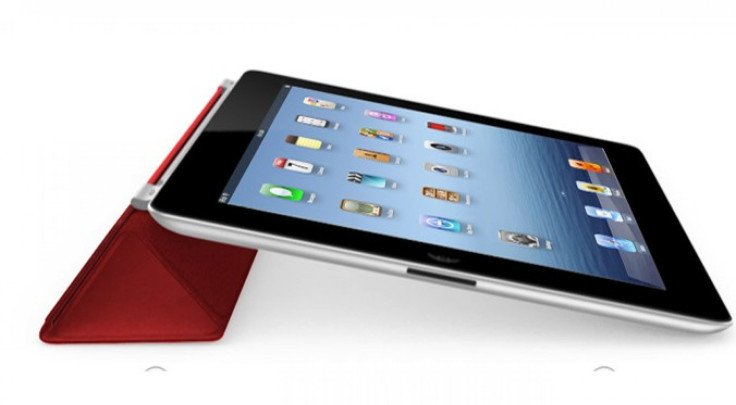 Australia's competition regulator is on the crackdown against Apple's new iPad, claiming the tablet misleads customers with its '4G LTE' label -- a feature that is not supported by Australia's 3G broadband frequency.
The Australian Competition and Consumer Commission, or ACCC, says Apple is violating Australian Consumer Laws with its 4G branding and says the company needs to ensure customers know that Australian broadband speeds are regulated at 3G Speeds.
The case has been taken to federal court and could even result in a sale ban for Apple's newest product.
The ACCC alleges that Apple's recent promotion of the new iPad with Wi-Fi + 4G is misleading because it represents to Australian consumers that the product iPad with WiFi + 4G can, with a SIM card, connect to a 4G mobile data network in Australia, when this is not the case, the commission said in a statement. The ACCC is seeking urgent interlocutory relief to ensure consumers are made aware of the correct technical capabilities of this device.
In addition the commission is working to get full refunds for customers who were affected by the misleading advertising
Telstra, the Australian mobile operator, applied stickers to the new iPad, which notified customers that the maximum broadband capability for the tablet in Australia is 3G. But the tablet has been sold in other outlets without the warning, which has led the ACCC to take action.
The 4G LTE- enabled iPad only works in the U.S on AT&T and Verizon networks, operating on 700 MHz.
The iPad was released with two different models, the Wi-Fi only version and the 4G-enabled version. While, the Wi-Fi version is the most popular device outside of the U.S, many people in Europe and Australasia opt for the broadband version, despite its 3G limitations.
If Apple were to be charged for the allegations put forward by the ACCC, they would potentially be faced with a fine of up to $10 million, according to ZDNet, and the 4G version of the tablet could even be discontinued in the country.
The new iPad Features include:
Processor: A5X quad-core processor touted as twice as fast and four times better performance than Tegra 3 chip.
Camera: 5-megapixel backside illuminated sensor on the back, 5-element lens, IR filter, and ISP built into the A5X chip.
Video: 1080p video recording.
Voice Dictation: Supports U.S. English, British, Australian, French, German and Japanese.
4G LTE: New iPad now has 21Mbps HSPA+ and DC-HSDPA at 42Mbps, with LTE taking the cake at 73Mbps. Verizon, Rogers, Bell, Telus and AT&T will be the LTE partners.
Battery Life: 10 hours of battery life still! 9 hours on 4G
Size: 9.4mm thin, weighing 1.4lbs.
Price: $499 for 16GB! 32GB is $599 and 64GB for $699.
Release Date: In stores March 16.
© Copyright IBTimes 2023. All rights reserved.
FOLLOW MORE IBT NEWS ON THE BELOW CHANNELS