New Macbook Air, Mac OSX Lion Thursday?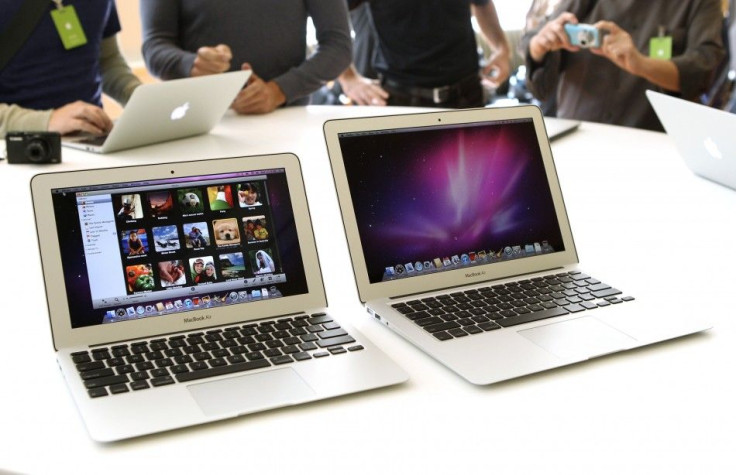 New hardware is on the horizon from Apple, according to one source, piggy-backing the confirmed reports earlier this month that the company is moving closer to major product refreshes.
Apple blog 9to5 Mac said on Wednesday morning that Apple is planning on releasing new MacBooks and Mac mini's, as well as the ultra-thin Macbook Air.
Citing Mr. X, which provided the blog with part numbers of upcoming products, the site deduced that those numbers translated into the products the site expects.
Apple will be releasing four new MacBook Air models. This includes two 11-inch models and two 13-inch models; both screen sizes will come in entry level and upgraded configurations, the report read.
The blog has been speculating on the release date for weeks, botching July 6 as the release date initially, but now predicting it could come as early as July 14.
While Apple has remained tight-lipped, confirmed reports surrounding Apple's internal process indicates a change is coming soon.
Apple released the gold master of its PC operating system, Mac OS X Lion earlier this month, while also ramping up production of the new Macbook Air, a sign that a combination could be in store soon.
A gold master is computer parlance that indicates that no more changes will be made to the software, and that finished copy will enter of mature phases of production -- like licensing, documentation, and other post-coding processes.
At the same time, Apple's MacBook Air, the ultramobile portable, is due for a refresh that industry analysts have already pegged for July.
Indeed, inventories of current Macbooks are already slimming, and new systems should ship with the new software.
Current MacBooks from Apple are powered by Mac OS X 10.6 (Snow Leopard), which was released in June 2009, while the new OS X Lion represents a quantum leap forward in terms of OS advancement.
This means there is a pending MacBook Air refresh, and that would be coupled with the new operating system. Industry obserbers believe this will take place within a matter of weeks.
Apple itself has said that it will ship Lion this month, though it did not give a concrete date. Historically the company has moved form a gold master to a bon-a-fide release within two weeks.
The combination of a new MacBook Air and Mac OS X Lion bundle is anchored on the fact that both Lion and the new Macbook Air have been marketed together by Apple.
The Cupertino Calif-based company introduced the new operating system on June 6 at its annual World Wide Developer Conference.
Apple's VP of Product Marketing Phil Schiller explained that there was 250 new features in the software, including some features pulled from innovations from adapted from the iPhone and the iPad.
In addition to the new touchpad capabilities and the apps and services that can run in full screen mode, there is a revamped Mission Control, the service that allows users to see all the applications that are running on their desktop at a given time.
Lion includes a simpler way to find applications. With a pinch gesture on the trackpad, all the applications show up on the screen.
The software is not just a welcome development for users. Analysts are expecting the new software to boost Apple's margins as well.
BMO Capital's Keith Bachman projects Apple's gross profit margin will grow by 1 percentage point, leading to an incremental 40 cents per share in profit in the September-ending fiscal fourth quarter.
The new software will be available in July.
© Copyright IBTimes 2023. All rights reserved.