New Omicron Variant Infects Younger People, 'Relatively Mild' Compared To Delta: Experts
KEY POINTS
Most patients with the Omicron variant only complained of fatigue and a sore body
Experts say it is still unclear how the variant will affect older people
Many countries are scrambling to shut their borders following the discovery of the new variant
The new Omicron variant, first discovered in South Africa, infects younger people than older people but causes milder symptoms than the highly contagious Delta variant, according to a health expert.
In South Africa, COVID-19 cases caused by the B.1.1.529 variant found so far have not been severe, with most patients only complaining about a sore body and fatigue, Dr. Angelique Coetzee, a private practitioner and chair of South African Medical Association, told BBC.
Coetzee also added that the variant has mostly been seen among young people in South Africa, where only approximately 24% of the population are fully vaccinated.
"The patients are mostly complaining about a sore body and tiredness, extreme tiredness and we see it in the younger generation, it's not the older people... We're not talking about patients that might go straight to a hospital and be admitted," she told the publication.
However, Coetzee noted that research on the Omnicron variant is still in its early stages and warned that it is still unknown how older people with underlying medical conditions would be affected by an infection.
Prof. Dror Mevorach, head of the coronavirus department at the Hadassah University Hospital Ein Karem, said current reports on the Omicron variant are very encouraging. He added that if the new variant continues its current projection, it may lead to lower infection rates worldwide.
But like other health experts, Mevorach warned that it is still too early to say how the Omicron variant will affect the infection rates worldwide.
"At this point, it's important to collect information, not speculations," Mevorach said, as quoted by Haaretz.
Many countries are currently scrambling to shut their borders to South Africa and Botswana following the discovery of the B.1.1.529 variant. Major travel destinations, such as the European Union, Japan, Australia, the U.S. and Canada, have blocked all flights from African countries. The move has left many passengers stranded.
Despite the ban, the Omicron variant has already been detected in many countries, including the U.K., Germany, Israel, Hong Kong, Australia and Italy, according to CNN Travel. As of Sunday, the Omicron variant has yet to be detected in the U.S.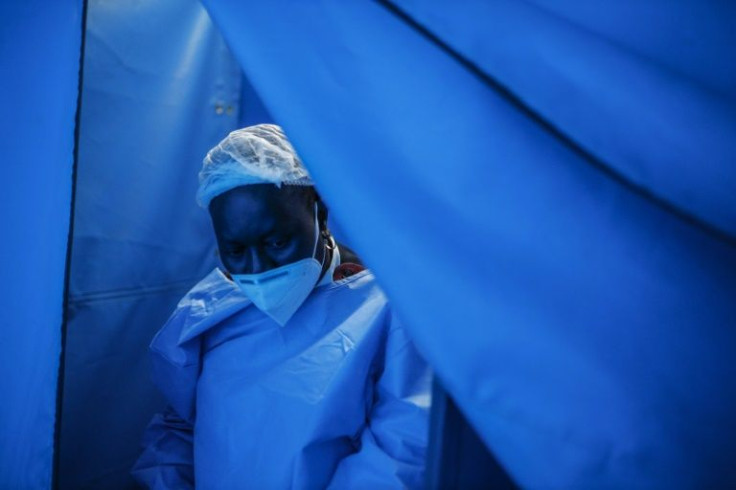 © Copyright IBTimes 2023. All rights reserved.
FOLLOW MORE IBT NEWS ON THE BELOW CHANNELS