New Popcorn Time iOS App Aims To Let Users Stream Free Movies On Their Phones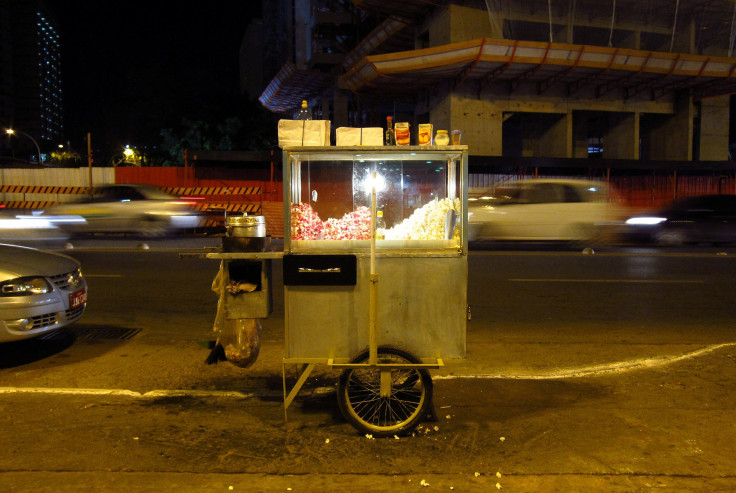 Popcorn Time, the loosely affiliated network of sites that have earned the nickname "Netflix for pirates," will launch iOS app that makes it possible for users illegally to stream movies on their iPhones or iPads. Apple users in the past needed to jailbreak their phones to use Popcorn Time, but new software has now made it possible to use the software on any iOS device.
The Popcorn Time app is scheduled to be released Wednesday, TorrentFreak reported, in the form of a special iOS installer. The app is first downloaded to a user's desktop then loaded onto an iPhone or iPad, providing mobile access to Popcorn Time's selection of popular movies. A Windows version is already available, Gizmodo reported.
The only problem is that, depending on the country from which users are downloading the app, Popcorn Time is probably illegal. The open source software is available on multiple sites, which have become popular by employing a simple, clean display interface and a wide selection of Hollywood movies. Along with the copyright infringement, users put themselves at risk of detection by uploading files as they watch, thus making the computer IP address visible.
Popcorn Time has been called "Netflix for pirates" so many times, Netflix CEO Reed Hastings directly referred to the software in a recent letter to shareholders, saying piracy, and particularly Popcorn Time, are the streaming video company's biggest competition in parts of Europe.
The release coincides with the first anniversary of Popcorn-Time.se, one of the most popular domains under the Popcorn Time umbrella. But enjoy it while supplies last. Apple is famous for sanctioning apps of which the company doesn't approve.
"We intentionally postponed our one-year celebration since we wanted to celebrate it with this groundbreaking release the world has been waiting for," one administrator told TorrentFreak. "The team we worked with on this solution has already launched this website with one clear intention in mind: To fight the closed ecosystem Apple has created, screening and choosing for us what we can or cannot install on the devices we purchased and paid top dollar for."
© Copyright IBTimes 2023. All rights reserved.