New US Home Sales Drop On Sharp Decline In The West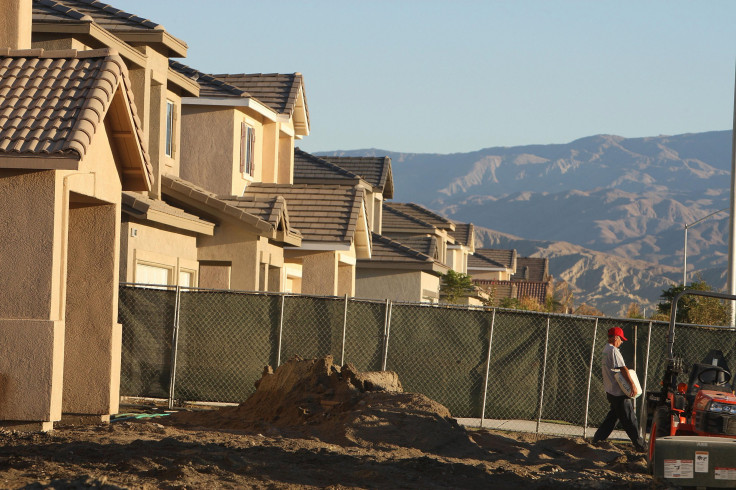 U.S. single-family new home sales unexpectedly fell in March, but the decline was concentrated in the West region, suggesting the housing market continued to strengthen overall.
The Commerce Department said on Monday new home sales decreased 1.5 percent to a seasonally adjusted annual rate of 511,000 units. February's sales pace was revised up to 519,000 units from the previously reported 512,000 units.
Sales rose in the Midwest and South but tumbled in the West and were unchanged in the Northeast.
Economists polled by Reuters had forecast new home sales, which account for about 8.7 percent of the housing market, would rise to a 520,000-unit rate last month.
U.S. financial markets were little moved by the data.
New home sales are volatile month-to-month. The decline in sales over the past three months likely does not signal a slowdown in the housing market, given a strong labor market and historically low mortgage rates.
A report last week showed a 5.1 percent surge in sales of previously owned homes in March.
The housing market is bucking a broadly weak economy, with data such as trade, industrial production, business spending and retail sales suggesting the economy lost considerable momentum in the first quarter after logging a 1.4 percent annualized growth rate in the fourth quarter.
First-quarter gross domestic product estimates are as low as a 0.3 percent rate. The government will release the advance first-quarter GDP estimate on Thursday.
The demand for housing is being fueled by a robust labor market, characterized by the lowest unemployment benefit claims since 1973, and mortgage rates near record lows. Labor market strength has increased employment opportunities for young adults, boosting household formation.
But a shortage of properties for sale, which is limiting choice for buyers and driving up prices, remains a constraint for the housing market.
Last month, the inventory of new homes on the market rose 2.1 percent to 246,000 units, the highest since September 2009. Despite the increase, new housing stock remains less than half of what it was at the height of housing bubble.
At March's sales pace, it would take 5.8 months to clear the supply of houses on the market. That was the most since last September and was up from 5.6 months in February.
New single-family home sales surged 18.5 percent in the Midwest and climbed 5.0 percent in the populous South.
Sales plunged 23.6 percent in the West, reversing February's 21.7 percent jump. The West has seen a sharp increase in home prices amid tight inventories.
© Copyright Thomson Reuters 2023. All rights reserved.