New York AG Moves Where Feds Don't To Shine Light On Dark Money Groups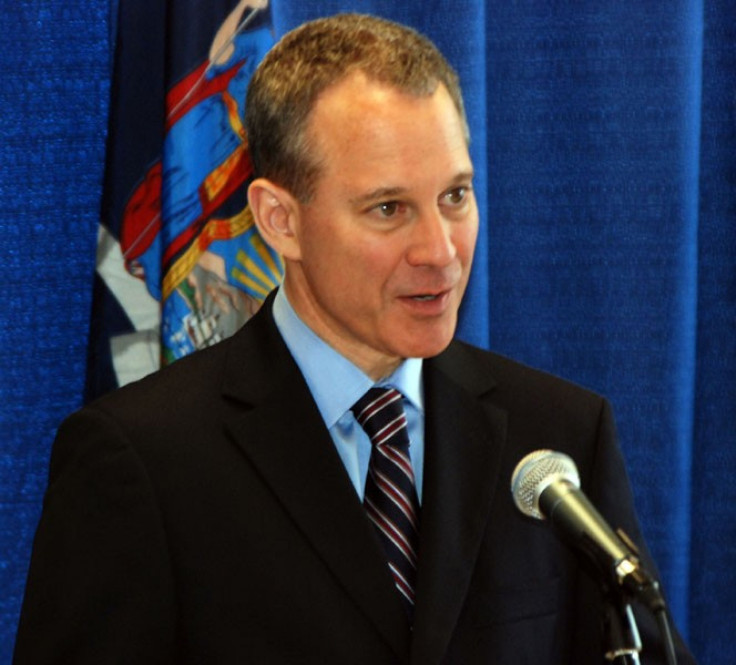 As dark money groups continue to flood the 2012 election with millions of dollars from unknown donors, New York Attorney General Eric T. Schneiderman is stepping in where the Federal Election Commission (FEC) has largely sat out, requesting tax returns and other financial information from certain tax-exempt so-called "social welfare" organizations that have been among the biggest spenders this election cycle.
More than 20 outside spending groups, including the three major Republican-affiliated Crossroads Grassroots Policy Strategies (co-founded by Karl Rove), American Action Network and American Future Fund, have received those requests, the New York Times reported Thursday. Schneiderman's office has requested the same information from the Democratic Priorities USA Action (founded by two former aides to President Barack Obama), Patriot Majority USA and America Votes.
The requests may be a first step by Schneiderman's office toward adding a level of transparency to these organizations, which have already spent an estimated $172 million on the 2012 election. These groups, technically non-profit "social welfare" agencies who are exempt from taxes under Section 501(c)(4) of the Internal Revenue Service code, are permitted to spend unlimited amounts of money to influence local, state and federal elections, like Super PACs, but are not required to disclose the identities of their donors or the amount of their contributions.
As of August 6, dark money organizations had reported almost $24.9 million in political spending to the FEC, although the actual amount is likely much higher. That's because that figure does not include contributions by dark money groups to super PACs or spending on electioneering communications -- advertisements that mention federal candidates but do not explicitly urge views to vote for a specific candidate, although its intent is implied.
In July, The Campaign Legal Center filed an amicus brief on behalf of 14 political transparency organizations -- including The Sunlight Foundation, The Center for Responsive Politics and Common Cause -- before the U.S. Supreme Court challenging the Citizens United decision that allows outside spending groups to flood political elections with dark money.
In a letter sent to the IRS on Monday, 10 Republican senators warned the agency against changing those disclosure rules, claiming that the petitions "have less to do with concerns about the sanctity of the tax code and more about setting the tone for the upcoming presidential election."
Schneiderman's requests come shortly after the New York State Joint Commission on Public Ethics approved draft regulations and guidelines to increase lobbying disclosures and reporting requirements. Under the new regulations, advocacy groups that lobby -- such as 501 (c)(4) groups -- will have to disclose certain contribution once that entity spends over $50,000.
About half of all outside spending on television advertisements relating to the presidential elections has come from dark money groups, who have currently reported less than 1 percent of their total spending, according to a recent report by national research and advocacy organizations Demos and the U.S. Public Interest Research Group.
© Copyright IBTimes 2023. All rights reserved.