New York Casino: Cuomo Bets on Aqueduct; Cabbies Rejoice
A New Yorker's Opinion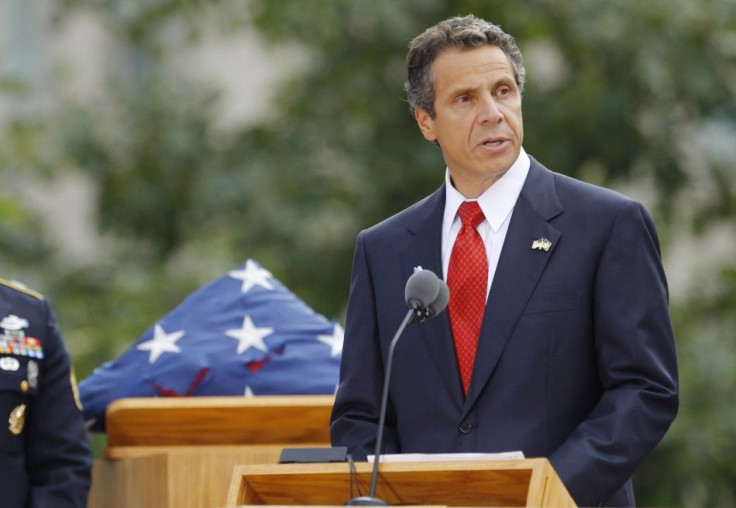 Gov. Andrew Cuomo has proposed tearing down the Javits Center on Manhattan's West Side and is proposing that Aqueduct Raceway, now a racino (raceway & casino) be developed into a full-fledged convention center, which might then be called a Crackino, that is, a Convention-track-casino center. The proposal would allow a major expansion of the racino development that was recently awarded to Genting New York. On a recent cab ride to JFK, the following conversation about the governor's proposal took place:
Passenger: I hear they want to tear down Javits. Build a convention center out at Aqueduct.
Cabbie: Great fares, Aqueduct.
Passenger: I thought you could take the A train to Aqueduct.
Cabbie: The airport's by JFK. You take a train?
Passenger: I dunno, it seemed too complicated and long.
Cabbie: That's why everyone like rides to the airport. Besides, the deal's just a deal, as usual.
Passenger: What do you mean?
Cabbie: Remember Yankee Stadium? That was supposed to be a great deal for us. Jobs, tourists, big expanded stadium so you could finally get a ticket to the game. Steinbrenner got the taxpayers to cover all that subway and parking lots and stuff, and what did we get? Tickets that cost over $2,500 a game at ground level by first base. I think it added like 22 permanent jobs, too
Passenger: Then why do you think Cuomo wants to do this crackino?
Cabbie: Maybe he figures, if he can actually tear down Javits and sell off the land, or lease it, he can use the dough closing his budget gap. Make another exclusive community out of it, like Battery Park City.
Passenger: That doesn't sound very neighborly.
Cabbie: You're heading home, aren't you?
Passenger: Why yes, I'm from Dubuque. Why do you ask?
Cabbie: Rich folks would be fine with a big new, exclusive chunk of housing and shopping on the other side of Hell's Kitchen, which by the way is a very popular area now, but still gets pretty tender late at night. Convenient, safe. Lots of rich people in town these days.
Passenger: But what about this crackino? It sounds ambitious. If there is this big downturn, why would anyone invest in a big development right by the airport? It seems miles away from everything New York City is famous for. By the way, how close are we?
Cabbie: You allowed an hour for the drive, right?
Passenger: Actually, two. Like I said, I'm from Dubuque. We're conservative.
Cabbie: Well, having a captive audience is a good thing, if you're a casino. Nothing else to do out there in Ozone Park, while you're stuck at the convention. Taxpayers will be on the hook, of course, because these mega convention centers are losing cities money all over the place. So the state will give these Malaysian guys a bunch of land and they will build a big casino destination for gamblers and the odd mega-convention or two and it will be a big white elephant. But the casino will rake in the dough, so that's good for the locals in Queens working there. Maybe it will pull from Atlantic City, less trouble to get to and newer, and, if they do it right, flashier. Meanwhile, they've been talking about replacing Javits since about 10 years after it first went up, and now they are extending the 7 subway to make it easier to get to, and the city and state are together spending about $500 million to renovate the place. So I wouldn't bet that the city bigwigs are gonna let Cuomo actually get his hands on that. Smaller conventions will still go to Javits and the gamblers will stay out of our hair here in Manhattan. Not really that bad a deal.
Passenger: So Cuomo will lose?
Cabbie: Well, the proposal lets Cuomo say that he has a way to balance his budget to everyone. Sell Javits land for $4 billion. That deal will probably never happen, but he can get some political mileage out of it. He sells the sizzle, and we won't find out there's no steak until he's out of office. Projects like these take years. Look at Moynihan Station.
Passenger: What?
Cabbie: Exactly. But don't get me wrong. I hope they do build that casino; we don't get gamblers now and that cash will find its way all over town. And Javits will likely stay just like it is. And if someday gamblers fly into New York, instead of Atlantic City, planning to play a little craps and then maybe take in a few Manhattan sights, all the better. After losing at the tables for a while, my $70 cab to Broadway to see 'Lion King' won't look so bad. And then I catch more fares out this way. Here you are, sir: JFK.
Passenger: So with tip and tolls, is $70 all right?
Cabbie: Hope you enjoyed your time in New York. Come back again real soon.
© Copyright IBTimes 2023. All rights reserved.