NFT Sales and Collections With Long-Term Investment Potential To Watch Out For in 2023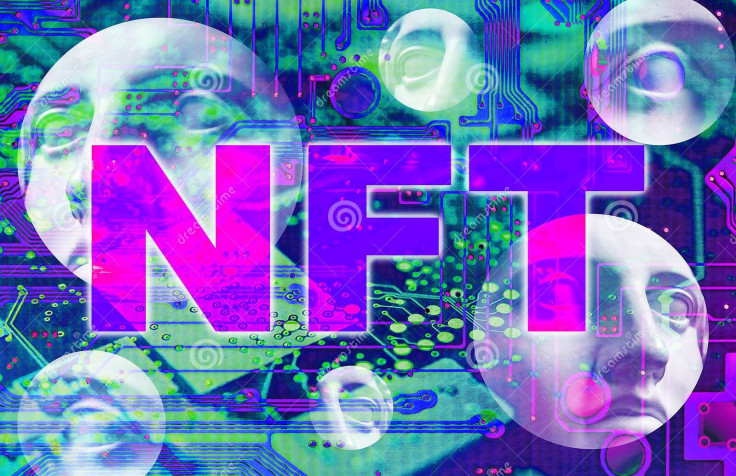 Non-Fungible Tokens, also known as NFTs, have been a significant talking point in the art world over the past few years, particularly in light of the fact that digital artwork can fetch prices in the millions of dollars. These digital assets are stored on a blockchain, which makes them unique and impossible to copy.
The market for NFTs is continuing to mature, which has led to an increase in the number of artists and creators who are beginning to use the technology to sell their work. As a result, investors now have access to a diverse selection of NFT sales and collections, each of which possesses its own set of distinguishing qualities and the potential for expansion.
By the end of 2022, following the disappointment of many investors, NFT will start a new life. Now, this market is ruled not by hype but by a highly artistic product, which investors with high qualifications in the art world are happy to choose. The first place is taken by collections that have artistic value and a profound idea and are often presented not only " in digital" but also as quite real objects - sculptures, photographs, paintings, and expositions of sovereign art.
Metamorphoses by Concept2048
Metamorphoses by Concept2048 is one of the latest examples of a successful combination of art and investment values. The collection is based on the artwork of Ekaterina Perekopskaya and Rostyslav Brenych, two talented artists who received recognition at the Personal Structures exhibition at the Venice Art Biennale 2022.
Metamorphoses consist of 2,048 unique photographs of objects created using a sustainable approach. Each depicts a so-called envoy who urges society to act now to save the planet. The duo is minting the collection on January 24, allowing those buying an NFT to capitalize on ownership of a unique piece of contemporary art and its positive humanitarian impact. Additionally, the artwork has a high investment potential as its value may grow due to the hype, technological novelty, and the idea behind it. The project has already been joined by over 100,000 followers, with the NFT price increased by 350% throughout presale rounds.
Moonland Metaverse
Built on Unreal 5, Moonland Metaverse doesn't just promise features; it received its first seed funding from a significant blockchain platform. This project aims to be a virtual hangout where users can interact with other gaming partners who bring their games to the platform. The developers recently showed off a prototype of their product, where users logged into a virtual sandbox spanning over 64 miles of the digital playground.
In this multi-chain gaming experience, users can purchase digital land, level up their NFT-based character with quests, battle in arenas, or partake in events hosted by other gaming community partners. In addition, Moonland aims to partner with other gaming platforms to import and export NFT-based elements from other games into Moonland.
Moonland's community will be able to test this virtual experience soon. Moonland will launch a first drop of NFTs, allowing its holders to try out their alpha.
KPRverse
KPR is a 10k PFP collection launched in November with former Riot Games artist Khoa Viet. The KPRverse is an open canvas that invites artists, brands, and creators to paint, create, and write new chapters of its story. This world is primarily explorable through its multiple award-winning websites.
KPR is a meta-game of art and stories, and its vision is to empower today's most talented artists and creators with tomorrow's technology. Their goal is to bridge art, stories, and technology to reimagine the future of Web3.
Today, creators face significant challenges onboarding to Web3. Community engagement and Web3 culture are hard to navigate. Tooling for art is nascent and unsophisticated. Smart Contracts, security auditing, and royalty protection are ever-changing. And AI and art automation have led to abuse and are flooding the attention economy.
KPR will solve all of these challenges for artists and creators, giving their work context within the rich, detailed world they have created and will help realize the promise of Web3 for those trying to navigate this turbulent space alone.
ALTAVA Group
ALTAVA Group is a luxury Metaverse platform that empowers leading brands to connect IRL and Web3. ALTAVA also operates an upcoming marketplace where the company aggregates tokenized assets, including the NFT collection they created for brands for users to trade and sell.
The platform utilizes the Ethereum blockchain to ensure that the ownership of these assets is transparent, secure, and tamper-proof. However, the company will be integrating an additional more energy-efficient chain soon.
The BAGC Collection is one of their NFT projects, a golf-themed derivative of BAYC (Bored Ape Yacht Club), licensed from Elite Apes, The Sandbox, and Animoca Brands. BAGC utilities include merch drops, golf country club, and IP ownership/management service.
Additionally, ALTAVA also operates Second Skin NFT Collection. Second Skin is a high-fidelity NFT collection that directly links to WOY, ALTAVA'sALTAVA's Metaverse, available on App Store and Play Store.
Scar Speed
Scar Speed is a cutting-edge, free-to-play racing game that combines skill-based combat with the excitement of high-speed car races. Players race against each other using special abilities called Power-Ups, which they can pick up during the race to gain a strategic advantage over their opponents. Imagine the intense action of Need for Speed combined with the fun and creativity of Mario Kart, and you'll get an idea of what Scar Speed is all about.
But Scar Speed is more than just a racing game. It's built on top of the latest blockchain technologies, allowing players to own their game earnings as NFTs. This means that players can buy, sell, and trade resources, creating a player-owned economy within the game.
The Fabricant
The Fabricant, a pioneer in the digital fashion industry, has unveiled Wholeland, a revolutionary new digital fashion experience. Since its founding as the world's first digital fashion house in 2018, The Fabricant has established a reputation for world-leading craftsmanship, and made headlines by selling the first-ever digital garment on blockchain for 54 ETH in 2019.
Wholeland is an immersive, visually-stunning journey of self-discovery that unfolds across 7 chapters. Each chapter features an array of digital couture, augmented reality (AR) wearables, opportunities for co-creation, virtual fashion shows, metaverse meet-ups, and airdrops.
Access to Wholeland is exclusive, and can only be gained by minting one of The Fabricant's AR facewear, XXories. This 7-piece collection of bold digital facewear serves as the key to unlock the full experience. Wholeland is an entirely new way to engage with and discover the world of digital fashion.
Wrapping Up
Before investing in any NFT sales or collections, conducting your research and performing the appropriate due diligence is essential. The value of NFTs can be affected by market conditions and individual performance, just like any other type of investment; therefore, it is always wise to invest only the amount of money you can afford to lose.
In general, non-traditional investments (NFTs) present an intriguing new chance for investors to get in on the ground floor of a rapidly expanding market. It will be essential to remain informed and to keep an eye out for new and exciting sales and collections that have the potential to be profitable long-term investments as the market and technology continue to undergo continuous evolution.
© Copyright IBTimes 2023. All rights reserved.