Nigeria Arrests President Buhari's All Progressives Congress Chieftain Amid Arms Procurement Scandal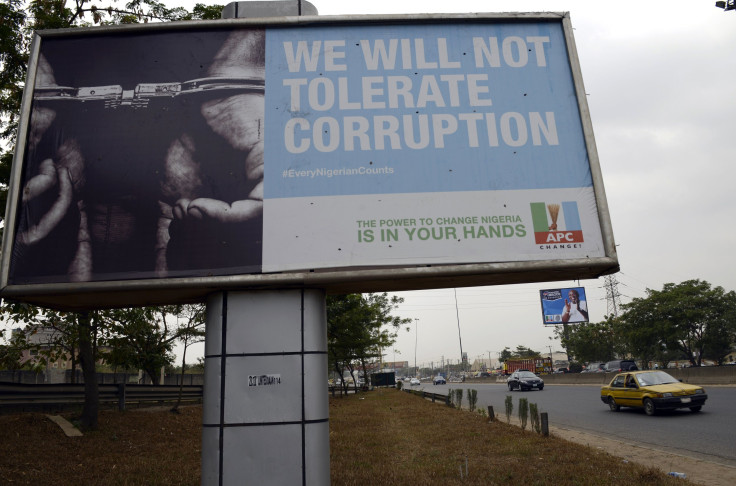 An associate of Nigerian President Muhammadu Buhari was arrested in a sting operation in Abuja after he failed to appear before the Economic and Financial Crimes Commission to clarify some receipts. Lawal Jafaru Isa is the first chieftain of the ruling All Progressives Congress to be taken into custody by the anti-corruption agency since it launched an investigation into the alleged diversion of $2 billion by former national security adviser Sambo Dasuki, local media reported.
Isa, a retired brigadier general and former military governor of northern Kaduna state, was asked last week to appear before the commission Wednesday to explain "questionable receipts," allegedly showing he received more than $500,000 from Dasuki's office. Isa's lawyer wrote a letter to the Economic and Financial Crimes Commission seeking to postpone the appearance due to the death of a relative. Officials arrived at his home in the capital late Wednesday and arrested him for questioning, the Premium Times reported.
Dasuki, a retired colonel, is facing trial for allegedly diverting billions of dollars in funds earmarked for weapons purchases in 2015 to fight the Boko Haram insurgency in Nigeria. The former national security adviser was rearrested Dec. 30 despite being granted bail by three courts. Dasuki, who served under Buhari's predecessor, Goodluck Jonathan, denies any wrongdoing.
Isa and Dasuki are apparently close friends. An unnamed source told the Daily Trust Dasuki gave Isa hundreds of thousands of dollars to buy a house for him in Kaduna state. The source said the transaction happened before the arms procurement scandal.
"You know Jafaru Isa and Dasuki have been together since their days at the Nigerian Defense Academy, Kaduna. So, when Dasuki wanted to buy a house in Kano, he approached Isa. Isa got a house for him and he was sending the money piecemeal to him through his account. The transaction was not possible because of the way Dasuki was sending the money," the anonymous source told the Nigerian newspaper Thursday. "It was while they were investigating the arms scam that they saw the transaction. But frankly speaking, it has no connection with it. It happened between 2013 and 2014."
With promises to fight graft and defeat Boko Haram, Buhari and his All Progressives Congress unseated Jonathan and the Peoples Democratic Party from majority rule in the March general elections. The Peoples Democratic Party, which previously held majority rule for 16 years, has lost popularity in part because of numerous allegations of corruption.
© Copyright IBTimes 2023. All rights reserved.