Nigeria Lands $1.1B In Low-Interest Loan From China, As China Seeks Closer Ties To Africa's Largest Oil Exporter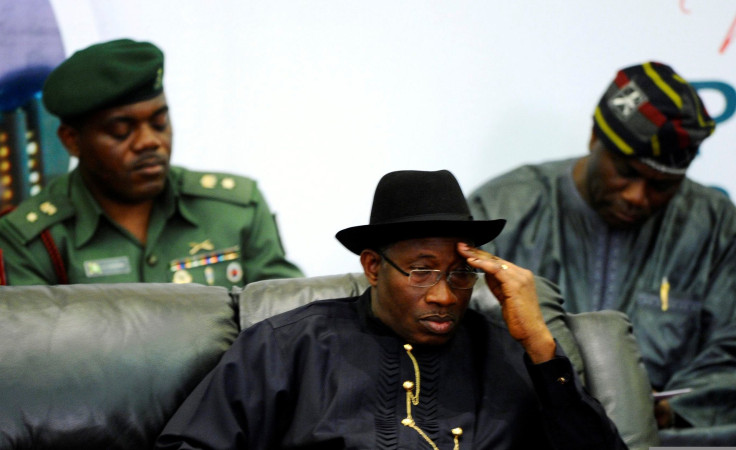 Nigerian President Goodluck Jonathan's trip to China this week has paid off with a $1.1 billion low-interest loan, a deal that marks continued strengthening ties between the resource-hungry Asian giant and Africa's second-largest economy and the continent's largest oil producer.
Chinese President Xi Jinping and the Nigerian leader, who is on a five-day official visit to China, on Wednesday in Beijing announced the deal that will provide the African nation with much-needed capital to invest in infrastructure development. Chinese companies are already building Nigerian roads in contracts worth $1.7 billion, according to the BBC.
In return, China will be importing more Nigerian oil, from 20,000 barrels per day to 200,000 by 2015, Agence France-Presse said. Oil accounts for about 80 percent of Nigeria's revenue.
"From less than $2 billion in 2000, trade between China and Nigeria reached nearly $18 billion just 10 years later," said a November 2011 report on China-Nigeria relations from the Organization for Economic Cooperation and Development. "[Nigeria's] attractions are clear: vast energy reserves and a large domestic market of 150 million inhabitants with growing disposable incomes."
South Africa is both China's largest investment target in Africa and the continent's largest economy, but Nigeria is a close second. The U.S. Energy Information Administration estimates that Nigeria has between 16 billion and 22 billion barrels of proven oil reserves.
During his trip to China, Jonathan will also inaugurate Nigeria's new embassy building in the Chinese capital.
© Copyright IBTimes 2023. All rights reserved.