Nigeria Lost $1B Per Month Under Goodluck Jonathan: Former Central Bank Governor Lamido Sanusi [VIDEO]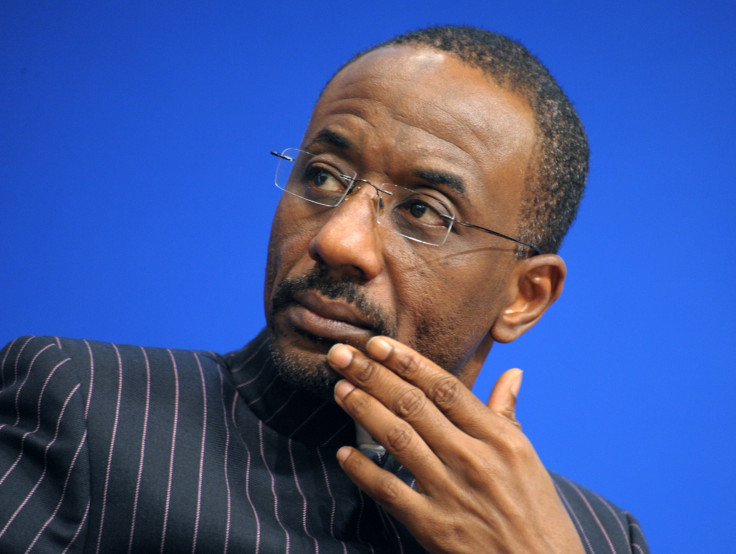 Nigeria's former central bank governor Lamido Sanusi said Africa's largest economy was losing about $1 billion per month under the previous administration of Goodluck Jonathan due to corruption. Sanusi, who was crowned the emir of Kano state last year, made the remark during a televised interview with PBS NewsHour, which was posted on the network's YouTube channel Wednesday.
"In Nigeria, there is no accountability at all and that is why I think Nigeria's corruption is worse than corruption in most parts of the world. It is the worst type of corruption, it's stealing," Sanusi told PBS. "Frankly, I think a billion dollars under Jonathan a month was about what we were losing."
The full interview can be watched below.
Sanusi lost his job as Central Bank of Nigeria governor in February 2014 after he accused the Nigerian National Petroleum Corporation of failing to remit $20 billion in oil money, according to Pulse Nigeria news site. The allegation, however, led then-President Jonathan to authorize an audit into the accounts of the state-run petroleum firm by PriceWaterhouseCooper. Jonathan ordered the report's release in April this year, after President-elect Muhammadu Buhari said he would look into the missing funds.
"Just over a year ago President Goodluck Jonathan suspended me from my position as governor of the Central Bank of Nigeria after I questioned an estimated $20 billion shortfall in oil revenues due to the treasury from the state oil company," wrote Sanusi, responding to the report in an op-ed published in the Financial Times in May. "As I said then, you can suspend a man, but you cannot suspend the truth. The publication last month of a PwC audit into the 'missing billions' brings us a step closer to it."
Jonathan's administration has been repeatedly accused of rampant graft and was perhaps one of the main reasons why the Nigerian president and his longtime ruling Peoples Democratic Party lost re-election in March to Buhari of the opposition All Progressives Congress. Since taking office in late May, Buhari has vowed to clean up corruption and hold accountable those responsible. The former military ruler even asked U.S. President Barack Obama to help trace and recover "mind boggling" amounts of stolen money. In the oil sector alone, $150 billion was believed to have been stolen, according to Bloomberg.
© Copyright IBTimes 2023. All rights reserved.