Nigerian GDP Jumps 89% As Economists Add In Telecoms, Nollywood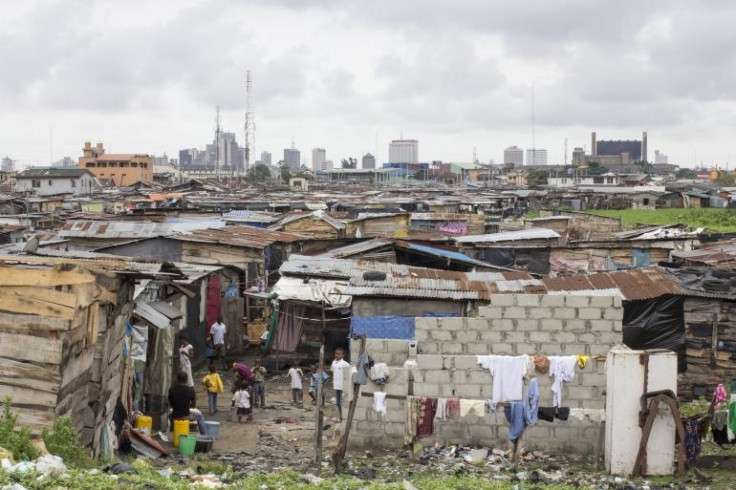 Nigeria is now the largest economy in Africa after economists adjusted the way they calculate GDP. Though the change is helpful to understand how the Nigerian economy is structured, it doesn't changed much on the ground. Poverty and corruption are still major problems for the country's 170 million citizens.
As of Sunday, Nigeria's gross domestic product for 2013 was revised up 89 percent to 80.3 trillion naira, or about $490 billion, according to a statement from Yemi Kale, head of the country's National Bureau of Statistics. This puts South Africa's 2013 GDP of $343 billion.
"Rebasing does not change what was already there; it's just about measuring better and more accurately," he told reporters. "It does not mean that within 24 hours something miraculous has happened and we are better or worse off," he added.
In recent months, Nigerian economists and statisticians have been doing extensive research and calculations to determine the best way to assess the country's GDP. They had to add 13 new industries, and change the weights of various sectors. Most countries go through this process every five years or so, but Nigeria hasn't done it since 1990, years before developments like a boom in telecoms and the Nollywood film industry. This means economists can better analyze the country's markets.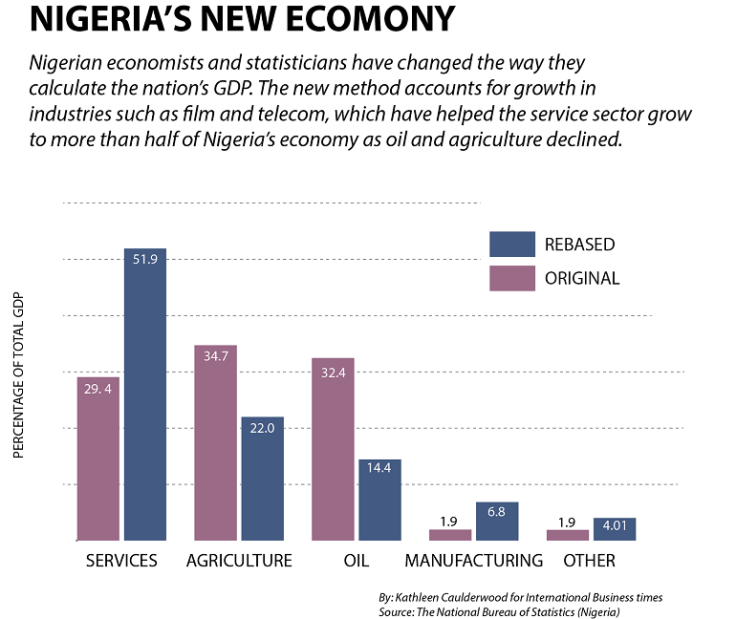 Under the previous system, the Nigerian oil sector was weighted at 32 percent of the GDP, but it now accounts for just 15 percent. Agriculture also fell from 24 percent to 22 percent.
"On the face of it, this is a very positive development, as it suggests that Nigeria is far less reliant on its struggling hydrocarbons sector than initially thought," wrote Shilan Shah, Africa Economist at Capital Economics, in a note this morning.
He wrote that it is an important development but won't change much for the average Nigerian.
"Of course, it is important to note that all of this is an accounting exercise, and it doesn't change anything on the ground for Nigeria," he wrote, adding, "There is still a clear need to tackle corruption and continue implementing structural reform."
The new data means that Nigeria's growth rate was 12.7 percent between 2012 and 2013, one of the fastest in the world. Though it has been growing by about 6 percent annually, many Nigerians still live on less than a dollar a day.
Despite being the largest economy on the continent, they're still only 26th worldwide, and place 121st in terms of income per capita, with $2,688 per citizen. In South Africa, this rate was hovering around $7,500 last year.
"Inequality has been rising," said Nigeria's Finance Minister, Ngozi Okonjo-Iweala, to reporters.
The most recent NBS poverty survey shows that 61 percent of Nigerians were living on less than a dollar a day in 2010, up from 54 percent six years earlier.
"We have to work on building a social safety net to take care of those at the bottom of the ladder," she said.
© Copyright IBTimes 2023. All rights reserved.