Nikkei Falls On Revival Of Euro Zone Concerns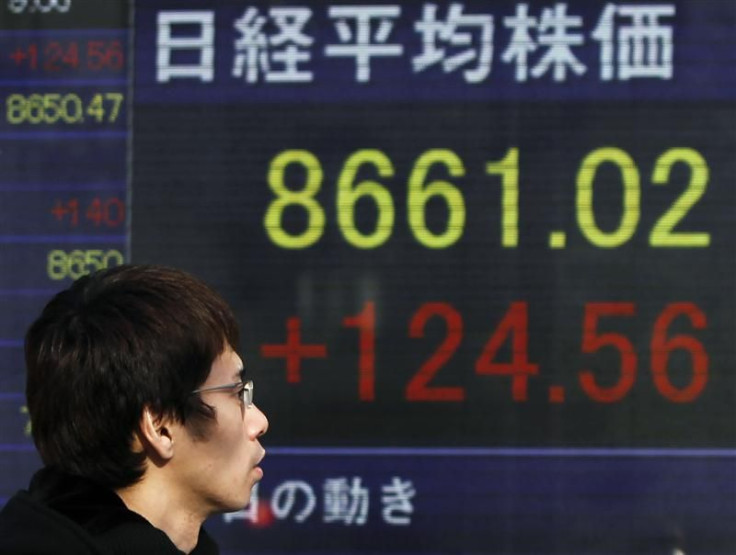 Japan's Nikkei 225 Stock Average fell Tuesday as optimism over the Greek election results subsided and concerns over the financial stability of Spain revived.
The Nikkei fell 0.26 percent or 22.42 points to 8,698.60 and the Topix index marginally rose 0.03 percent or 0.23 points to 739.04. Among major losers were Tokyo Steel Manufacturing Co Ltd (3.8 percent), JFE Holdings Inc (2.8 percent), Mitsubishi Steel Mfg Co Ltd (1.6 percent) and Osaka Steel Co Ltd (1.3 percent).
Market sentiments are negative as investors feel that the election is unlikely to mark the end of troubles for Greece and the euro zone. For a start, despite being pro-bailout, the New Democracy party will seek to renegotiate some crucial elements of the rescue deal. The existing bailout conditions allow fiscal tightening measures to be delayed in the event of a deeper-than-anticipated recession.
However, investors sense that Greece is unlikely to gain a lot of concessions. It may still struggle to meet its fiscal targets if the economy remains in recession longer than the expectations of the European Union, European Central Bank and the International Monitory Fund.
Market players understand that resolving Greece's future will not end the crisis in the region as a whole. The election results in Greece have veered the attention of investors back on to the country's larger troubled neighbors, Italy and Spain. Investor worries increased once again as ten-year government bond yields soared in Spain to well above 7 percent.
Policymakers will need to take much greater action, perhaps including significant steps towards full fiscal and banking union, to prevent a bigger, more damaging form of break-up, Ben May of Capital Economics said.
The looming debt crisis over the euro zone along with the recent indication that the U.S. economy is faltering has severely affected Japanese markets. Investors' focus will be on the U.S. Federal Open Market Committee (FOMC) policy decision to be taken Wednesday.
© Copyright IBTimes 2023. All rights reserved.