Nintendo Hints at Wii U Release Date (VIDEO)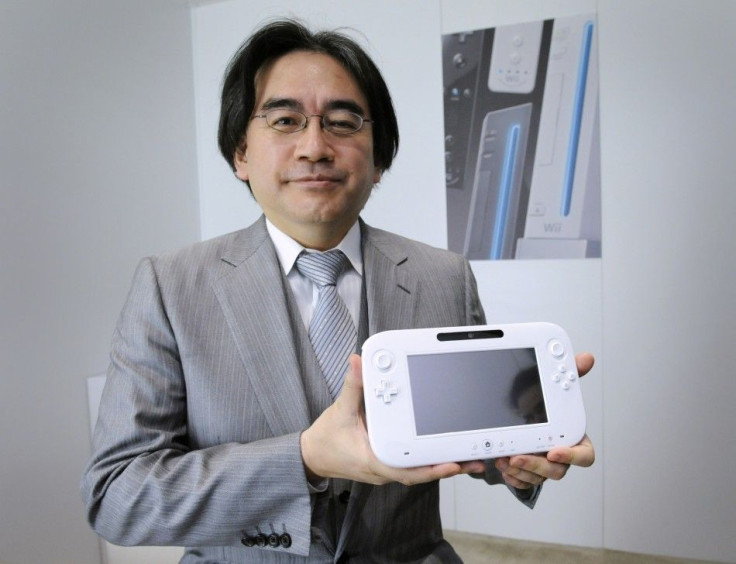 Though Nintendo reported some grim financial news during last week's quarterly presentation, there were a few tidbits about its next console, the Nintendo Wii U.
During the presentation Nintendo's global president Satoru Iwata said the company was planning to launch the new system during the next year.
We are also planning to launch the Wii U, which is the successor to the Wii, during the next fiscal year. We would like to show the final format of the Wii U at the E3 show next year, Iwata said.
So it seems like we'll see the Wii U in its final build by early June 2012, when E3 is held. Though the release date will be later in the year. If history is any indicator then Nintendo will probably release the console sometime during the holiday season in 2012, as it did with the Wii.
The Nintendo Wii launched Nov. 19, 2006. It garnered the highly coveted position of the must-have holiday toy, won by other products such as the Furby and Tickle Me Elmo. During the first two months the Wii sold more than 3 million units. In 2007 the Wii became the best-selling console of the year (behind only the Nintendo DS) and was constantly sold out until the end of 2008. The company has sold less than 90 million Wii's to date, compared to the 54 million PlayStation 3s sold worldwide, and the 56 million Xbox 360 sold so far.
However, Nintendo has seen some rough times since the release of the Wii. During its quarterly financial presentation the company reported net annual losses of $926 million. The losses have been attributed to weak software sales and a strong yen. Software sales have dropped to 36 million units in 2011 compared to 65 million sold in 2010.
Nintendo's recent portable offering, the 3DS, has also seen set backs as it struggles to find a foothold since its launch. The autostereoscopic device allows gamers to see games in 3D without the use of 3D glasses. The device has been hurt by a short battery life and complaints of it hurting the eyes of players. The handheld has only sold about 6 million units since its March release, and had to undergo a price cut from $250 to $170 in July to spur sales.
As we learned a bitter lesson with the launch of the Nintendo 3DS, we are trying to take every possible measure so that the Wii U will have a successful launch, Iwata said.
Check out the Wii U's launch video here:
© Copyright IBTimes 2023. All rights reserved.