Nintendo Wants More Than One Switch Console In Every Household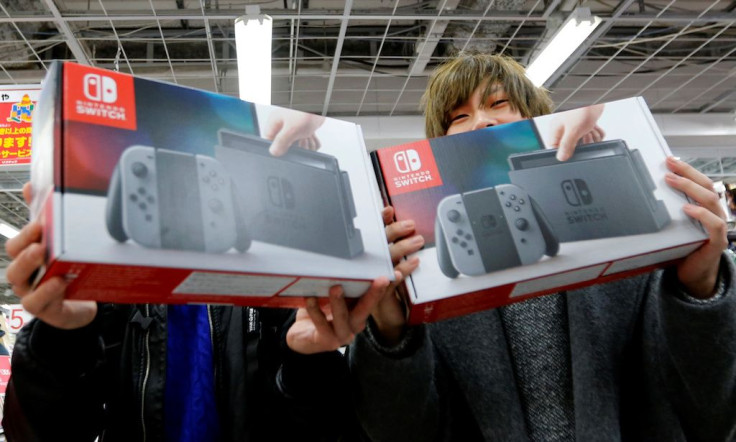 During a recent Q&A discussion with investors, Nintendo President Tatsumi Kimishima revealed that he believes that one Nintendo Switch console for each household isn't enough. Kimishima says that this is part of their vision to match the success of the Wii gaming machine.
"Considering that Nintendo Switch is a home console video game system that you can take with you on the go so you can play anytime, anywhere, with anyone, we think there will be households that feel as though one is not really enough," Kimishima said during the Q&A, according to Forbes. "This is another point that drives us to match the scale of Wii's popularity with Nintendo Switch."
Kimishima's statements follows after Nintendo revealed last week that it was able to sell 2.7 million Switch consoles worldwide between its March 3 launch and the end of the month. It sold 1.2 million units in the United States, 940,000 units in Europe and Australia and 600,000 units in Japan. Nintendo claims that the Switch had the fastest-selling console launch in U.S. history.
Kimishima also revealed during the Q&A discussion that Nintendo's goal is to sell 10 million units of the Switch by the end of its current fiscal year, which he says is the key to matching the popularity of the Wii.
"For us, being able to reach an installed base of more than 10 million units is fundamental to creating a strong business... [It] will give publishers and the rest of our business partners a sense that the future of Nintendo Switch is more promising," Kimishima said, as quoted by GameIndustry. "The truth is we want to raise the installed base of Nintendo Switch up to the same level as Wii."
The Nintendo Wii remains to be one of the company's most successful console, selling over 100 million units in the course of its life cycle. Nintendo was able to sell over 20.13 million units of the Wii worldwide between its first 12 months.
The Nintendo Switch is doing undoubtedly well and has been received most positively by fans and critics alike. The hybrid portable/home game console has also been sold out from major retailers on multiple occasions prompting Nintendo to increase production.
Nintendo stated it plans to produce 16 million Switch console from April 1, 2017 to March 31, 2018. The company may have already sold nearly 3 million units of the Switch, but that could have been bigger if Nintendo was able to keep up with the demand.
Switch units continue to sell out in hours from retailers that receive new units bolstering Nintendo's confidence that it can match the success of the Wii. The Switch also already has a strong, albeit few, lineup of games with "The Legend of Zelda: Breath of the Wild" and the recently released "Mario Kart 8 Deluxe" making the demand for the console seemingly grow, as pointed out by Game Rant.
Although Nintendo is ambitious and optimistic, analysts have been quite skeptical. It was predicted by analysts from DFC Intelligence back in January that Nintendo will only be able to sell five million units for 2017, and only 40 million units by 2020. If this turns out to be true, the Switch won't come close to the number of Wii units sold worldwide. However, the DFC analysts believe that those numbers could change depending on how well the console performs during the holiday season of 2017.
© Copyright IBTimes 2023. All rights reserved.
FOLLOW MORE IBT NEWS ON THE BELOW CHANNELS