No Guns For Genocide: UN Approves Arms Trade Treaty With US Support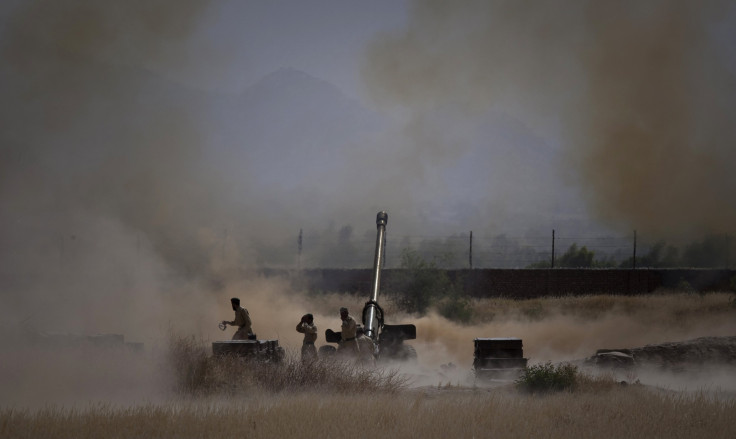 The United Nations General Assembly approved Tuesday a global arms trade treaty aimed at preventing weapons from reaching conflict zones and getting into the hands of governments and groups that commit war crimes, crimes against humanity or genocide.
The United States was among the 153 countries that voted in favor of the Arms Trade Treaty, while Iran, North Korea and Syria voted against it. There were 23 abstentions.
"It will help reduce the risk that international transfers of conventional arms will be used to carry out the world's worst crimes," said U.S. Secretary of State John Kerry in a statement after the vote. "At the same time, the treaty preserves the principle that the international conventional arms trade is, and will continue to be, a legitimate commercial activity that allows nations to acquire the arms they need for their own security."
"Conventional" means arms other than nuclear, chemical or biological weapons.
The treaty covers a wide range of weapons, including small arms, missiles, artillery, tanks, armored vehicles, combat aircraft, and prohibits their transfer into countries that fall under U.N. arms embargoes.
The treaty still must undergo review by several U.S. agencies before going to President Barack Obama for approval and still must be ratified by the Senate.
While the Obama administration and congressional Democrats have largely backed the ATT, Senate Republicans and at least two Democrats -- Sens. Joe Manchin of West Virginia and Max Baucus of Montana -- have opposed it, allying with the National Rifle Association over perceived threats to gun rights in the U.S.
"Given the apparent support of the Obama administration for the ATT, members of the U.S. Senate must continue to make clear that any treaty that violates our Second Amendment freedoms will be an absolute nonstarter for ratification," said Sen. Jerry Moran, R-Kan., the Washington Times reported.
Kerry maintained in his statement that the ATT applies only to international trade, adding that "nothing in this treaty could ever infringe on the rights of American citizens under our domestic law or the Constitution, including the Second Amendment."
© Copyright IBTimes 2023. All rights reserved.