China Will Not 'Permit War Or Chaos' On Korean Peninsula Amid Pyongyang's Increasing Nuclear Ambitions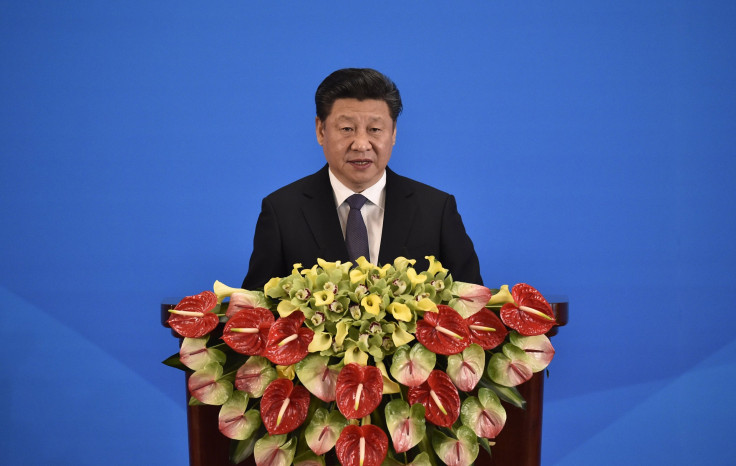 Chinese President Xi Jinping said Thursday that his country will not "permit" chaos and war on the Korean peninsula, amid increasing provocations and threats of nuclear attacks from the Kim Jong Un regime. Pyongyang is now expected to conduct a fifth nuclear test, before a congress of its ruling party in May, despite sanctions being slapped against it from the United Nations Security Council.
"As a close neighbor of the peninsula, we will absolutely not permit war or chaos on the peninsula. This situation would not benefit anyone," Xi said Thursday to a group of Asian foreign ministers, according to Reuters.
China has been North Korea's closest ally, but Pyongyang's latest nuclear advancements and ambitions have made China resentful, Reuters reported. Beijing also backed the harsh sanctions imposed against the Kim Jong Un regime by the U.N., while North Korea claimed that the nuclear advancements were just for self defense.
A report by Xinhua also cited Xi as reiterating China's complete adherence to the sanctions and its commitment to help denuclearize the Korean peninsula. The report added that Xi urged all the parties involved to maintain restraint, avoid provocation and find a solution to the nuclear issue through dialogue and negotiations.
Nearly 3,000 U.S. troops are stationed in South Korea, which has been conducting annual military exercises with Washington. Pyongyang has said the drills are a provocation and has threatened to wage a nuclear attack against both the countries.
On Thursday, Pyongyang said the sanctions were a major tool used by the U.S. administration to increase pressure against countries and added that the U.S. had come up with new means to increase tensions, Yonhap reported, citing North Korea's KCNA agency.
"Throughout history, the U.S. has regarded sanctions as a major means for pursuing its foreign policy and deliberately wielded this stick against countries and people disobedient to its definition of international law, thereby inflicting untold pain and misfortune upon them," a spokesperson for the North's Foreign Ministry said, according to Yonhap.
The relationship between South and North Korea has become pricklier after 13 North Koreans, working in China, defected to South Korea earlier this month, with Pyongyang claiming they were abducted by Seoul. North Korea has called for the workers to be returned immediately.
Pyongyang released a video Thursday showing the parents of one of the North Korean workers blaming Seoul for abducting their daughter, Yonhap reported. The footage was released by North Korea's main propaganda outlet Uriminzokkiri TV, where the parents condemned the abduction of their daughter and called for her to be repatriated.
"When we heard our daughter had been kidnapped by South Korea, we could not let go of our deep grief," the parents were seen saying in the footage, according to Yonhap, adding: "We believe that your repatriation will be made." The parents were also seen condemning South Korean President Park Geun-hye.
By the end of March, over 29,000 North Koreans had defected to South Korea, including the 1,280 people who entered the South last year.
© Copyright IBTimes 2023. All rights reserved.
FOLLOW MORE IBT NEWS ON THE BELOW CHANNELS