North Korea To Hold Local Elections In July, First Under Kim Jong Un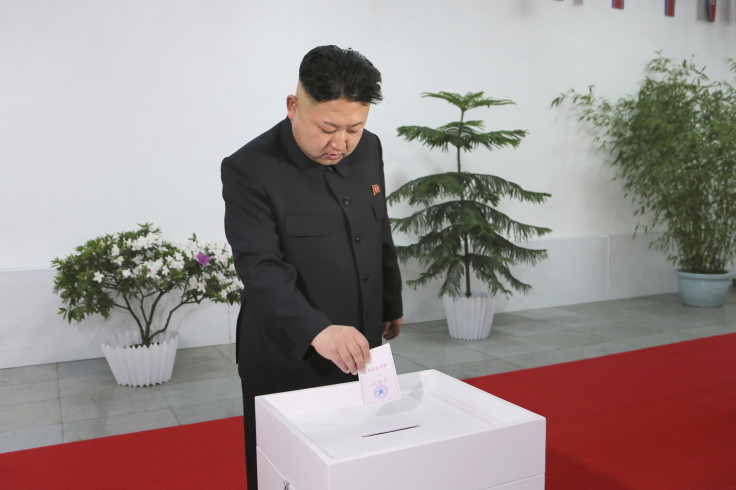 North Korea announced on Tuesday that it plans to hold local elections in July, the first time since leader Kim Jong Un came to power in 2011. The elections will be held for deputy positions at provincial, city and county assembly levels, state-owned Korean Central News Agency, cited by Yonhap, reported.
The North's local elections are held every four years, with the number of seats being determined by each district's population. North Korea's legislature, while nominally democratically elected, has long been criticized for its electoral process, where people eligible to vote for their district's deputy are represented by only one candidate, who is nominated by the ruling party. The Democratic Front for the Reunification of the Fatherland coalition, which selects the candidate, is headed by the Workers' Party of Korea.
The results of the elections are also believed to be a rubber-stamp for the Kim dynasty's regime. When the country held its first parliamentary elections under Kim's leadership last March, official voting figures showed a voter turnout of nearly 100 percent.
North Korean defectors claim that the vote acts as an informal census, with local neighborhood committees being formed to monitor the voter turnout. Abstaining from the vote or failing to appear can reportedly be considered treason.
Kim, who was still the heir to the nation during its last local elections, ran in the 2014 parliamentary elections representing the dynasty's home district, Mount Paektu, the Korean Peninsula's highest peak.
Kim has reportedly used the elections as an opportunity to reshape the country's parliament, leading a series of brutal purges against senior officials in the administration.
© Copyright IBTimes 2023. All rights reserved.