Now, A Cancer Drug That Helps Identify Dormant HIV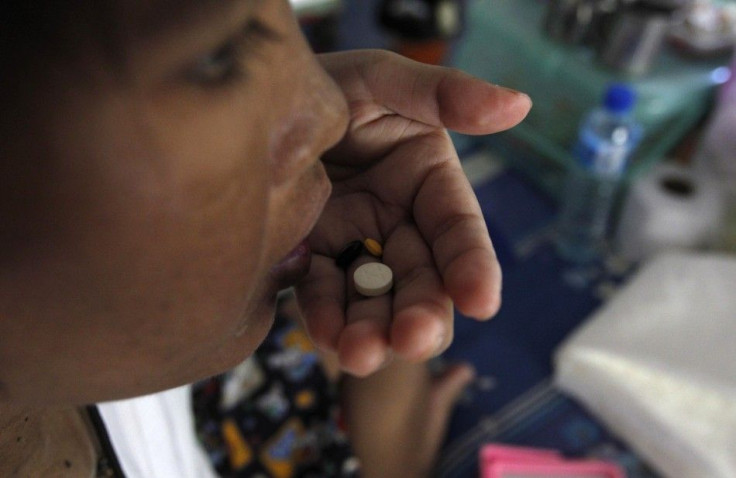 Researchers from the University of North Carolina at Chapel Hill in collaboration with scientists from the Harvard School of Public Health, National Cancer Institute, Merck and the University of California have identified a drug employed in treating certain types of lymphoma that help dislodge a hidden virus in patients receiving treatment for HIV, Bloomberg has reported.
The findings were reported in the journal Nature, which stated that a single dose of Zolina reactivated hidden cells in eight infected patients, a first step toward finding and eliminating virus traces from the body. The drug is marketed by Merck & Co. (MRK).
"If we ever have a cure for AIDS, a big part of it will be this type of strategy," Steven Deeks, a professor of medicine at the University of California, San Francisco, told Bloomberg. "It's all about getting the virus out of the hiding place and coming up with a way to kill it."
While analyzing reasons for the re-emergence of HIV infection after patients stop taking their medication, existence of persistent reservoirs of dormant HIV in the immune system that are not attacked by anti-AIDS drugs was found to be the main culprit. Disruption and clearance of these reservoirs was critical to finding a cure for AIDS, the Bloomberg report noted.
The findings provided hope as researchers at the International AIDS Conference being held in Washington this week expressed optimism that a cure for the disease was on the horizon.
Research toward a cure "is still in the very primitive early basic science stages," Anthony Faucy, Director, National Institute of Allergy and Infectious Diseases, told Bloomberg.
He said that it was important to pursue studies aggressively and the Bethesda Maryland-based NIH spent $122 million on HIV eradication research in 2010 and 2011.
© Copyright IBTimes 2023. All rights reserved.
FOLLOW MORE IBT NEWS ON THE BELOW CHANNELS