Now, Google is most preferred employer in India's B-schools; Facebook named best workplace in US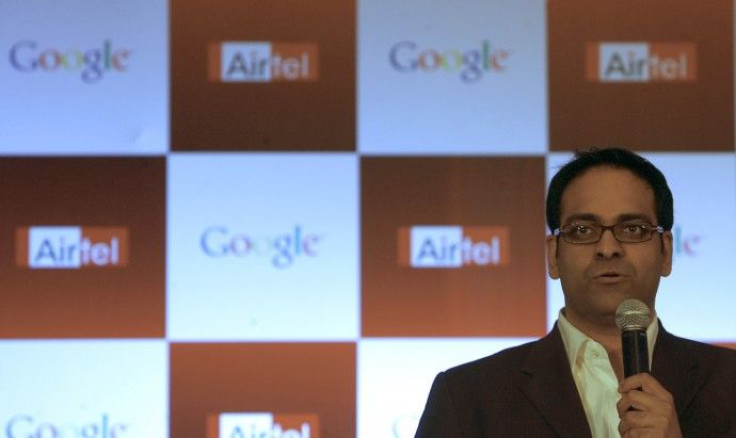 Internet search engine Google Inc raced ahead of consulting firm McKinsey as India's most preferred employer in business schools in 2010, according to a study by the Nielsen Company.
The survey, which was done during the peak of the placement season between October and November when a number of companies descend on campuses scouting for talent nationwide, polled 860 students graduating in 2011 from 30 premier B-schools.
The Internet search company was ranked second as the most preferred employer in the 2009 survey just behind McKinsey, which had topped the charts last year. McKinsey has slipped to the fifth position this year even as two other consulting firms BCG and Bain & Company made it to the top ten this year.
TAS, the talent incubator of the Tata group, has raced to the second spot this year from number eight in 2009. It was a close race between fast moving consumer goods giants Hindustan Unilever and P&G for the third and fourth spots, respectively. Goldman Sachs , Accenture and Aditya Birla Group were the other companies in the top ten.
"We have worked hard to ensure that people enjoy what they do when working for us. We have a collaborative culture and are purpose-driven," Shailesh Rao, managing director of Google India was quoted as saying to The Economic Times.
He said Google India encourages innovation by allowing people to spend 20 percent of their time in projects of their interest. It also gives patent bonuses and high flexibility to help employees strike the right work-life balance.
"Google is being seen as a company that allows youngsters to come up with new ideas, where they are free to experiment," N R Bhusnurmath, dean, placement, MDI Gurgaon was quoted as saying in the report.
Final year management students come up with an image ranking of the top 20 recruiters as part of the annual Nielsen Campus Track B-School Survey. Each employer is assigned a score on Nielsen's Campus Recruiters Index and the study also identifies sectors that students believe offers the best career options.
This year, the study found that students are more comfortable seeking jobs in more stable sectors such as consumer goods since 2009, unlike in the pre-recession period when investment banking was among the first options.
Management consulting sector followed the most popular fast moving consumer goods sector, which is now growing at 15 percent to 17 percent annually in both urban and rural markets. Hindustan Unilever Ltd, Procter & Gamble, Cadbury, Pepsi get a significant portion of their sales and profits from emerging markets like India.
"There is still a 'flight to stability' with sectors and employers that are seen to offer greater resilience during downturns gaining greater preference. With fast moving consumer goods sector retaining its top spot, some sectors such as investment banking that were adversely affected by a risk-averse recessionary mindset, are on the path to recovery while others like foreign banks or foreign institutional investors (FIIs) and equity research are yet to regain their pre-slowdown allure," said Arti Verma, associate director, The Nielsen Company.
Facebook named best workplace in US
Meanwhile, social networking site Facebook has been rated as the best large US company, according to a survey by Glassdoor, an online career website published last week.
Facebook was placed ahead of Southwest Airlines and management consultants firm Bain & Company on a list compiled by Glassdoor, an online site where users publish feedback on employers.
"Employees seemed most unhappy when there is poor communication in a company, while the most highly rated companies have "a very solid and distinct company culture," said Robert Bohman, chief executive of Glassdoor.
Glassdoor asked its users to rate their workplaces on such factors as pay and boss competency.
General Mills and public relations firm Edelman were ranked fourth and fifth respectively.
Boston Consulting, software company SAS Institute, Slalom Consulting, online retailer Overstock.com and Susquehanna International Group, private equity investors were the others who figured in the top ten.
Glassdoor compiled the survey based on some 150,000 employee reviews submitted during 2010 on companies with more than 500 employees.
© Copyright IBTimes 2023. All rights reserved.