NPR Producer Slammed For "Hinduphobia" Tweet, Forced To Resign
National Public Radio (NPR) producer Furkan Khan came under a lot of criticism on Twitter after she made a remark saying that giving up Hinduism could solve all the problems of Hindus.
"If Indians give up Hinduism, they will also be solving most of their problems what with all the piss drinking and dung worshipping," she tweeted.
Khan was called out on Twitter and criticized for her "bigotry" and "Hinduphobia". NPR too distanced itself from the controversy as they termed her statement as "unacceptable" and said it did not reflect their views.
"[NPR] regrets the unacceptable tweet by New Delhi producer Furkan Khan. This comment does not reflect the views of NPR journalists and is a violation of our ethical standards. She has publicly apologized for her tweet and has resigned from NPR," a statement released by the radio said.
Khan later deleted her tweet and apologized for hurting the sentiments of people.
"I wholeheartedly apologize for my tweet earlier. It was ill considered & unacceptable. I deleted it. I didn't mean to disparage Hinduism or hurt anyone's feelings. It doesn't reflect my beliefs and principles. Please accept my sincere regret. I'll be off Twitter for a while."
She also resigned from NPR, as people called out NPR to fire the New Delhi producer.
Indian Prime Minister Narendra Modi has spoken on the issue of Hinduphobia on various occasions. "It is this country's misfortune that when some people hear the words 'Om' and 'Cow', they get triggered. They think the country has gone back to the 16th century," OpIndia quoted PM Modi as saying.
This is not the first time Khan has been involved in a Twitter controversy. Earlier she had said that the situation regarding Kashmiri Pandits was a "normal conflict collateral damage."
This comes at a time when the government has refuted reports from international media including BBC, Washington Post, and Reuters, claiming they were showing India in a negative light.
NPR news analyst Juan Williams too had his contract terminated after he made racist remarks against Muslims on Fox News.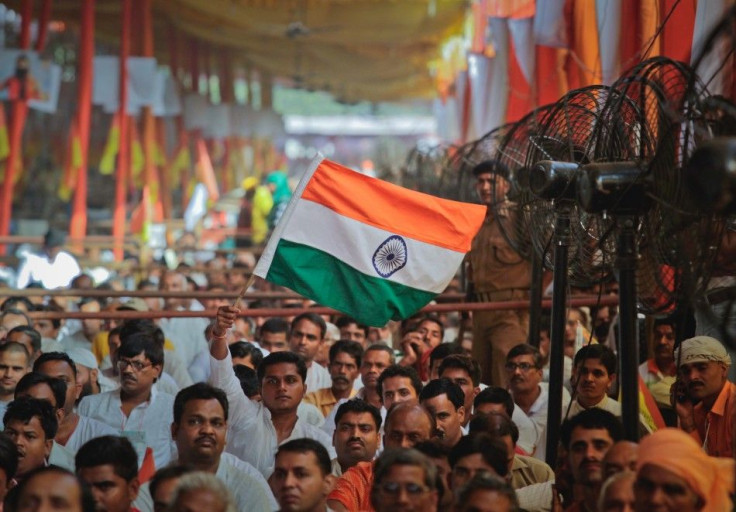 © Copyright IBTimes 2023. All rights reserved.