Number Of Nigerians Displaced By Boko Haram Increases To 2.1 Million, International Organization For Migration Says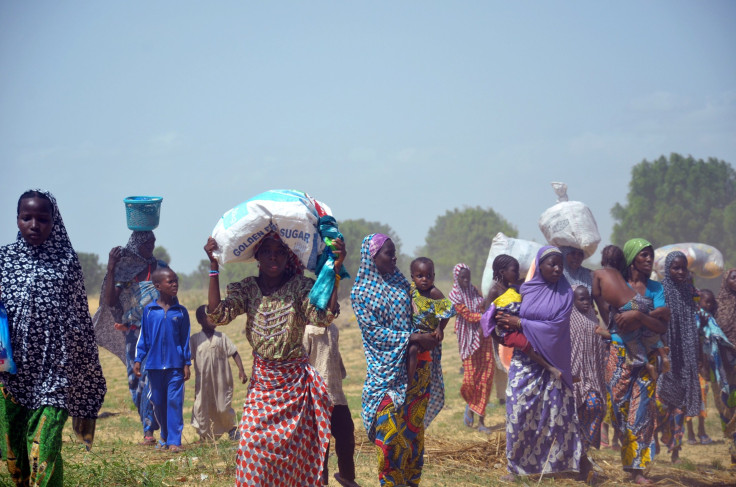 The number of people in northern Nigeria displaced by Boko Haram's six-year insurgency rocketed to more than 2.1 million -- or 300,000 households -- the International Organization for Migration said Friday. The Geneva-based inter-governmental organization revised its previous estimate of 1.3 million in June and attributed the surge in displaced populations to intensified attacks by the militant group.
"The recent spike in attacks by insurgents triggered the surge," the International Organization for Migrations said Friday in a press release.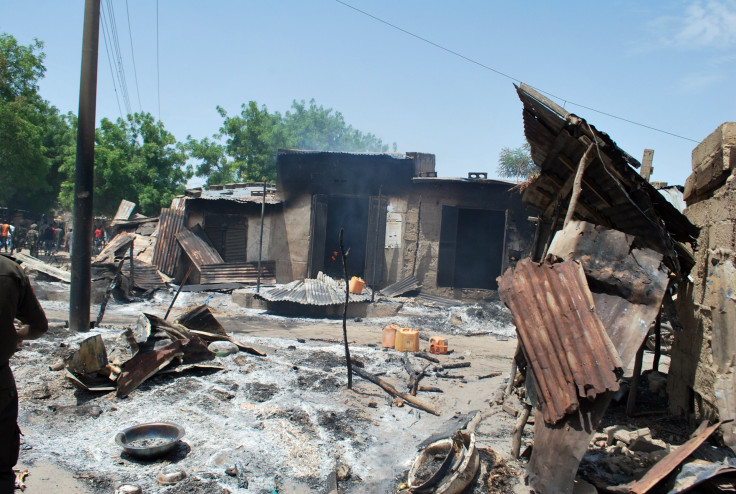 Boko Haram has stepped up attacks in recent months in northern Nigeria and across the border into neighboring countries, such as Cameroon, Chad and Niger. More than 1,000 people have been killed in attacks by the insurgents since May 29, when Nigerian President Muhammadu Buhari took office and vowed to stamp out the Islamist extremist group, according to AFP news agency.
The militants killed about 30 people and wounded 145 others in raids in northern Cameroon early Thursday. Boko Haram members "came in from across the hills in Nigeria," where the group is based, and attacked a busy market in the town of Kerawa and also an infirmary near a Cameroonian military camp, Col. Didier Badjeck, a spokesman for Cameroon's military, told CNN.
Since coming into power, Buhari has reorganized Nigeria's military top brass in an effort to revive the government's campaign against Boko Haram. The Nigerian leader has also met with his counterparts in Chad, Niger and, most recently, Cameroon, which are contributing to a regional fight against the insurgents. The Nigerian army has also destroyed terror camps, taken artillery, freed captives and reclaimed territory from Boko Haram in recent months. The Nigerian army said Tuesday its soldiers have recaptured Gamboru Ngala, a key town on the border with neighboring Cameroon, from Boko Haram, AFP reported.
An 8,700-strong multinational joint task force, which draws troops from Benin, Cameroon, Chad, Niger and Nigeria, is expected to be deployed into battle soon, though no date was specified for tactical reasons.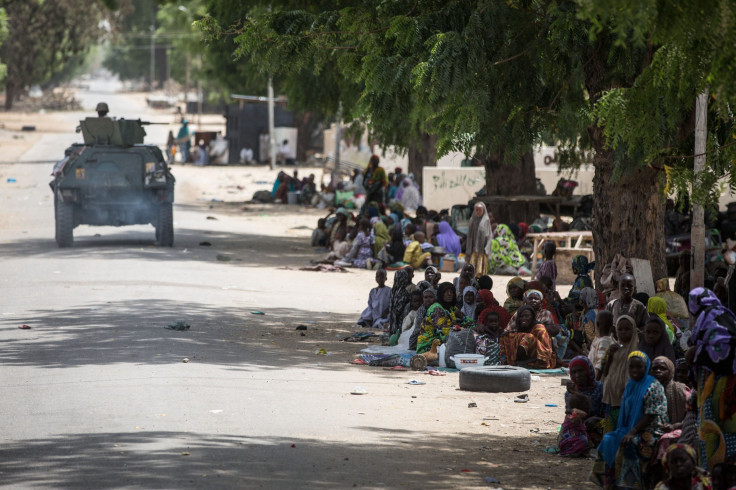 With Boko Haram ramping up attacks and the rising number of refugees, Nigeria now more than ever is facing an internally displaced person crisis. Most people who were forced to flee their homes in Nigeria do not receive government assistance and will remain internally displaced for 10 years or more. Nigeria's federal government, which reportedly owes $60 billion in debt, can only fund displacement camps for so long, while state government are incapable of responding to the needs of scores of refugees, experts told International Business Times.
"Once you're displaced, it's really unlikely that you'll be able to return," Hilary Matfess, a researcher with Nigerian Social Violence Project who has visited camps in Abuja, said in a telephone interview in May. "It was just astounding to me that people had no plans to return home. They didn't want to remain in these camps, but they thought as if they had no choice. They felt as if they didn't have a future."
© Copyright IBTimes 2023. All rights reserved.
FOLLOW MORE IBT NEWS ON THE BELOW CHANNELS