Nusra Front Withdraws From ISIS Frontier, Citing Turkish Offensive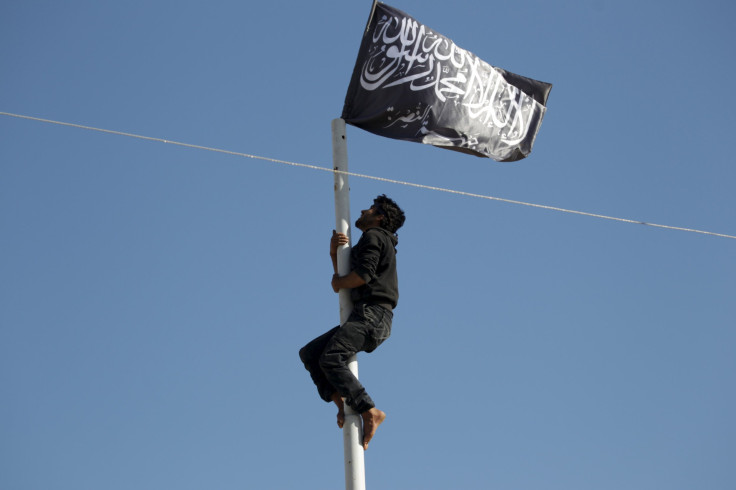 The Nusra Front announced Monday that it would withdraw from its frontline positions against the competing Islamic State group in northern Syria. The al Qaeda affiliate in Syria, which is one of several rebel groups battling Syrian government forces, is reportedly unhappy about a plan devised by the United States and Turkey to drive ISIS out.
In a statement Monday, the Nusra Front said that the plan was primarily aimed toward protecting "Turkish national security" and was at odds with the fight to overthrow Syrian President Bashar Assad, which the Nusra Front and other rebel groups, including ISIS, espouse, the New York Times reported.
Syrian activists in the area reportedly said that they had seen Nusra militants withdrawing from the front in recent days, and added that other rebel groups had occupied the abandoned positions to hold the line against ISIS. However, these claims were refuted by U.S. defense officials who said that Washington had seen no movements to indicate that Nusra was pulling back from the frontline.
Nusra's announcement comes after a drastic increase in military cooperation between Turkey and the U.S. that began with Turkey launching airstrikes against ISIS emplacements, as well as providing support such as the use of an air base for American planes. Officials from Washington and Ankara have agreed on a plan to create a "buffer zone" along Turkey's 60-mile border with Syria to protect anti-government rebels even as the two countries deploy airstrikes to push back ISIS' advance in the region.
To be sure, America's new plan to support moderate rebels in the country's north in its campaign against ISIS would allow airstrikes to target not only ISIS, but any other group that is hostile to U.S.-backed rebels, including regime forces and the Nusra Front. The program, announced by President Barack Obama in May, calls for the U.S. to train and equip over 5,000 fighters a year to fight ISIS, but has faced numerous setbacks including poor retention rates and concerns over the reliability of fighters.
The Nusra Front has also captured at least 13 fighters from U.S.-backed rebel groups and is holding them captive in the country's northwest but the group's statement on Monday made no mention of the captive rebels. Meanwhile, earlier reports from Haaretz suggested that the Nusra Front may be preparing to part ways with al Qaeda.
© Copyright IBTimes 2023. All rights reserved.