Nvidia GeForce RTX 3080 Ti, RTX 3070 Ti Specs, Release Date Leaked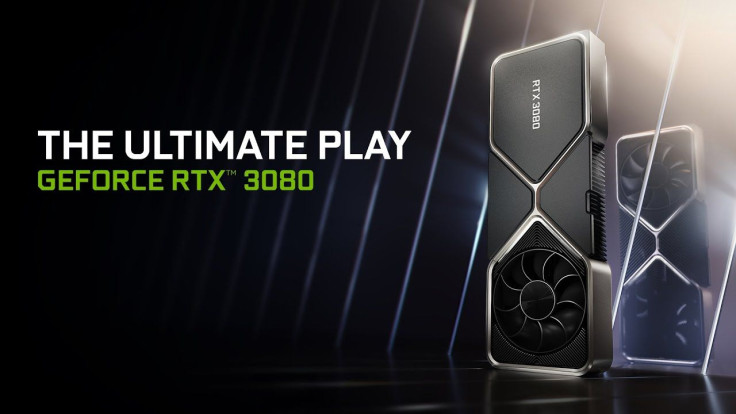 KEY POINTS
Nvidia is reportedly planning to release two new GPUs in the first half of 2021
These are the Nvidia GeForce RTX 3080 Ti and the RTX 3070 Ti
These GPUs are Nvidia's weapons against AMD
More details about the upcoming Nvidia GeForce RTX 3080 Ti and RTX 3070 Ti GPUs have surfaced online over the past months. This time, recent leaks seemed to have revealed its specs and release window.
GeForce RTX 3080 Ti, RTX 3070 Ti Leaked Specs
According to a recent report from Videocardz, the Nvidia GeForce RTX 3080 Ti would arrive in April while the GeForce RTX 3070 Ti would follow in May. Both Ampere GeForce RTX 30 GPUs are apparently for the higher-tier gaming segment. The report also reveals the specs of each graphics card.
Based on the leak, the Nvidia GeForce RTX 3080 Ti with 12 GB GDDR6X memory is the Founder's Edition graphics card. It is expected to house the GA102-225-KD-A1 graphics core and the PG132-SKU18 PCB design. This is a new configuration and totally different from previous leaks but apparently, does not affect its CUDA core count of 10,240.
The Nvidia GeForce RTX 3080 Ti would reportedly feature the same memory speed as the RTX 3080, which is 19 Gbps. With the 12 GB GDDR6X memory, the upcoming GPU would reportedly use a 384-bit bus interface, equivalent to 912 GB/s total bandwidth, claimed Wccftech. In terms of its TGP, it would be set at 320 Watts.
Meanwhile, the Nvidia GeForce RTX 3070 Ti is rumored to feature the GA104-400-A1 GPU. Apparently, the incoming GPU would use the PG141-SKU10 board and would deliver 6144 CUDA cores or 48 SMs. This is around 4% more than the CUDA cores of the RTX 3070 and 30% lower than that of the RTX 3080.
In terms of memory, the GeForce RTX 3070 Ti would reportedly have an 8 GB GDDR6X memory. It would also retain a 256-bit bus interface and pin speeds rated at 19 Gbps, similar to the RTX 3080 Ti and RTX 3080.
Release Date And Prices
As mentioned above, the higher-tier Nvidia GeForce RTX 3080 Ti would release mid-April. According to reports, it would be available at an MSRP of around $999. The GeForce RTX 3070 Ti, on the other hand, is anticipated to arrive in the later part of May. The upcoming GPU would reportedly sell at an MSRP of about $599.
© Copyright IBTimes 2023. All rights reserved.