NYC Bans Sale Of Cigarettes To People Under 21 Years Of Age; Law To Take Effect In 6 Months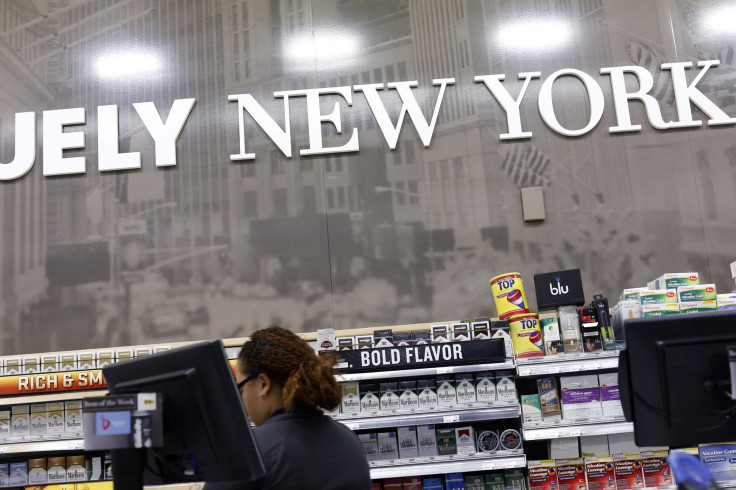 New York City raised the legal age limit for buying tobacco products, including cigarettes, cigars, cigarillos and electronic cigarettes to 21 from an earlier threshold of 18, becoming the first major American city to adopt the most stringent restrictions on tobacco use.
The New York City Council approved the bill on Wednesday to raise the age limit with a voting margin of 35 to 10, New York Times reported. Mayor Michael Bloomberg said he would soon sign the bill into law and the new limit will come to force six months from the date of signing, the report added.
"This is literally legislation that will save lives," Christine Quinn, the Council speaker, said after the vote, the Times reported.
The bill had sparked disapproval among a section of the public, who argued that people under 21 are allowed to drive, vote and join the military, and therefore they should be considered old enough to buy cigarettes.
The legal age for smoking is 18 years across most of the U.S. although 19 has been adopted as the limit in some states.
However, the Council scrapped one of the provisions in the bill that would have forced retailers to stop publicly displaying tobacco products. The decision was sparked by concerns that retailers could appeal against the provision, risking an overturn of the entire legislation, the Times report said.
A ban on smoking in public places in New York City, including parks, public beaches and pedestrian plazas like Times Square, had taken effect in May after the Council adopted legislation in February.
© Copyright IBTimes 2023. All rights reserved.