Obama Proposes 'Insourcing' Jobs Back to U.S.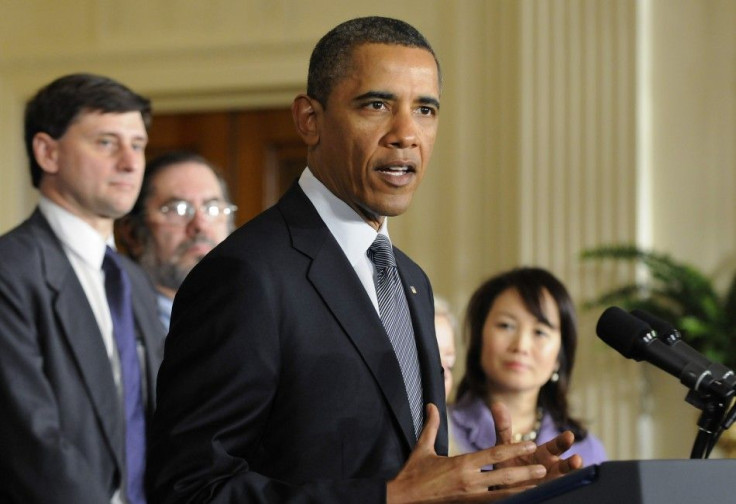 President Barack Obama plans to introduce a series of incentives to bring outsourced jobs back to America and increase domestic investment.
The administration will propose tax incentives that reward companies bringing jobs back to the United States and eliminate breaks that would encourage companies to outsource their workforce.
Today I am meeting with companies choosing to invest in the one country with the most productive workers, best universities, and most creative and innovative entrepreneurs in the world: the United States of America, Obama said in a statement Wednesday. I'm calling on those businesses that haven't brought jobs back to take this opportunity to get the American people back to work. That's how we'll rebuild an economy where hard work pays off and responsibility is rewarded - and a nation where those values live on.
Obama's announcement came during Insourcing American Jobs, a forum held in the White House with executives from more than a dozen companies that have chosen to invest in the U.S. instead of abroad, including Ford, DuPont, Siemens and Intel.
The tax plans will be included in the administration's 2013 budget plan, due in Congress in the first week of February. It will call for $12 million extra for SelectUSA, a federal program designed to increase domestic investment. The infusion of cash would expand the program -- ironically boosting its number of employees to 35.
The proposal hopes to piggyback upon what the White House is characterizing as a growing trend of reinvestment in the United States. It points to a study which points to a 334,000 increase in manufacturing jobs and 5.7 percent boost in productivity over the last two years. The Labor Department says the U.S. economy has created at least 100,000 jobs in each of the last six months.
Automaker Ford has promised to contribute, with plans to add 12,000 U.S. jobs by 2015 in addition to recouping production that once took place overseas.
The chances of a piecemeal approach to tax reform seem slim, though congressional Democrats seem to support the president's proposal. History indicates legislators favor broad, sweeping reform in the tax code instead.
© Copyright IBTimes 2023. All rights reserved.
FOLLOW MORE IBT NEWS ON THE BELOW CHANNELS