Obama To Roll Out New Carbon Emission Rules Next Week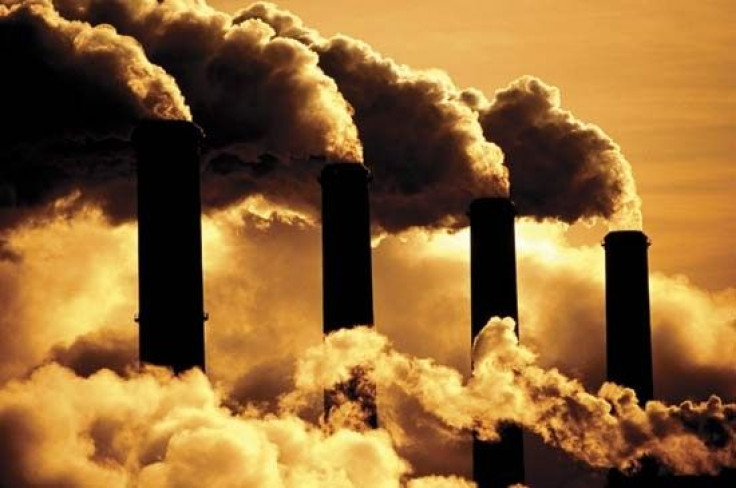 The Obama administration is expected to unveil new regulations next week designed to cut carbon emissions and encourage alternative energy adoption.
Power companies will be closely watching the proposal to see how much states will be required to cut carbon emissions and over what time period, The Wall Street Journal reported on Monday.
Europeans and Chinese will also be monitoring the decision to evaluate the U.S. commitment to do something about global warming, according to The New York Times.
The president has tried for some time without success to get environmental policy changed in Congress. As a result, he's using authority from the Clean Air Act, a 1970 law, to order the new rules into effect.
Qi Ye, director of the Climate Policy Center at Tsinghua University in China, told The Times, "I am closely watching this. This standard is the real test of how serious the Obama climate action plan really is. If the standard is really stringent, that will make a difference in the domestic debate in China."
Earlier this month, the U.S. government's National Climate Assessment showed which industries are vulnerable to climate change and which stand to benefit.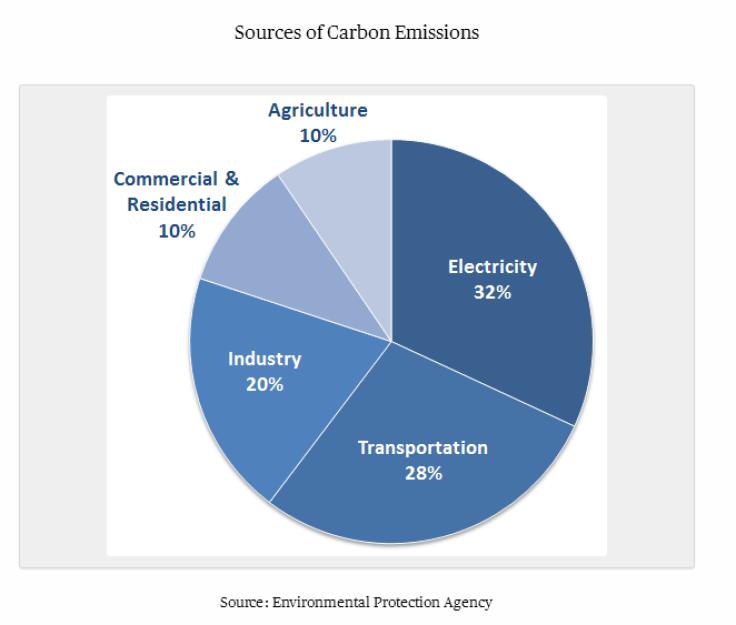 The energy sector faces the most significant disruption but perhaps the largest opportunities for growth in renewable energy sources. Other likely winners? Drought- and salinity-resistant crops, technologies that enhance water-use efficiency, weather-related insurance products, enhanced land-management techniques, and storm-resistant building materials.
"Companies are having real costs from climate change," Eileen Claussen, president of the nonprofit Center for Climate and Energy Solutions in Arlington, Virginia, said earlier this month. "They know it. They're starting to do things to deal with this, but it's slow and most are still not doing all that needs to be done."
Philip Wallach, a fellow at the Brookings Institution, a Washington think tank, said, "Companies like Exxon want to be able to adapt to the political climate that results from climate change.
"They've been doing a lot of planning, in the event that the political system puts a price on carbon, so that they'll be able to adapt."
Robert Stavins, director of Harvard's environmental economics program and professor of business and government, said that fossil fuel companies are diversifying.
In anticipation of climate change, companies like General Electric are trying to improve their overall energy efficiency to keep their bills as low as possible.
Over the past five years, wind power generation has increased more than 30 percent in the U.S, according to the American Wind Energy Association. And, solar power accounted for nearly 30 percent of electricity generation capacity added last year, the largest such gain on record, according to the Solar Energy Industries Association.
Renewable energy sources like wind and solar power are subsidized with federal funds, but green technology will ultimately have to stand on its own and compete with fossil fuels, experts said.
Tim Young, President and CEO of HyperSolar Inc., in Santa Barbara, California, believes green technology will succeed in being a viable alternative to fossil fuels -- without government subsidies.
Forbes magazine recently ran a piece on a report by Sanford C. Bernstein senior research analyst Hugh Wynne, highlighting data showing several issues to watch next week. Among some insights,
– Electric power generation accounts for about a third of man-made greenhouse gas emissions in the United States.
– Within the electricity generation, coal-fired power plants account for almost 80% of carbon dioxide emissions.
– Thus, coal-fired plants emit about 25% of all greenhouse gas emissions.
– Coal-fired plants emit about 1 metric ton of carbon dioxide per MWh.
– Advanced natural gas turbines emit just .4 metric tons per MWh.
– Natural gas turbines are currently being operated at 45% of capacity. For most plants, this could be doubled.
– Were gas turbines ramped up to 90% capacity, they could offset enough coal-fired generation to reduce carbon dioxide emissions by 550 million metric tons per year.
– That would represent the equivalent of about 25% of power generation emissions, or roughly 8% of total U.S. greenhouse gas emissions.
– This coal-to-gas switching would (assuming current fuel prices) be the most cost effective method of reducing carbon emissions nationwide.
© Copyright IBTimes 2023. All rights reserved.
FOLLOW MORE IBT NEWS ON THE BELOW CHANNELS