Obama Trans-Pacific Partnership Update: President Asks Diplomats To Help Win Congress' Support For Trade Deal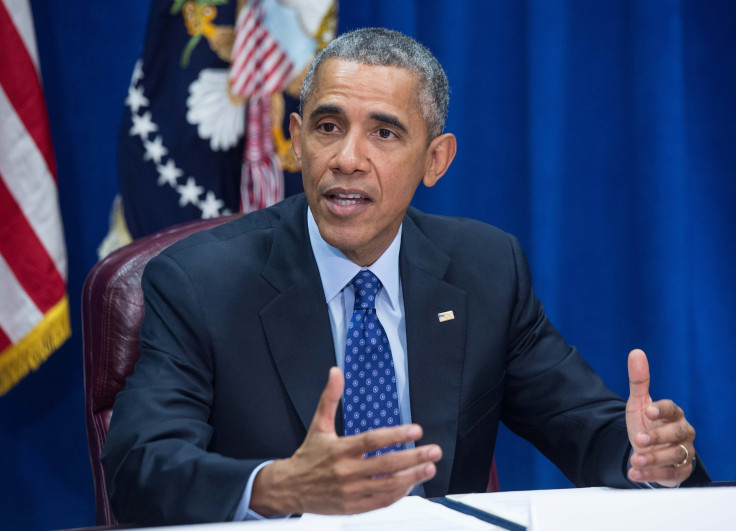 U.S. President Barack Obama will host a meeting Friday at the White House with current and former diplomats to secure support for the Trans-Pacific Partnership before he heads to Asia for several summits with Asia-Pacific leaders next week. The president hopes to make the trade agreement, which has been in the works for years, the hallmark of his foreign policy legacy when he leaves office next year.
Before then, he will need to convince Congress to support the deal -- a task that so far has proved difficult, as Democrats and liberal activists claim the deal lacks environmental and worker protections, and that it would result in more companies exporting jobs to low-wage countries. While Obama says the TPP would lower tariffs, open international trade and help middle-class jobs, he has a tough road ahead to secure the votes he'll need to get the pact through Congress next year.
Friday's meeting represents the latest in a set of public steps the president has taken to convince Americans -- both members of Congress and regular businesspeople -- that the TPP is a good idea. The meeting will include Madeleine Albright, the former secretary of state under Bill Clinton, and James Baker, George H.W. Bush's secretary of state, according to Bloomberg. Other officials who are expected to show up to help the president promote the agreement include former Chairman of the Joint Chiefs of Staff Admiral Mike Mullen and former National Security Adviser Brent Scowcroft, who both served under Republican presidents.
U.S. Trade Partners Over Time | InsideGov
As the New York Times points out, Obama's meeting is similar to one held by former President Bill Clinton when he wanted to pass the North American Free Trade Agreement, which was signed by the U.S., Canada and Mexico. At the time, Clinton recruited former Presidents Gerald Ford, George H.W. Bush and Jimmy Carter to push for his deal.
"TPP is central to our vision of the region's future and our place in it," Susan E. Rice, the White House's national security adviser, told reporters Thursday. "And one of the president's top priorities is to secure passage of TPP through Congress and to implement the agreement."
Republicans have generally been more supportive of TPP than their Democratic counterparts, but there are still some who remain unconvinced. Following the release of the full text of the deal this month, House Speaker Paul Ryan and other Republican leaders have withheld judgement. Leading Republican presidential candidate Donald Trump has criticized the pact, although other Republican candidates are more supportive.
Because much of the distaste Democrats have for TPP comes from fear that it would move jobs overseas and hurt American business owners, Obama has also written several op-ed pieces arguing for the benefits of his deal in recent days. His pieces appeared in the Financial Times and Bloomberg View, and the president wrote a letter to online business owners who use eBay.
"Not every American will support this deal, and neither will every member of Congress," Obama said in his piece for Bloomberg View. "But I believe that in the end, the American people will see that it is a win for our workers, our businesses and our middle class."
© Copyright IBTimes 2023. All rights reserved.