Obama's 'Ban The Box' Executive Order Would Limit Use Of Criminal Background Checks On Job Applications For Federal Employees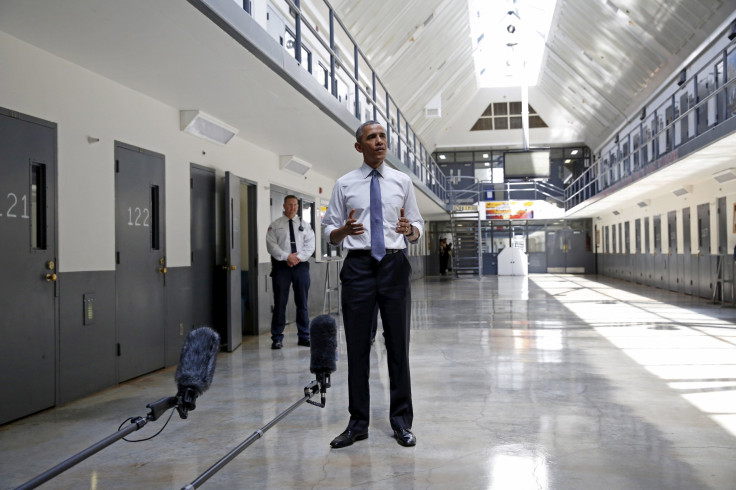 Looking for work may soon get easier for the tens of millions of Americans with criminal records. President Obama is expected to unveil an executive order Monday that would prohibit federal agencies from asking prospective hires about criminal backgrounds until later in the application process.
"We can help those who have served their time and earned a second chance get the support they need to become productive members of society," Obama said in his weekly radio and online address Saturday, which focused on criminal justice reform.
Obama's order marks a victory for labor and civil rights advocates who had called on the president to "ban the box" -- a phrase that refers to the section of job applications where employers inquire about the criminal backgrounds of applicants. The American Civil Liberties Union, the NAACP Legal Defense and Education Fund and the AFL-CIO had all asked the White House to use its executive authority to extend such a rule for federal contractors. Legislation to do the same across the private sector has stalled in Congress.
"Ban the box" proponents argue that criminal background inquiries unfairly bar otherwise qualified applicants from finding work. Nearly one in three Americans have criminal records that show up on background checks, they say. And people of color, who make up about 30 percent of the general population but 60 percent of those in prison, are disproportionately affected.
About 60 to 75 percent of former inmates are unable to find jobs within a year of being released, according to a Justice Department study.
Nineteen states have passed laws to "ban the box." Last week, New York City's landmark law to rein in the use of criminal background inquiries on applications took effect. Democratic presidential contenders Hillary Clinton and Sen. Bernie Sanders, I-Vt., had both endorsed the idea of limiting background checks for federal contractors.
Obama is scheduled to announce the move at a drug treatment center in New Jersey, where he is also expected to unveil job training grants for people with criminal backgrounds, the creation of national clearinghouses aimed at expunging or sealing criminal records and a guidance to expand public housing eligibility for people with arrest records.
Correction, November 2, 2015, 4:35 p.m. EST: An earlier version of this story said the president's "ban the box" order would apply to federal contractors. In fact, it applies only to federal government employees. The headline and story have been updated to reflect this fact.
© Copyright IBTimes 2023. All rights reserved.