Ocean Zone Discovered In Bermuda Is Home To 100 New Marine Species
In a groundbreaking find, scientists have discovered a completely new ocean zone off the coast in Bermuda, a region that nobody knew existed and is home to several new species of marine life.
Dubbed as Rariphotic Zone or the rare light zone, the region was discovered under the Nekton Mission I, a deep-sea survey to investigate the state of ocean around Bermuda, Sargasso Sea, and the Northwest Atlantic. A team, led by researchers from the Oxford University, dived underwater using submersibles and remotely operated vehicles.
They found the zone, few miles away from the coast, extended somewhere between 226 to 984 feet and is hosting more than 100 distinct marine species. It is the fourth zone to have distinct biological species within 3,000 meters of depth after Altiphotic, Mesophotic, and Bathyal Zone.
This included a bunch of very small animals like tanaids, gnathiid isopods, leptostracans, pink and yellow fish, green moray eels, yellow hermit crabs as well as twisted black wire coral measuring up to two meters high, sea urchins, sea fans, and dozens of new algae species.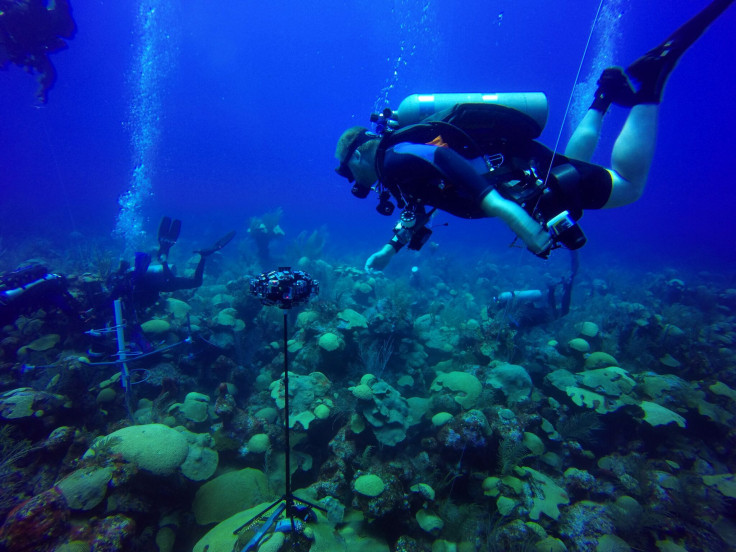 "We believe we have discovered dozens of new species of algae including the deepest ever record to have had its DNA sequenced. Many are recognized for demonstrating a new bio-geographical link between Bermuda and the Indo-Pacific," professor Craig Schneider, Trinity College, Connecticut, one of the participating scientists, said in a statement.
Since the mission started in 2016, scientists analyzed more than 40,000 specimens as well as around 15,000 liters of water samples. Many marine species were discovered on the slopes of underwater mountain 15 miles away from the Bermudian coast. The findings were later confirmed by scientists at different marine research institutes and reported to the government of Bermuda on May 7.
"Considering the Bermudian waters have been comparatively well studied for many decades, we certainly weren't expecting such a large number and diversity of new species," Alex Rogers, scientific director of Nekton, said in the statement. "If life in the shallower regions of the deep sea is so poorly documented it undermines confidence in our existing understanding of how the patterns of life change with depth."
He stressed we hardly know about life existing at the deeper end of the oceans, something that has to change so that future of those biological communities stays protected. As the matter of fact, there are some 100,000 underwater mountains like the one studied as part of this mission around the globe and not even 50 of them have been analyzed in detail.
The first peer-reviewed scientific papers from the survey have been published, while the synthesis of the results is expected to be published in September 2018.
© Copyright IBTimes 2022. All rights reserved.
FOLLOW MORE IBT NEWS ON THE BELOW CHANNELS