Office Depot And Alibaba Partnership: What Does It Mean For The Two Companies?
Office Depot (ODP) has partnered up with the Chinese e-commerce company Alibaba Group to target small and medium-size businesses using the two companies' e-commerce platforms. Alibaba will offer Office Depot products through its website while Office Depot will gain a global network of over 150,000 suppliers to market its products to .
Through the venture, Alibaba will have access to 10 million Office Depot customers, in addition to 1,800 sales agents. Alibaba will also be able to utilize Office Depot's fleet of 1,000 private trucks and 9 million square feet of distribution while giving Office Depot access to its global logistics capabilities.
The companies said the deal will shorten delivery times for both companies while allowing Office Depot suppliers to sell globally.
"As a trusted partner to millions of businesses, our customers tell us they want more choice in the market and need an expanded set of products and services to help their businesses grow. We believe our collaboration with Alibaba.com is exactly what they are asking for," Gerry Smith, CEO of Office Depot said.
The partnership marks the first time that Alibaba has joined forces with a U.S. company for business-to-business sales. The move is designed to also boost Office Depot sales as it competes against Amazon, focusing more of its attention on business services rather than office supplies, Yahoo Finance reported.
Office Depot saw its business-to-business sales increase in 2018 while its retail sales lagged over the last two years.
Shares of Office Depot stock were down 1.6854 percent as of 3:26 p.m. ET on Monday.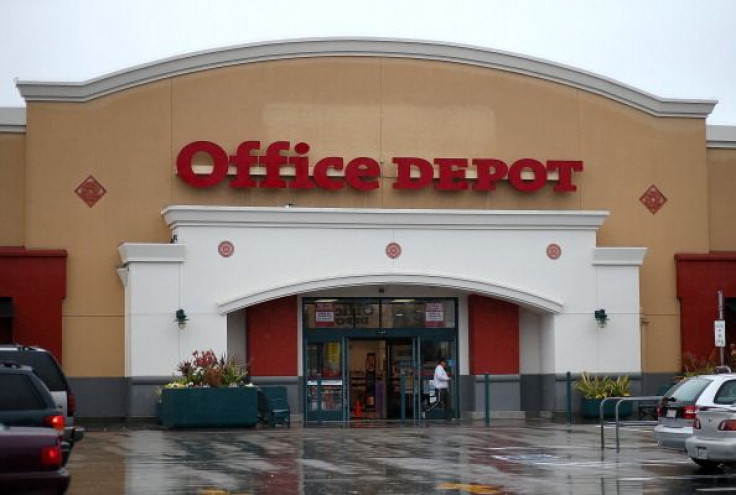 © Copyright IBTimes 2023. All rights reserved.