Oil Giant Chevron Announces Big Job Cuts Amid Slump In Global Prices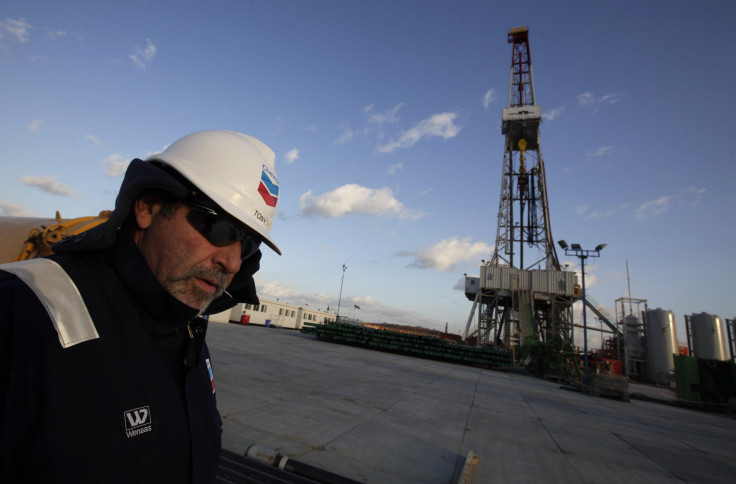 Oil giant Chevron Corp. announced Friday that it was planning to cut 6,000 to 7,000 jobs as the company sees it profits decline for the fourth consecutive quarter. The global oil-market is currently experiencing its worst price slump since the 1980s, Bloomberg reported.
The job cut announcement came along with third-quarter net income reports. Chevron reported a fall to $2.04 billion from $5.59 billion compared to a year ago. The company's revenue fell by 37 percent to $34.32 billion.
Global oil prices in June 2014 were over $100 a barrel but have since fallen and continue to hover below $50 a barrel. The price average from July to September was $51.30 for a barrel. The global oil market has been inundated with an increase in supplies from the U.S. and Persian Gulf.
Chevron said it would trim its capital spending by 25 percent next year, the Wall Street Journal reported. Capital spending was expected to be between $26 billion and $28 billion in 2016 with plans to cut spending to between $20 billion to $24 billion in 2017 and 2018.
The third-quarter results reported Friday fell less than expected by investors and were aided by a 15 percent cut in capital spending.
Despite the drop in oil prices, Chevron's CEO John Watson has said he would stick to plans to increase production by 20 percent by the end of 2017. Even with the current downturn, Watson said Chevron would continue paying dividends to its investors.
The decrease in global oil prices has hit Chevron and other oil companies. Bloomberg reported that for every $1 decline in average quarterly crude prices, Chevron's cash flow was hit with declines of approximately $325 million to $350 million.
Rival oil giant Exxon Mobil Corp. also reported decreased revenue and profit in the third quarter. Profit was down to $4.24 billion from $8.07 billion a year earlier.
There was no information on when or in what divisions the job cuts would take place at Chevron. As of 2014, Chevron had 64,700 employees, the Wall Street Journal reported.

© Copyright IBTimes 2023. All rights reserved.