Oil Rises After OPEC Maintains Current Production Ceiling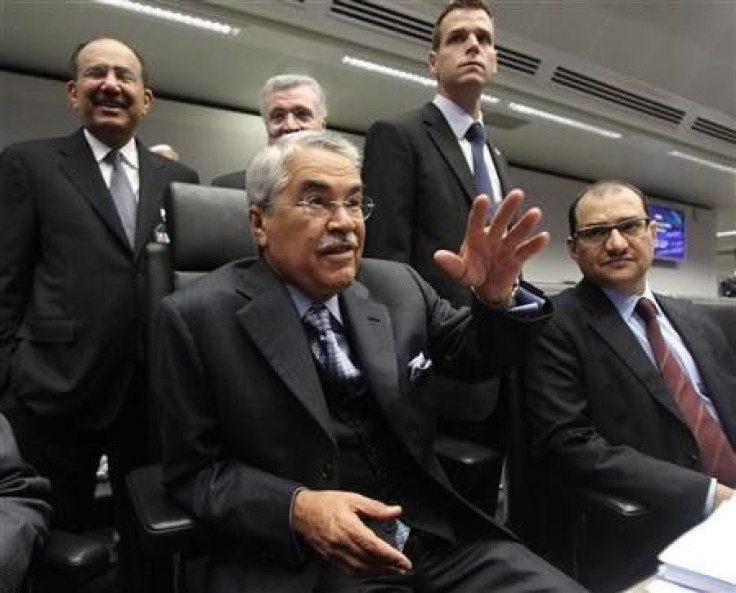 (Reuters) - Brent crude futures turned positive while U.S. oil extended gains on Thursday after news that OPEC had agreed to keep its collective oil output ceiling unchanged for the second half of the year at 30 million barrels per day, according to a delegate to the conference.
Oil prices on both sides of the Atlantic had fluctuated earlier, awaiting the results of the Organization of the Petroleum Exporting Countries meeting and as investors fidgeted ahead of the closely watched Greek elections at the weekend.
At the meeting in Vienna, several OPEC ministers had called on Saudi Arabia, the group's biggest producer, to cut back output to support prices above $100 a barrel.
In London, Brent crude for July delivery, which is expiring at the close, was up 2 cents at $97.15. The more actively traded August crude was up 47 cents at 97.19. The July contract had settled Wednesday at the lowest level since January 2011.
U.S. July crude was up $1.17 at $83.79. It hit a session high of $83.93, after having ended the previous session at the lowest since October 6.
Earlier, Brent crude alternately moved on either side on unchanged, as investors believed theeuro zone debt crisis was far from over, after ratings agency Moody's downgraded Spanish sovereign debt to one notch above junk status and put it on review for
U.S. crude rose, initially lifted by gains on Wall Street, despite data showing that the number of Americans filing for jobless benefits rose last week for the fifth time in six weeks. The data underlined persistent weakness in the labor market in the world's largest oil consumer.
--
© Copyright Thomson Reuters 2023. All rights reserved.