Oktoberfest 2011: The World's Largest Beer Festival [PHOTOS]
Beer is officially flowing at the 178th annual Oktoberfest in Munich, Germany.
According to Oktoberfest's official Web site, the festival began on October 12, 1810 to honor the marriage between Bavarian Prince Ludwig and Princess Therese von Sachsen-Hildburghausen. The festivities lasted nearly a week. Each year, the festival was repeated and additional days were added. The festival was then moved up to September to take advantage of the warmer weather outside, hence Oktoberfest in September. This year, Oktoberfest takes place between Sept. 17 and Oct. 3.
The festival includes 14 beer tents, carnival rides, and street vendors. Each of the beer tents have a unique theme from Heimer's Roasted Duck and Chicken to the Hippodrom, or truly hip, where trendy young Germans are known to hang out. The most famous beer tent is the Schottenhamel traditional tent where the Mayor of Munich taps the first keg. This tent holds room for up to 10,000 beer drinkers.
Although the festival is free with no ticket sales, participants are encouraged to make reservations for a table ahead of time directly with beer tents, especially for large groups.
Six million people are expected to come from all over the world to attend the festival this year. At last year's Oktoberfest, visitors drank more than 7.1 million one-liter mugs of beer.
A liter of beer at this year's festival costs between 8.7 and 9.2 euros.
Accommodations at Oktoberfest vary from low budget backpacker options to luxurious hotels in Munich. One of the budget options is Weis'n Camp, where an Olympic Horse Stadium, München-Riem, is taken over by pre-pitched tents and rental squares, similar to movable storage units, that rent between 58 to 68 and 130 to 140 euros, respectably.
Have a look at the first photos out of Munich below: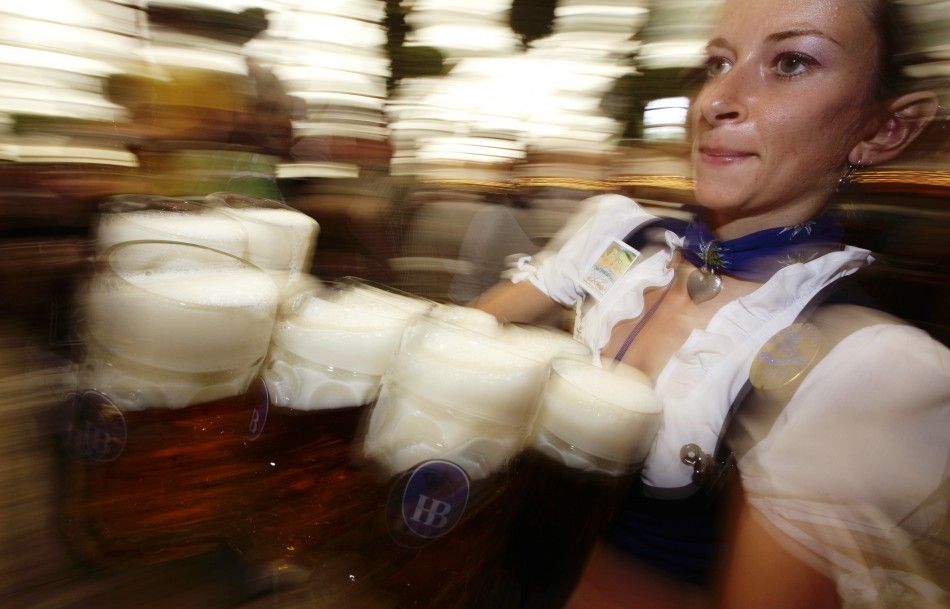 © Copyright IBTimes 2023. All rights reserved.