OneOdio Monitor 60 and 80 Hands-on Review: Darkhorse Affordable Audiophile Headphones
NOTE: This article is a contribution and do not necessarily represent the views of IBTimes.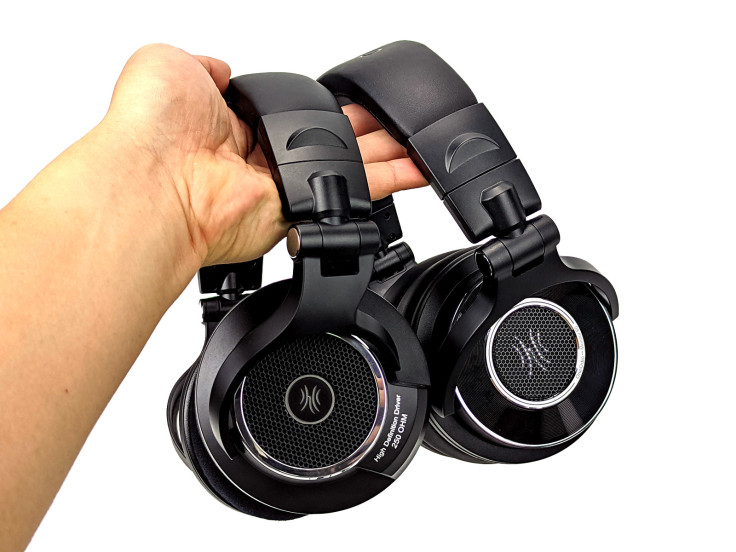 When it comes to affordable yet high-quality headphones, the OneOdio Monitor 60 and Monitor 80 wired headphones are dark horses that's making waves among some audiophile forums. These headphones are designed with audiophiles in mind, offering impressive sound reproduction and a range of fetures that make them a worthy contender in the market.
You might be wondering the same thing I am: how can headphones in the sub-$100 price point make a wave among audiophiles? After spending some time with both the OneOdio Monitor 60 and Monitor 80, let's dive in to find out.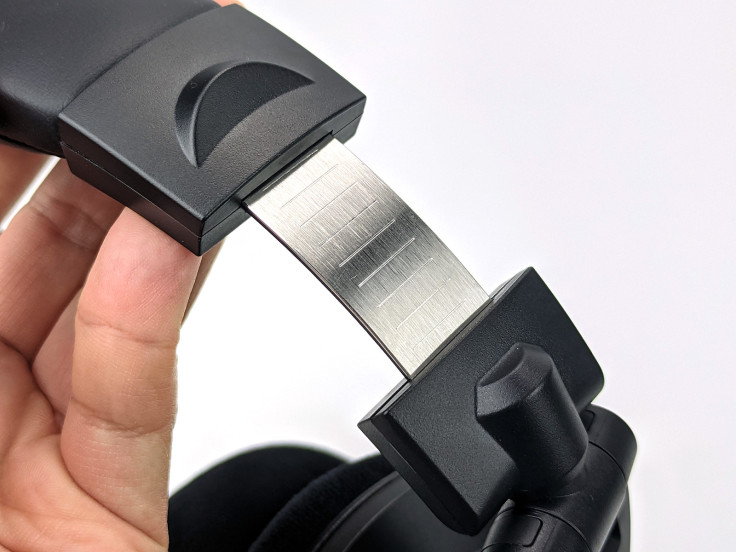 Rugged Durability with a Familiar Headband Design
Starting with the design and build quality, the OneOdio Monitor 60 and Monitor 80 exhibit a rugged and durable construction. Although the overall appearance might give off a more 'affordable' vibe, the headphones are built to withstand everyday use. Taking headband design cues from the Audio-Technica ATH-M50, it's mainly made of plastic, while the telescopic band utilizes stainless steel, ensuring longevity and sturdiness.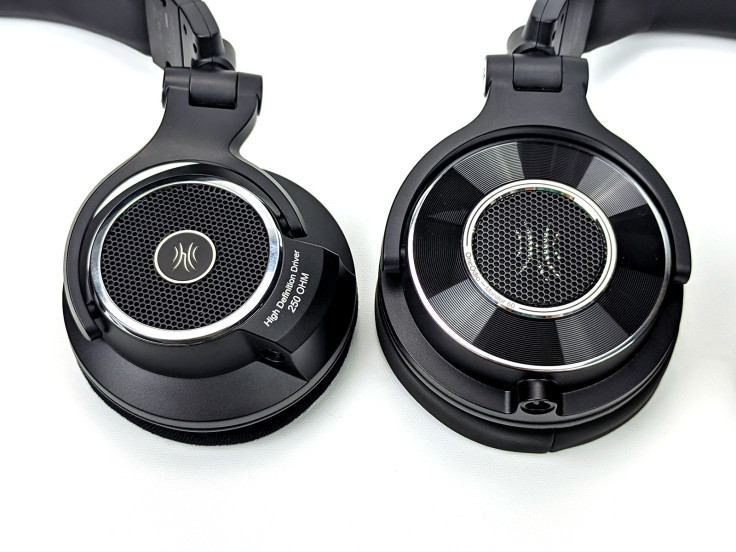 In terms of specifications, the Monitor 60 boasts a closed-back design with a frequency response of 20Hz-40kHz, driven by a 50mm neodymium driver and featuring an impedance of 38 ohms. On the other hand, the Monitor 80 adopts an open-back design with a frequency response of 10Hz-40kHz, powered by a 40mm driver and possessing an impedance of 250 ohms.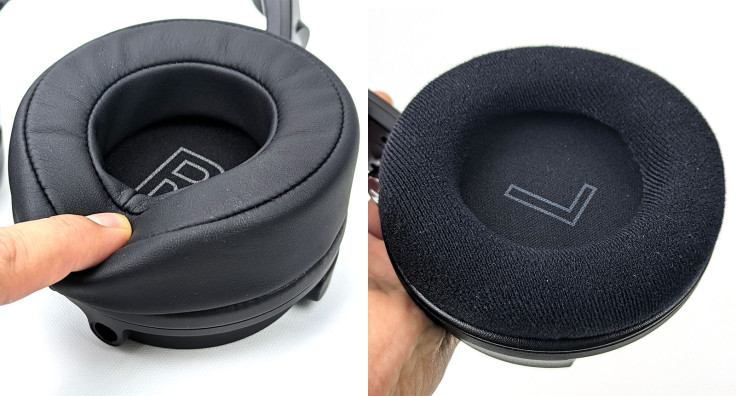 Comfortable Fit
Comfort is paramount during long listening sessions, and the Monitor 60 and Monitor 80 excel in this aspect. Even for glasses wearers, these headphones provide exceptional comfort without causing any discomfort. The 360-degree rotation of the yoke design and the telescopic adjustment of the headband contribute to a customized fit for every user.
The ear pads of these headphones also deserve mention. The Monitor 80 features velvet-type pads, reminiscent of Alcantara, providing a comfortable fit. On the other hand, the Monitor 60 utilizes soft and plushy faux leather pads. OneOdio offers protein ear pads that can be interchanged with the Monitor 60, providing users with the option to customize their listening experience.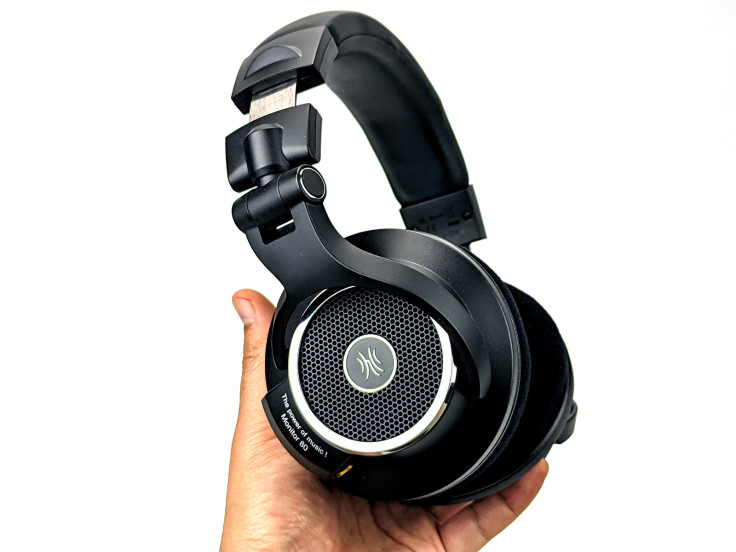 Surprisingly Excellent Soundstage for Immersive Listening
One notable difference between the two models lies in their sound reproduction characteristics. The closed-back Monitor 60 offers a punchier bass response, while the open-back Monitor 80 provides a more transparent sound due to its design. Both models exhibit surprisingly excellent soundstaging, creating an immersive listening experience.
With a fairly flat sound signature, the Monitor 60 and Monitor 80 offer an impressive level of detail retrieval. Each element of the sound is distinct and well-separated, allowing audiophiles to hear the intricate layers of their favorite tracks. While the Monitor 60 slightly emphasizes the low-end frequencies, it remains well-controlled and does not overpower the rest of the sound spectrum. Both models are versatile enough to respond favorably to EQ adjustments, enabling users to fine-tune the sound according to their preferences.
For critical listening and studio monitoring, both the Monitor 60 and Monitor 80 deliver a balanced sound with a wide soundstage. While they may not provide the same level of detail as more expensive headphones, they compensate with a pleasant, non-fatiguing sound signature that allows for hours of immersive music enjoyment.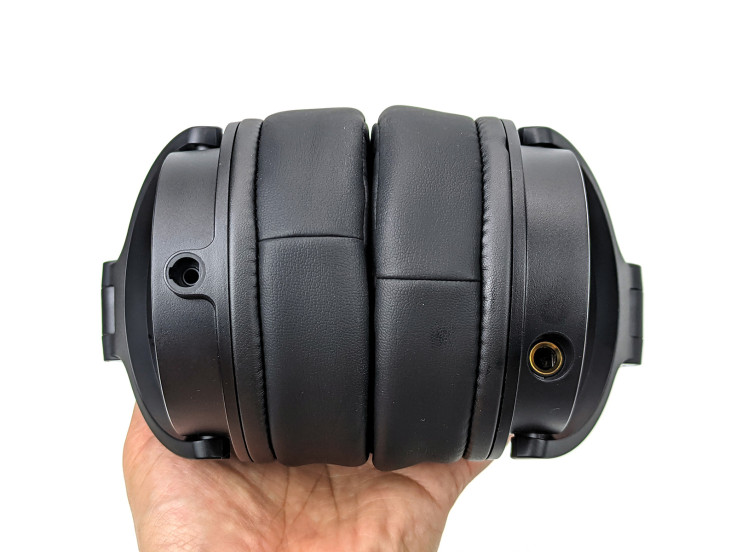 Unique Cabling System
The detachable cable system of the OneOdio headphones is one of the most unique that I've seen on headphones, as both the Monitor 60 and Monitor 80 have two single-cable inputs: a stereo 1/4" on one ear cup, and a 1/8" on the other. The additional jack input means you have a back up connection in the event of one connection getting damaged, plus it gives an extraordinary flexibility in cable use.
The Monitor 80 comes with a 1/8" to 1/8" 3-meter cable and a 1/8" to 1/4" coiled cable, while the Monitor 60 includes a 1/8" to 1/4" coiled cable, a 1/8" to 1/8" straight cable (3 meters), and a 1/8" to 1/8" cable with a microphone for mobile phone or laptop use (1.2 meters). The dual input system of the OneOdio Monitor headphones means for example you can either use the 1/8" to 1/4" coiled cable both ways, and either plug into a 1/8" out or a 1/4" out.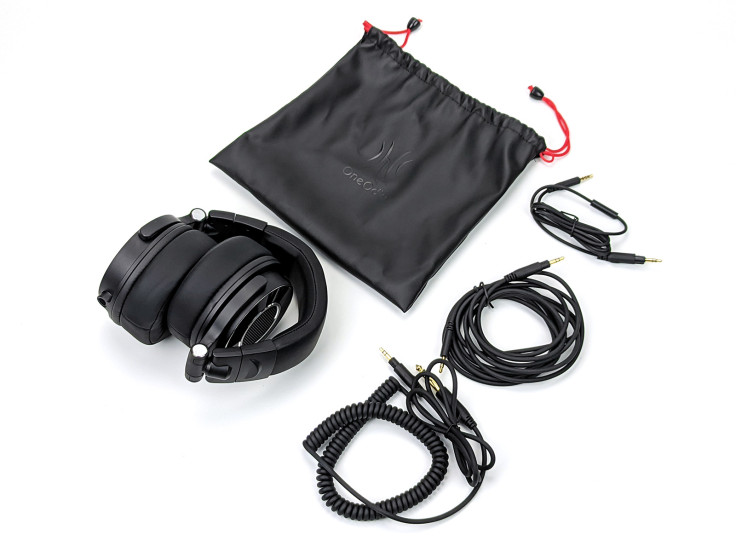 While the cables provided with the headphones may not be extravagant in appearance, they exude an industrial aesthetic that complements their studio-like usage. The coiled cables exhibit excellent resistance to tangling and wear, ensuring longevity and hassle-free use.
Additional features such as in-line controls and microphones are present in the Monitor 60, allowing for convenient hands-free calling and media playback control. However, these features are not available in the Monitor 80.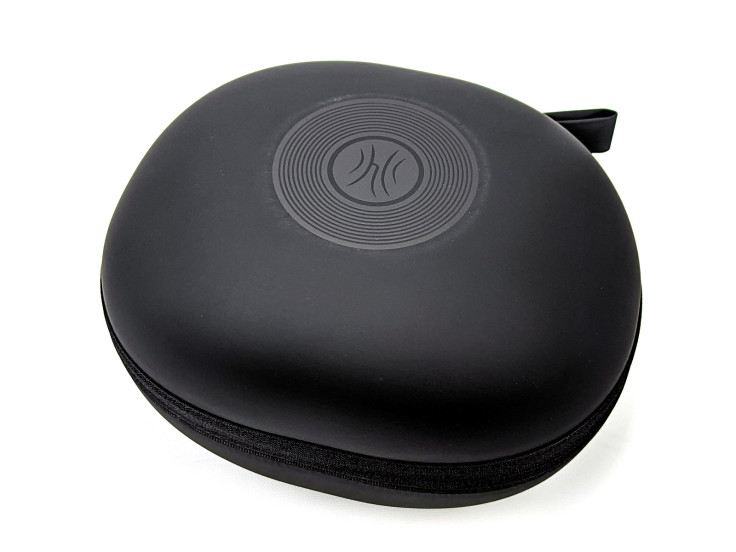 Travel Headphones
Though they are branded as monitor headphones, both Monitor 60 and Monitor 80 seem to have travelability in mind and are not limited to the workspace or studio.
The collapsible design allows for easy storage and portability, making them suitable companions for audiophiles on the go. Despite the plastic construction, these headphones exhibit a ruggedness that ensures they can withstand the rigors of travel.
Included accessories further enhance the value of these headphones. The Monitor 60 comes with a PU pouch for convenient storage, while the Monitor 80 is accompanied by a softshell carrying case, ensuring portability without compromising protection.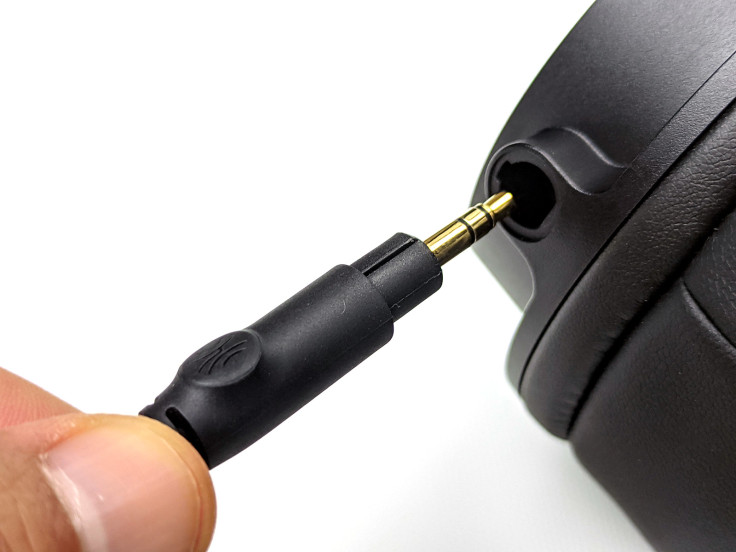 The impedance and sensitivity ratings play a crucial role in determining the compatibility of headphones with various audio sources, and could potentially be the biggest factor to stump the Monitor 80 from being portable. But in actual use, the Monitor 80, despite its higher 250-ohm impedance, exhibits a reasonable level of efficiency and performs with adequate loudness even just with the 1/8" out on my ASUS ZenFone 8. Of course adding portable amplifiers such as the FiiO Q11 further enhances its sonic capabilities.
Isolation and noise blocking capabilities differ between the two models due to their respective designs. The closed-back nature of the Monitor 60 ensures effective noise isolation, making it suitable for use in noisy environments. Conversely, the open-back design of the Monitor 80 offers minimal noise isolation, rendering it ideal for use in quiet, controlled listening environments.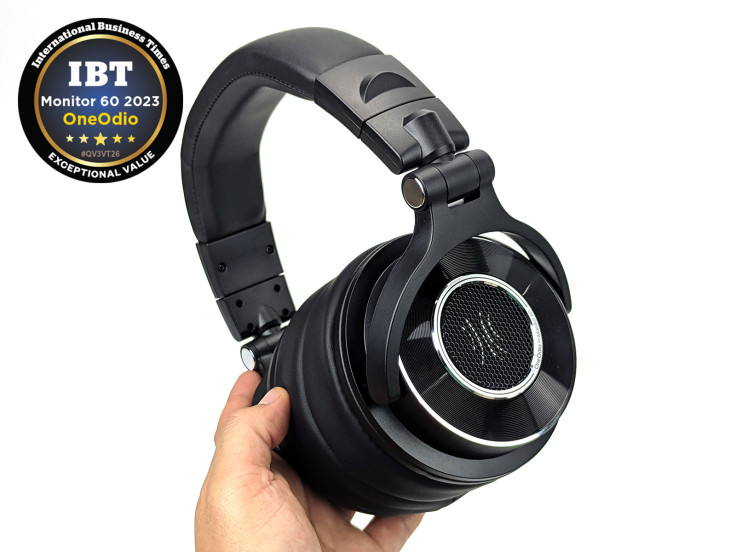 Final Verdict
Considering the sub-$100 price point on Amazon, the OneOdio Monitor 60 and Monitor 80 offer remarkable value for audiophiles in search of headphones that deliver above-average sound quality, durability, and affordability. It is astonishing how much audio quality is packed into these models, making them an excellent choice for those seeking an immersive listening experience without breaking the bank.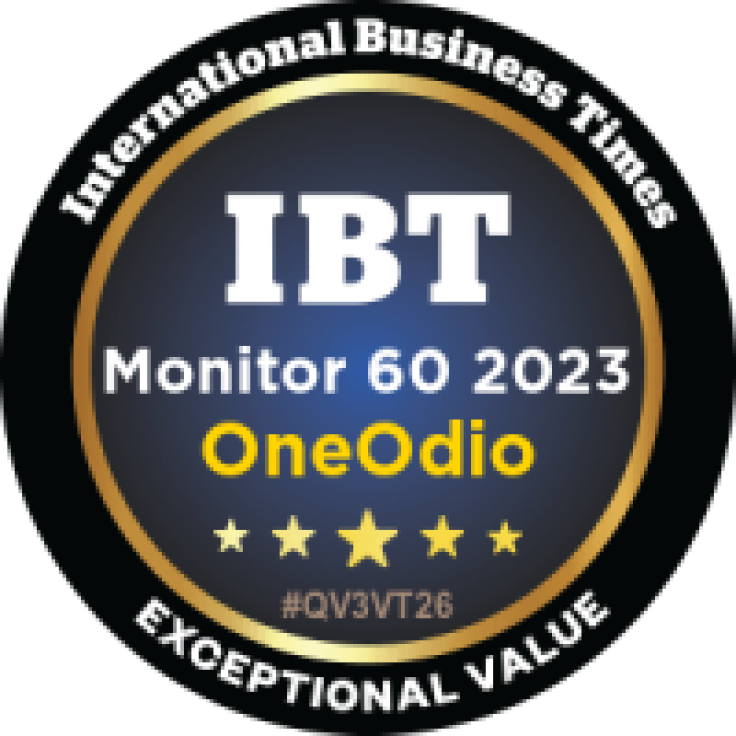 In conclusion, the OneOdio Monitor 60 and Monitor 80 wired headphones provide an impressive audio performance that caters to the discerning ears of audiophiles. With their balanced sound signature, wide soundstage, and durable construction, these headphones offer an exceptional listening experienceat an affordable price point. We're pleased to award the OneOdio Monitor 60 with the IBTimes Exceptional Value badge.
© Copyright IBTimes 2023. All rights reserved.