OnePlus 2 Launch: OnePlus Confirms Next Phone's Name, Will Feature OxygenOS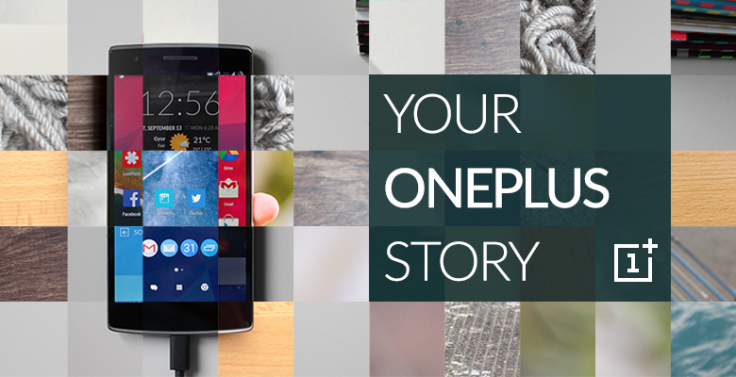 Chinese smartphone maker OnePlus has revealed the name of the highly anticipated version of its popular OnePlus One Android smartphone. And it is to be called, well, OnePlus 2.
OnePlus made waves with its marketing tactics, just like rival Xiaomi Corp., garnering a fan base in markets, including India, where flash sales of the OnePlus 1 have seen inventory disappear fast.
With the announcement, on Tuesday, of the 2015 edition of the company's Photo Mania contest, OnePlus also added that the winner of the contest will not only get exclusive previews of the OnePlus 2, but they will also be part of a "secret project" planned for the launch of the new handset.
And as the announcement stipulates that the winner must be able to travel on an all-expenses-paid trip to Hong Kong on or before June 28, it seemingly gives away the timeline of the OnePlus 2 launch -- it's happening in three weeks.
While detailed rules of the contest are available on OnePlus' official forum, it's basically taking a picture with a smartphone, uploading it on Instagram, filling out a form available on the forum, and waiting. One of the factors that will decide the winner will be the number of likes the picture gets. For those who prefer video, there's a contest for that too, called Your OnePlus Story.
Separately, OnePlus also announced on Tuesday that its OxygenOS for Android will be its official operating system and that the company is working toward faster upgrades after the launch of OnePlus 2. However, users of OnePlus One won't be getting any over-the-air upgrades to OxygenOS before the launch of the OnePlus 2.
"We have a small team which means in order to do our best work, we need to focus. This unfortunately means that we won't have an OTA for the community build of OxygenOS we released back in April for the OnePlus One until after the OnePlus 2 release," the company said. "We will pick up our pace for updates, especially on the OnePlus 2 as OxygenOS will be the official operating system."
© Copyright IBTimes 2023. All rights reserved.