OnePlus X First Look: $249 Smartphone From Quirky OnePlus Offers Value, Performance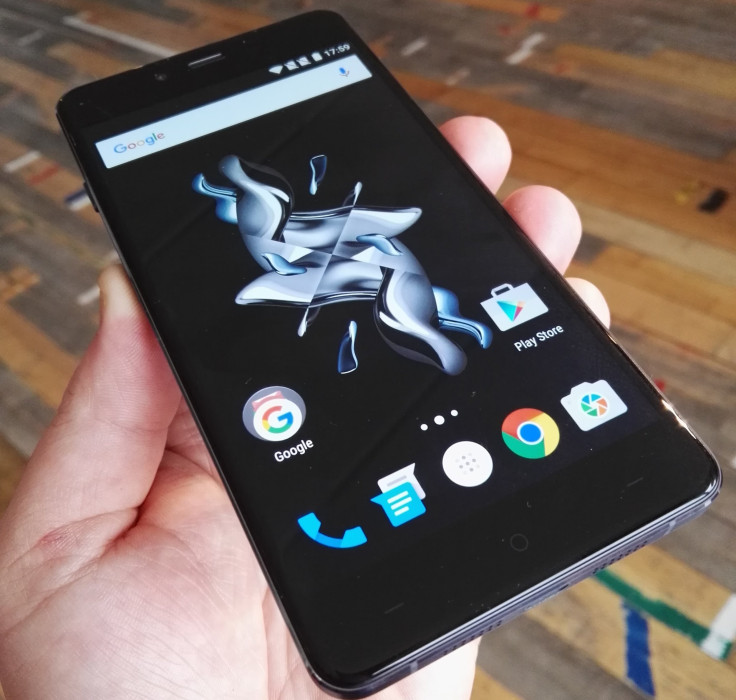 LONDON -- Slimmer and lighter than an iPhone 6S with a larger, higher-resolution screen, the OnePlus X costs a fraction of the price of Apple's newest smartphone and could represent the best-value device on the market today.
OnePlus is a Chinese startup that should be barely a blip in the smartphone world. The company's first smartphone sold 1.5 million units, a drop in the bucket when you consider that over 350 million smartphones shipped in the last quarter alone, OnePlus would seem to merit little attention.
But this company does things a little differently. By selling smartphones through an innovative (and highly frustrating) invite system, offering low prices and the bold claims it makes about its devices, OnePlus is a company which offers something a little bit unusual in the smartphone world and has developed a fanatical fan base.
Just a couple of months after it launched its "2016 flagship killer" -- the OnePlus 2 -- the company is back with an even cheaper smartphone that promises to combine sleek, premium design with a $249 price tag -- and it could be just about the best value on the market.
People Want Smaller Phones
At the launch of the new OnePlus smartphone in London, co-founder Carl Pei said one of the company's strengths is that it listens to its customers and communicates with them directly. Recently a lot of this communication involved easing anger about delayed shipments of the OnePlus 2 and problems with the invite system, but Pei says the company also learned that customers wanted smaller devices.

And so we get the OnePlus X -- a slim, sleek smartphone with a 5-inch screen that's ultra-thin (6.9mm) and light (138g), a phone made with premium materials like metal and glass -- something most budget smartphones simply don't offer. It is incredibly compact for a 5-inch smartphone, with its footprint only slightly larger than the 4.7-inch iPhone 6S.
Pei pushed the OnePlus X design very strong, calling it a "work of art." The company launched two versions, the standard Onyx edition -- which features a combination of glass and metal -- and an exclusive ceramic version that takes 25 days to make and will be available in limited quantity of 10,000.
Design
Why a ceramic phone? Very few companies would make one, Pei concedes, because of the production yield rate -- only one in five ends up being usable. But in this case the strategy is to build brand awareness. The world has been "slowly losing interest in craftsmanship," says Pei, but "the OnePlus X brings back what happens when you bring back some of that pride in the creation of a product."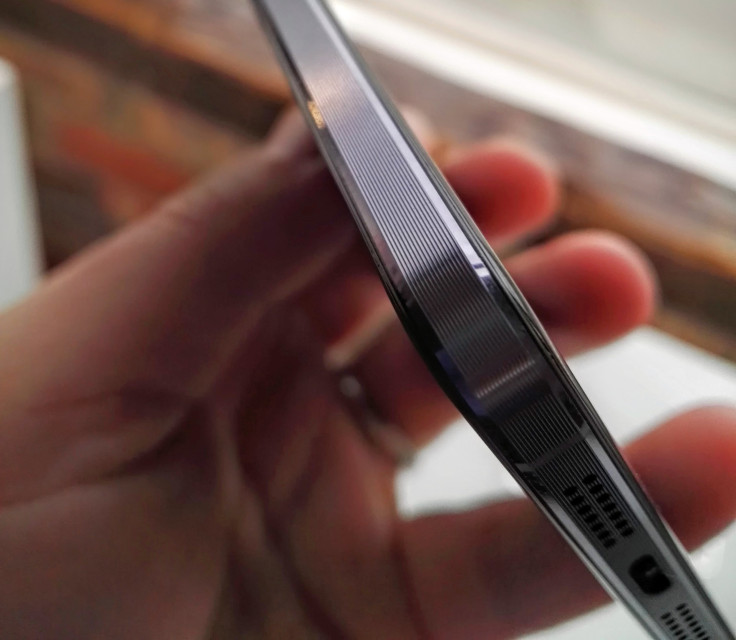 Pei asserts the extra time and money spent to create the Ceramic version was worth the end result, but in the time I had with the two versions, I found it difficult to see a clear difference and at times struggled to tell one from the other.
That said, the black glass Onyx model is better than any smartphone I have used at this price point, and better than many that cost more. It features a metallic frame like the one on the iPhone 4, but with 17 micro-grooves etched into it all the way around, which makes it easier to hold. The screen is slightly curved and raised away from the edge, making swiping easier.
The look and feel is minimalism at its best, with the only thing breaking the pure black lines being the low-key OnePlus logo on the rear. Not that it's perfect. The rear cover is glass, so it picks up fingerprints very quickly, but I'm willing to overlook this slight negative given the overall design and build quality on display here.
Screen
OnePlus decided to go with AMOLED technology with the OnePlus X over the IPS tech in its previous two smartphones. While AMOLED allows for features like monochrome notifications on the lock screen to save battery life, there are some issues with oversaturation, and while blacks are really black, color reproduction is not quite so natural.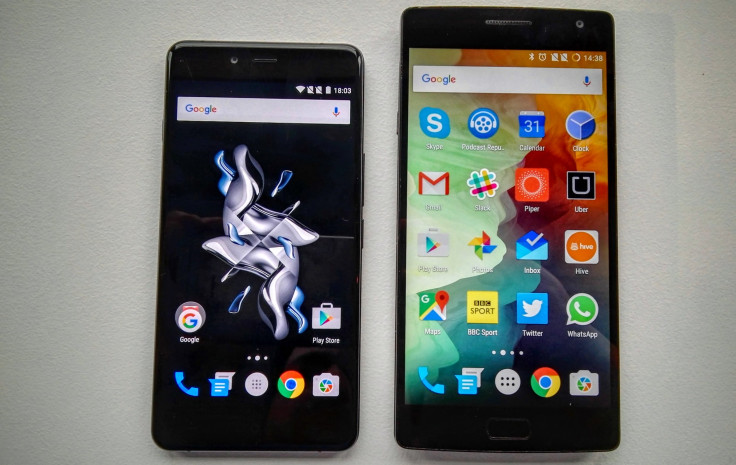 The 5-inch screen has Full HD resolution, the same as the 5.5-inch screen on the OnePlus 2. That adds up to a higher pixel resolution (441ppi vs. 400ppi), which suggests the screen is much sharper, though the difference is not immediately obvious.
Overall the screen is great, and considering that most phones in this price bracket offer 720p displays rather than 1080p displays, this is certainly a cut above most of its competition. The Ambient Display feature, which lets you activate the screen to see notifications with the wave of a hand, is also a nice addition.
Performance and Battery Life
So far it all sounds too good to be true, but one major concern is the One Plus X's use of the dated Snapdragon 801 chipset from Qualcomm. This was released over 18 months ago, but the company says it still offers better results than Qualcomm's latest mid-range offering. To offset the older chipset, the OnePlus X does come with a hefty 3GB of RAM to boost performance and in the time I used the phone I found no problems with response time or navigating the interface. It will take more testing to really see how well it handles more intensive tasks like streaming video and 3D gaming.
The performance is likely helped by the use of the company's own operating system, called Oxygen. It's a relatively lightly-skinned version of Android offering lots of customization options. OnePlus has even added a throwback to older devices with the ability to listen to FM radio on the new phone without having to use up data -- particularly handy when traveling.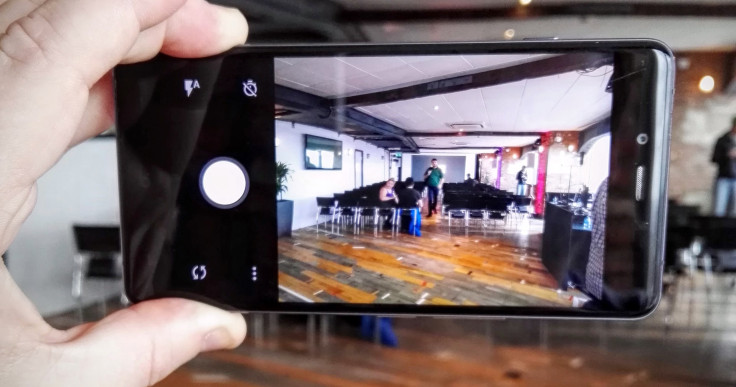 The phone features a dual-SIM card setup that can also be used as a microSD card slot to expand the limited 16GB storage by up to another 128GB. This is vital considering there are no higher storage options. The phone comes with a relativity small 2525mAh battery, which OnePlus claims will give you all-day battery life, but this again will need to be tested fully before I would give a final verdict.
Camera
The rear camera on the OnePlus X, which sits flush with the back cover, comes with a 13 megapixel sensor and the company claims its phase detection auto-focus system allows users to focus in under 0.2 seconds. In the brief testing I carried out at the launch the camera did seem very responsive, though it struggled to produce sharp, clear images in the dim surroundings of the central London tower where the phone debuted.
The front-facing camera has an impressive 8-megapixel sensor on the front and with the few selfies I could manage to take, it produced very decent results. The OnePlus X also has the option to quickly launch the camera app by scribing a C on the display -- even from the lock screen.
Value
Beyond the design, camera, battery and processor, a key selling point for any smartphone in this section of the market is price -- the OnePlus X's strong suit. For $249 you get a premium-feeling phone with a good screen and camera at a fraction of what you'd pay for a flagship model. The phone does feature a dated processor and limited storage, but the addition of a microSD card offsets the latter.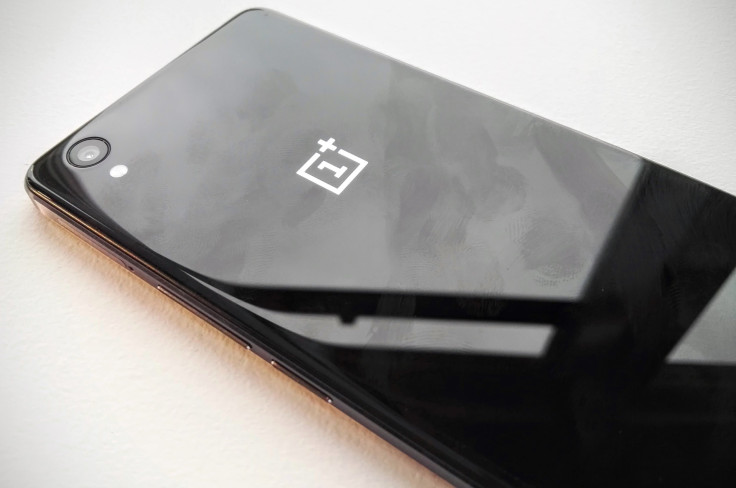 Looking at the ever-increasing competition in this space, Motorola flanks the OnePlus X with the $180 Moto G, which offers a lower-resolution screen, and the Moto X Style, which delivers a bigger, higher-resolution screen but costs $400. HTC's Desire 626 again features a lower-resolution screen for $239. Fellow Chinese brand Alcatel's OneTouch Idol offers similar specs for the same price, but it can't match the OnePlus X in quality.
The biggest challenger to the OnePlus X could of course come from the company itself, with the $329 OnePlus 2 and its bigger screen, fingerprint sensor, faster processor and the option of more built-in storage, but it is also more expensive and considerably bulkier.
Availability
The OnePlus X Onyx is available for preorder in Europe starting Nov. 5th, with the Ceramic version on presale starting Nov. 24th. U.S. dates have yet to be announced.
Invites
One of the reasons OnePlus has garnered so much media attention is down to its invite system for selling its smartphones. There's a waiting list, and buyers can also get an invite from a friend who has purchased a One Plus device or through participating in social media campaigns. As well as generating buzz on social media, the system allows the company to manage its stock, though recent troubles with the OnePlus 2 have shown it still has some growing pains.
The company is continuing the system with the OnePlus X. It will be invite-only for the first month beginning on Nov. 5, with open sales starting in the second month, initially lasting for hours and eventually growing to day-long sales. In a bid to offset any underlying mistrust following previous shortages, Pei said One Plus has already manufactured significant volumes of the new smartphone and has "warehouses fully loaded with OnePlus X already."
Final Thoughts
Smartphones recently have been getting bigger and bigger and putting them in your pocket comfortably has become a struggle. The OnePlus X directly addresses the market for people looking for a smaller smartphone and does so in style. I have rarely been as impressed with a smartphone as I was with the OnePlus X the first time I picked it up, and the use of premium materials and flawless build quality belies its $249 price.
That said, I cannot recommend the phone unreservedly yet, as there are question marks over battery life, processor power and camera quality that will only be answered in a more in-depth review. But saying that, I am still highly impressed with OnePlus' latest effort.
OnePlus X Specs:
5-inch Full HD screen (1920 x 1080)
Snapdragon 801 chip
3GB RAM
Oxygen OS (based on Android 5.1.1)
13MP/8MP sensor
2525mAh battery
Alert Slider
Price: $249
FOR FREE to continue reading
✔️ Unlock the full content of International Business Times UK for free
offer available for a limited time only
✔️ Easily manage your Newsletters subscriptions and save your favourite articles
✔️ No payment method required
Already have an account?
Log in
© Copyright IBTimes 2023. All rights reserved.