OPCW Says 2 Syrian Chemical Weapons Facilities Destroyed; Will Be Finished By Summer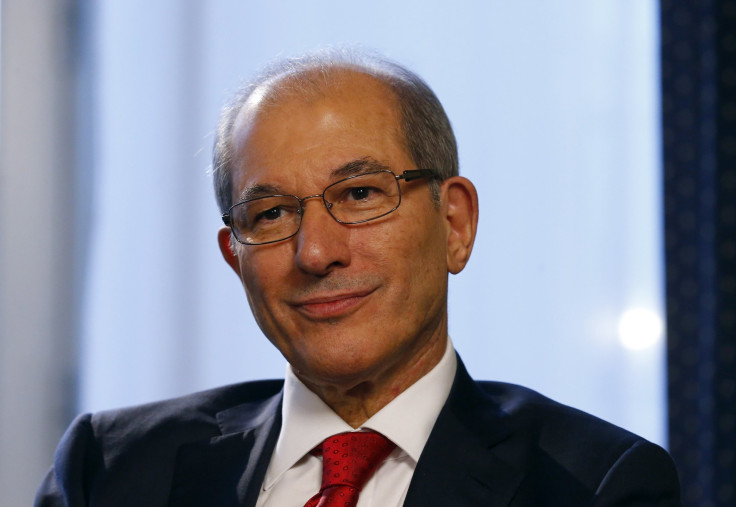 The Organization for the Prohibition of Chemical Weapons (OPCW) said in a new report that it has destroyed two Syrian chemical weapons facilities, and that it expects the remaining 12 facilities to be dismantled by the summer.
Ahmet Uzumcu, director-general of the OPCW, submitted a monthly report to the United Nations Security Council, in which he said he expected five underground facilities used to produce the weapons would be destroyed by June 30, and the destruction of seven aircraft hangars used to manufacture the weapons "to be fully completed shortly thereafter," The Associated Press reported.
The destruction of the chemicals and the facilities used to produce chemical weapons in Syria is a critical part of the program the Security Council ordered in September 2013, after the nation became an OPCW member.
In February, an OPCW fact-finding mission concluded "with a high degree of confidence" that chlorine was used to attack three villages in Syria between April and August 2014 but stopped short of assigning blame to any specific party. However, the Syrian government and the rebels blame each other for the attacks, as they have done since a video of an alleged chemical attack on a Damascus suburb was posted in 2013.
In May, the international advocacy group Human Rights Watch said there was "strong evidence" that the Syrian government was behind the 2014 chlorine attacks.
U.N. Secretary General Ban Ki-moon, in a letter accompanying the report, stressed his "unequivocal condemnation of the use of toxic chemicals as weapons, by any party to the conflict."
The OPCW began the process of destroying the chemical weapons production sites in January, despite initially being stopped by poor weather and logistical issues. Uzumcu also said the OPCW would use a special remote monitoring system in the underground facilities to ensure they were not reactivated.
The U.N. and OPCW said that all 1,300 metric tons of chemical weapons have been located and removed from Syria, with the U.S. Navy ship MV Cape Ray reportedly disposing them off in the Atlantic Ocean. However, the watchdog reportedly remains concerned about the possibility of hidden facilities in the country that are still operational.
© Copyright IBTimes 2022. All rights reserved.
FOLLOW MORE IBT NEWS ON THE BELOW CHANNELS