'Open Your Books, Close Your Legs': Politician Criticized Over Remark To Reduce Teen Pregnancy
KEY POINTS
Phophi Ramathubal was in the township of Sekgakgapeng to speak with students
Ramathubal had some "deeply problematic" words for the young female students
The Soul City Institute for Social Justice demanded Ramathuba issue a public apology
A South African politician was slammed over the remarks she made while speaking to students in a secondary school Wednesday.
Phophi Ramathubal, who serves as the Member of the Executive Council (MEC) of health for the northern province of Limpopo, was in the township of Sekgakgapeng to speak with students on the first day of the academic year. Ramathubal had some "deeply problematic" words for the young female students, in a bid to encourage abstinence and reduce teen pregnancy.
"To the girl child I say: Open your books, and close your legs. Don't open your legs, open your books. Thank you very much," she said, according to the New York Daily News.
She then asked the girls to repeat the statement after her. Ramathubal also suggested "some young people have contracted HIV/AIDS because they are dealing with older people," she said.
"They want blessers (or sugar daddies)," she said, adding, "the smartphone they bought you comes with a disease."
A video of Ramathubal making the remarks went viral on social media, South African media outlet Eyewitness News reported.
After the video went viral, the Soul City Institute for Social Justice (SCI) demanded Ramathuba issue a public apology.
"For them to then shift that responsibility and put it on the young women is something that we are not going to take lightly. I think the MEC must issue an apology," Phinah Kodisang, the CEO of SCI, reportedly said, Eyewitness News reported.
"MECs, ministers don't see themselves as being accountable for what is happening and those comments are a clear indication of how they don't see themselves as people who should be held accountable on what is the right way of dealing with teenage pregnancy, statutory rape and gender-based violence," Kodisang said, according to Eyewitness News. "Because this is a clear indication that they don't know what they need to do and how to handle it."
Siviwe Gwarube, deputy chief whip of the opposition in the South African Parliament, also took to Twitter to express her outrage.
"This kind of narrative to young children is deeply problematic," she wrote."[It] shifts responsibility to girl children to shoulder the burden of safe sex practices & rape culture," she added. "It's rubbish."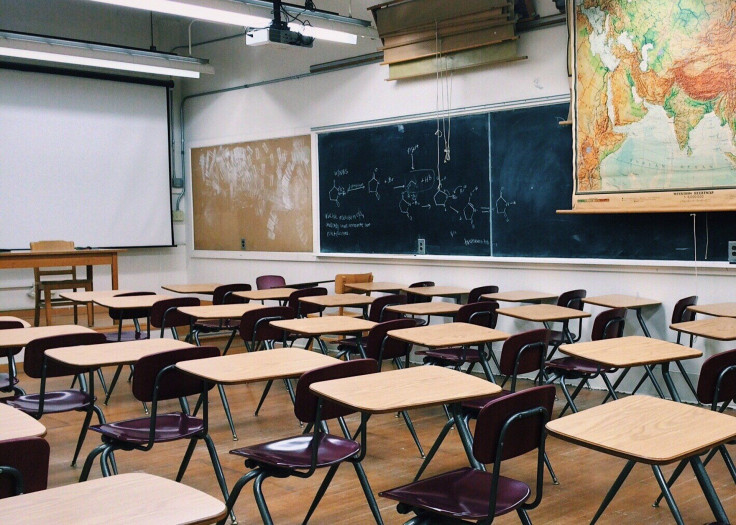 © Copyright IBTimes 2023. All rights reserved.