Glenn Beck Slammed Over Unvaccinated Status After Getting Sick With COVID-19 Again
Conservative radio host Glenn Beck, who is unvaccinated, received a wave of backlash on Twitter after he revealed he was sick with COVID-19 for a second time.
On Wednesday, Beck told radio host Mark Levin that he had been battling the virus for about a week. "I am great, Mark. I am great, Mark," Beck told Levin. "Despite having COVID and seeing the destruction of our country."
Beck went on to share that the virus had spread to his lungs. "It's [COVID-19] starting to go into my lungs today and a little disturbing. I'm on all the medications and treatments and everything else, so," he said.
Beck revealed he was not being treated with monoclonal antibodies since it's not as effective on the Omicron variant. However, he has been taking hydroxychloroquine, ivermectin, and fluvoxamine, which are not considered approved COVID-19 treatments.
On Thursday, Beck's name began trending on Twitter, with people slamming the conservative radio host over catching the coronavirus for a second time.
"Glenn Beck the republican conspiracy theorist has covid for a 2nd time, and this time it's spreading to his lungs, but still refuses the vaccine. He's taking ivermectin though so, at least his parasitic worms are being taken care of," one person wrote.
Another person hoped that Beck and those who chose not to get vaccinated because of the host recovered from the virus.
"I wish Glenn Beck a speedy, full recovery, and the same for anyone who refused vaccination because of his lies," the individual wrote.
In April, Beck told Fox News host Tucker Carlson that he was "not anti-vaccine" but would not get vaccinated since he previously had the coronavirus. The CDC recommends those eligible for the vaccine get the shot.
Those who have had COVID-19 are and do not receive the vaccine after recovering are more than two times as likely to get it again.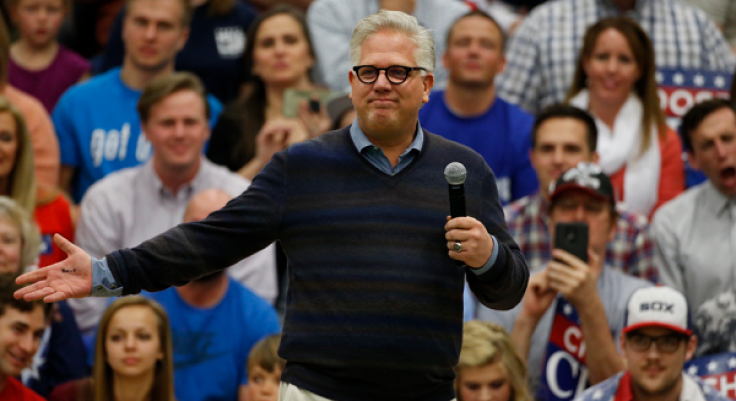 © Copyright IBTimes 2023. All rights reserved.