Opioid Crisis: How The US Can Contain And Reverse The Epidemic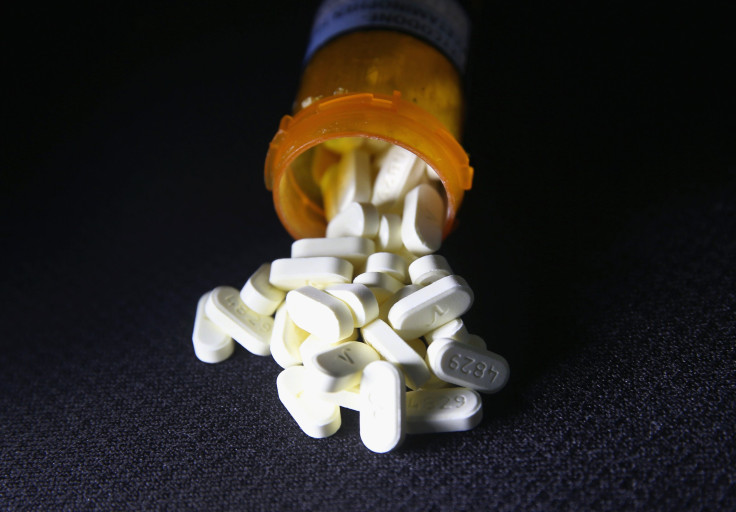 While President Trump's national opioid commission, headed by New Jersey Gov. Chris Christie, failed to meet its second deadline last week, a report released this month recommends various measures federal, state and local officials should take to tackle the epidemic.
The report from the National Academies of Sciences, Engineering and Medicine, requested by the U.S. Food and Drug Administration (FDA), said it will take years of "sustained and coordinated efforts" to "contain and reverse the harmful societal effects of the prescription and illicit opioid epidemics," which go hand-in-hand and continue to spiral.
Read: More Than Half Of US Opioid Prescriptions Go To People With Mental Disorders, Researchers Find
"The committee was very concerned and impressed at the size and scope of the opioid epidemic," said David Clark, a professor of anesthesia at Stanford University who worked on the report, in a phone interview with International Business Times on Thursday. He added the crisis will "take years to unwind" because it "has been decades in the making."
About 90 people in the U.S. die of an opioid-related overdose every day, according to the Centers for Disease Control and Prevention. As of 2015, at least 2 million people across the nation have an opioid addiction, while nearly 600,000 have an opioid use disorder involving heroin. The number of opioid-related overdose fatalities, which includes prescription opioids (such as oxycodone, hydrocodone, and methadone) and heroin, has quadrupled since 1999. At the same time, the amount of prescription opioids sold in the U.S. has nearly quadrupled since that year.
Opioid Prescriptions And Education
The report said doctors should be more careful when writing opioid prescriptions. Experts also stressed the need to boost education about opioids among the general public and physicians who are prescribing the painkillers.
"I think the truth is, it's much easier to get prescriptions from some clinicians than others," said Clark.
The report said health professionals should be required to undergo pain-related education, which would provide basic training in the treatment of opioid use disorder. Prescribers and pharmacists should also be trained on how to recognize and counsel patients who are at risk of abusing opioids.
There have been some formal questionnaire tools that are used to try to identify those who could become dependent on opioids, However, Clark cautions that it might not be as useful.
"We cannot select from a questionnaire who exactly will abuse the drug," said Clark. He added that there are other ways to recognize those who may be at risk of abusing painkillers.
"One is a serious psychiatric history, like depression, [or] abuse of other substances, like alcohol, and younger patients," said Clark.
Clark believes that people who seem to be "doctor shopping, by going from clinic to clinic trying to get drugs," could be at risk, as well as those who continuously report lost or stolen prescriptions.
Read: Heroin Epidemic: US Sees Dramatic Increase In Opioid-Related Hospital Care, Government Data Show
As for the general public, people should be warned about the dangers of misusing painkillers, just like they are cautioned about tobacco and health risks like HIV. Education of the general public could be done through schools, especially since minors ages 12-17 were hit hard by the opioid epidemic. That "calls for education even at very early stages of primary education," Clark said.
Illicit markets
The committee said restriction on lawful access to prescription painkillers could have negative effects, leading people to illicit markets instead.
"People who are using the [prescription] drugs who then become addicted to the drugs and can't get the amount that they need based on the normal prescribing might go to the illicit market," Richard J. Bonnie, Harrison Foundation Professor of Medicine and Law, told IBT. "Or they might be cut off, remain dependent and then go to the illicit market."
Bonnie, who is also the director of the Institute of Law, Psychiatry, and Public Policy at the University of Virginia, said drugs in the illicit market are "cheaper and more dangerous."
"There is a big market in the illicit market for prescribed opioids," he said. "Not only are we talking about heroin and fentanyl, there is also a second illegal market for legally manufactured opioids."
The committee said reduction of legal access to prescribed opioids should be paired with an investment in treatment for the millions who are already suffering from an opioid use disorder.
A way of preventing overdose deaths is by improving access to naloxone, a medication that blocks or reverses the effects of opioids. The committee said prescribers should be immune from civil liability or criminal prosecution when trying to help a person with naloxone. Laypersons should be ensured immunity for possessing or administering naloxone, experts recommended.
The committee also called for more funds to conduct additional research in understanding pain, pain management and looking for non-addictive alternatives.
The opioid epidemic combines two public health issues, Bonnie pointed out, "responding to people who are feeling pain and are working together with their physicians to alleviate their pain," but on the other hand "we have the public health consequences."
Funding For The Opioid Crisis
The committee recommends the U.S. Department of Health and Human Services and state health financing agencies to remove blockages to full coverage of medications approved by the FDA for treatment of opioid use disorder.
"It's clear that we are urging investments in a number of areas beyond what is being done now, particularly for treatment in opioid-use disorder," said Bonnie. "For people who have insurance, their insurance may not cover particular treatments that would be best, and if they don't have insurance they don't have access."
Trump's Commission on Combating Drug Addiction and the Opioid Crisis, which was established in March, has a rescheduled a July 31 deadline to submit a report detailing its recommendations on how the federal government should tackle drug addiction and the opioid crisis.
"When the commission was established we were in the final phase of our work," said Bonnie. "We were hoping that what we were doing would be useful to the commission."
Bonnie said that now that the report is out, the committee would like to connect with the commission to discuss the findings further. The commission has until Oct. 1 to turn over a report that includes its final findings and recommendations, unless Christie asks Trump for an extension.
"It's still timely for them to take into account the information as well as the recommendations," he said.
FOR FREE to continue reading
✔️ Unlock the full content of International Business Times UK for free
offer available for a limited time only
✔️ Easily manage your Newsletters subscriptions and save your favourite articles
✔️ No payment method required
Already have an account? Log in
© Copyright IBTimes 2023. All rights reserved.